August 21 & 22, 2007 - The Ireland Trip
Our last stop out on the road was in Limavady at the Raddison Hotel. Using that as a base
we visited Ballintubber Abbey, Donegal, Sligo, Londonderry (Derry) and the Giant's Causeway.
Derry is in northern Ireland and we got a little different perspective on things while we were there.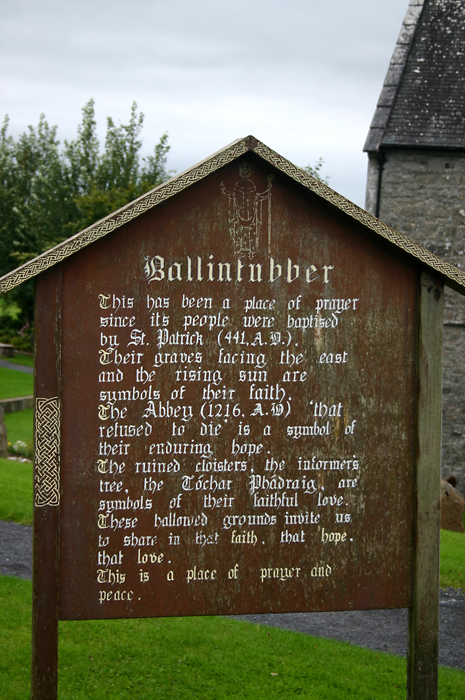 Ballintubber Abbey has held Mass services EVERY DAY for nearly 800 years! For 250 of
those years the abbey had no roof.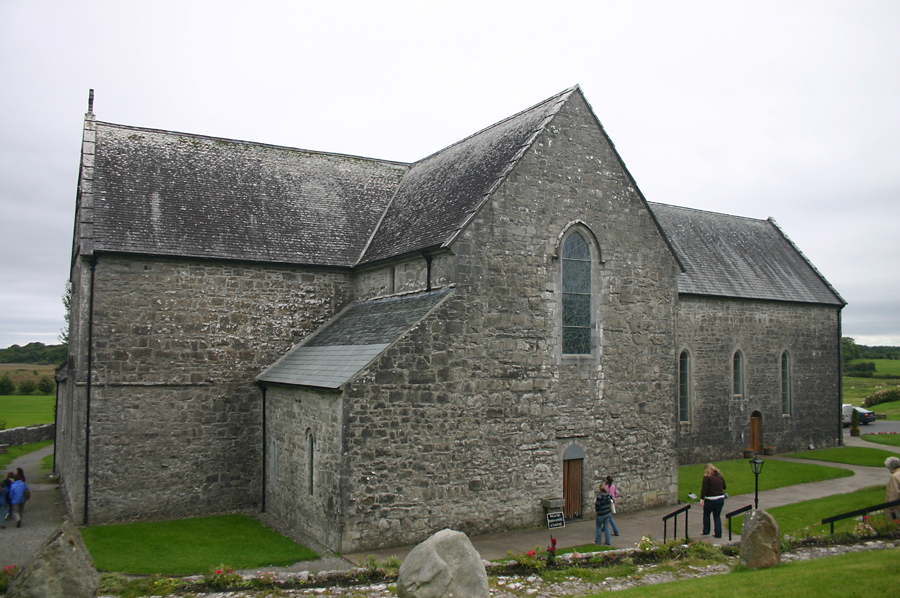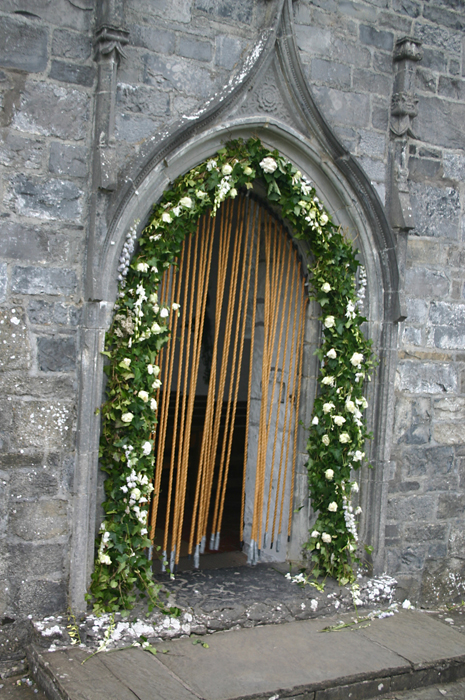 The hanging ropes discourage swallows from entering the abbey and nesting in the rafters.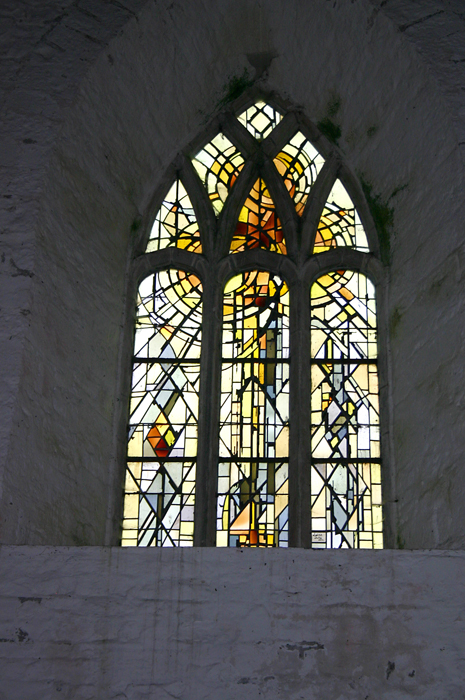 Stained glass in the abbey. The original altar stone is still in the abbey and is about 800 years
old. A baptismal font also inside is around 1200 years old, and a still visible road (pathway now)
has been in use as a pilgrimage route for almost 2,000 years.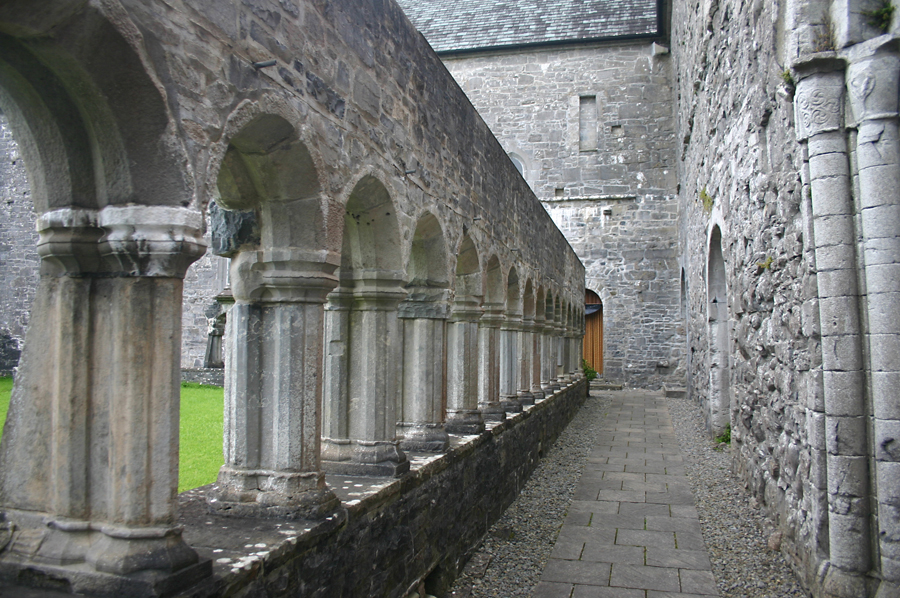 The cloisters.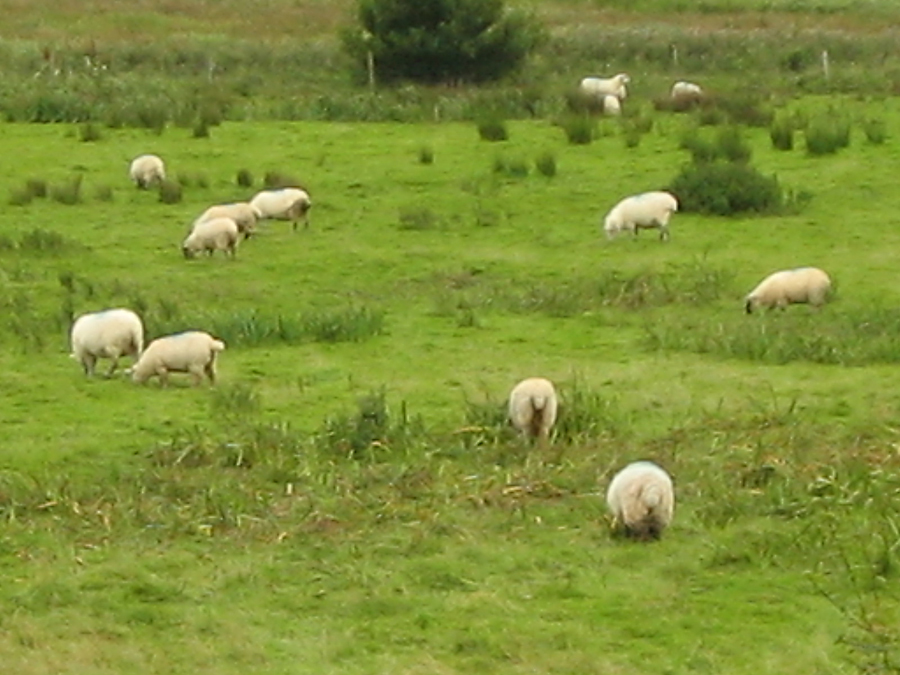 Sheep in the pasture next to the abbey.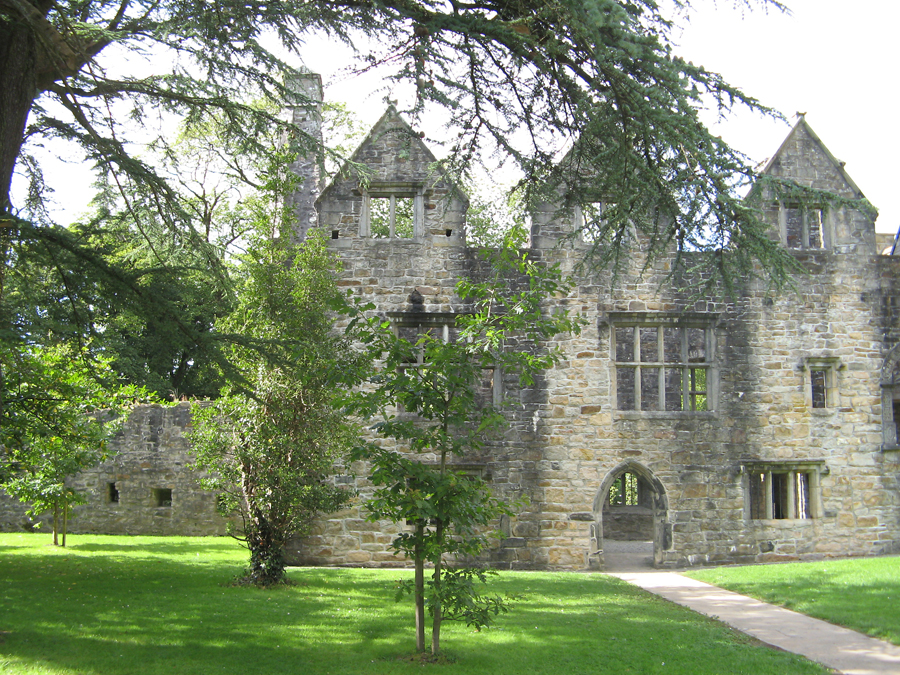 Donegal Castle. No pictures permitted inside.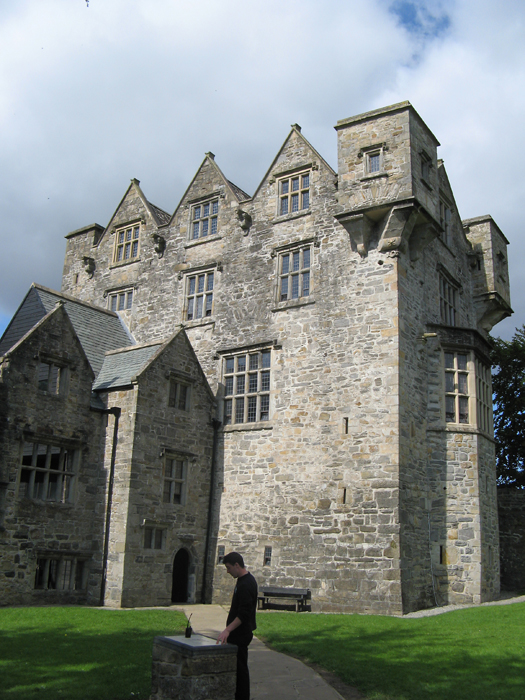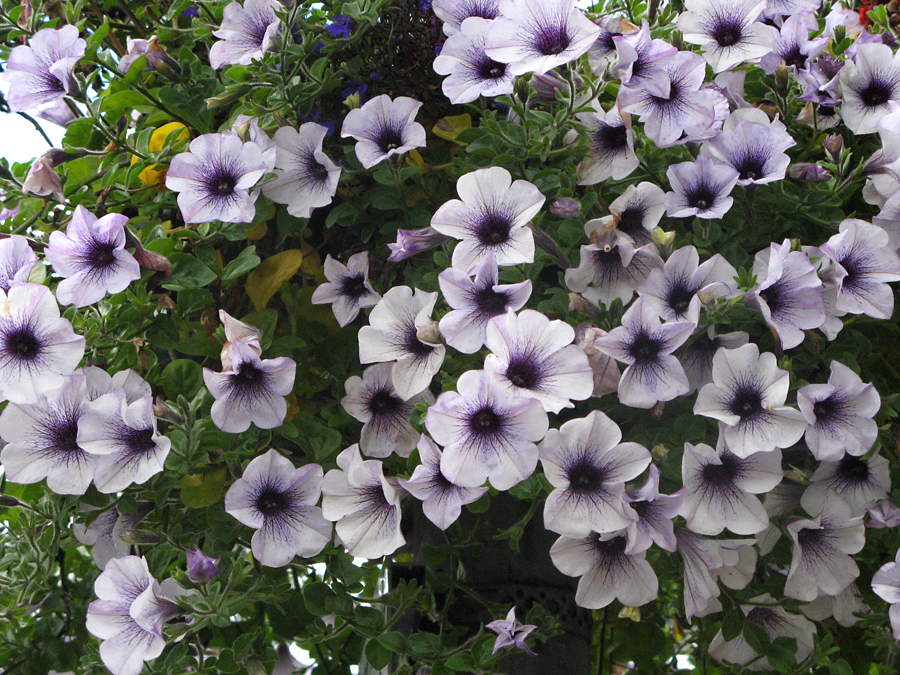 Like most towns and villages we visited, Donegal is a place of flowers.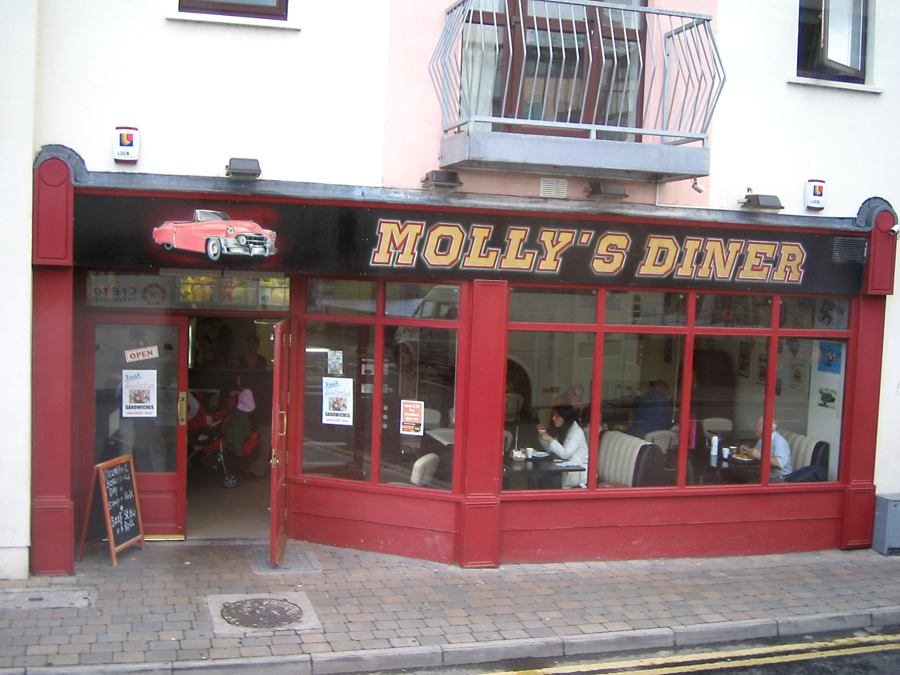 In Sligo this was the place where we absolutely had to eat! Lunch was very good.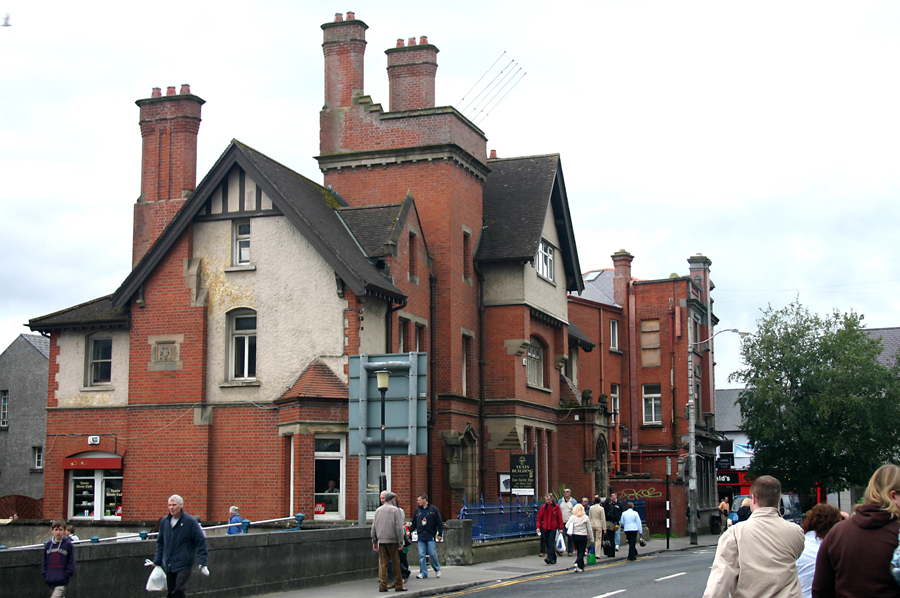 Yeats House in Sligo. Yeats was from Sligo and is much celebrated here.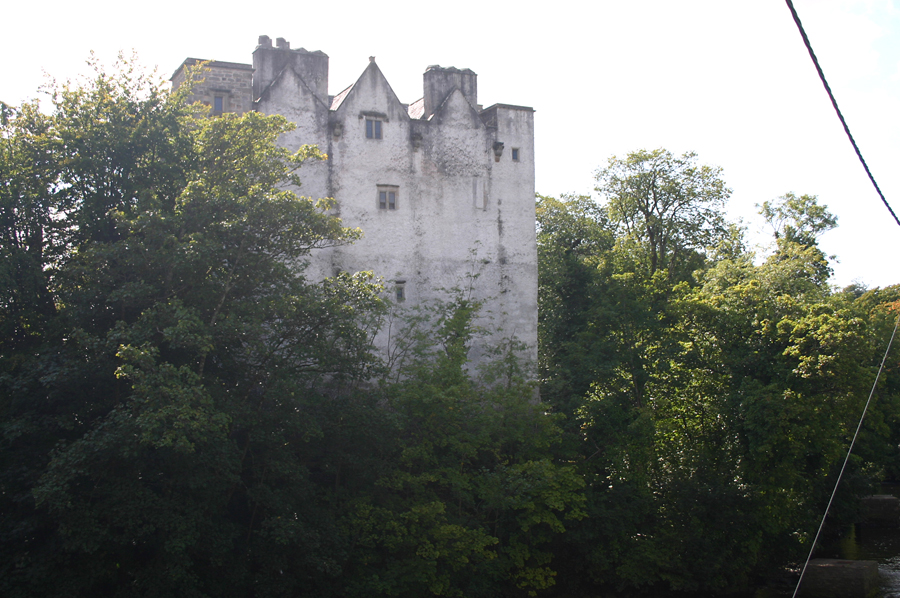 Roadside ruin.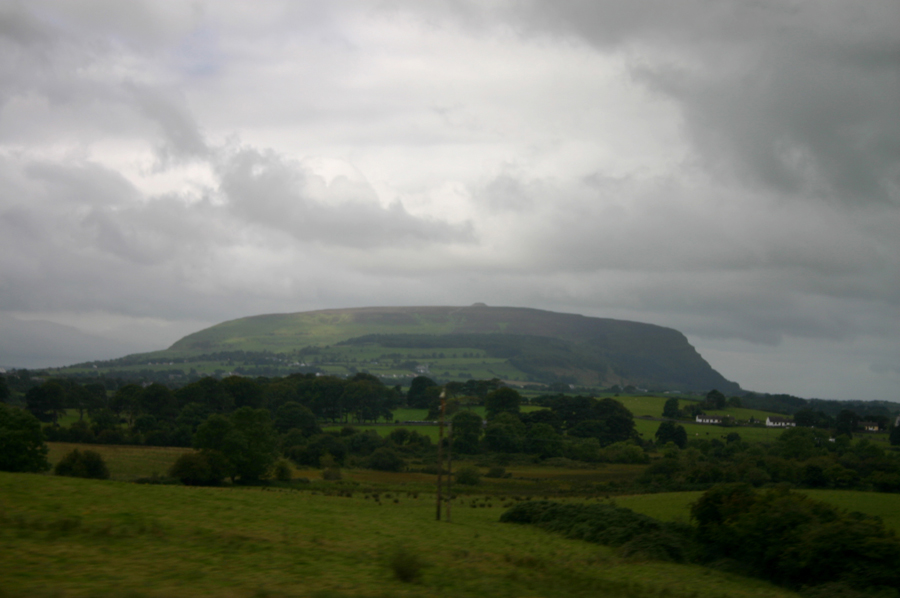 The small bump on top of Knocknarea, the mountain, is supposedly Queen Maeve's Cairn. This
enormous cairn is 55 meters in diameter by 10 meters high. Folklore says it was built for
the mythical Iron Age Queen Maeve, whose father, the high king of Ireland, gave her Connacht
as a gift. Archaeologists believe it may really date back to 3000 BC, but who is to say that
Queen Maeve was not tucked into an existing monument? It is considered bad luck to remove a
stone from the cairn, and good luck to take one up the hill with you to deposit on it.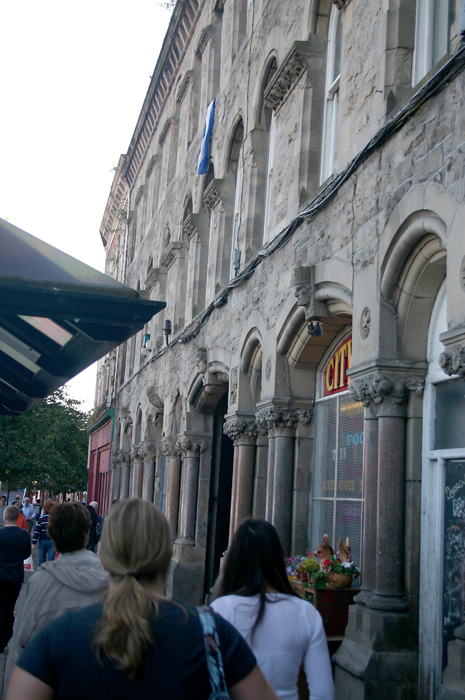 A Londonderry street.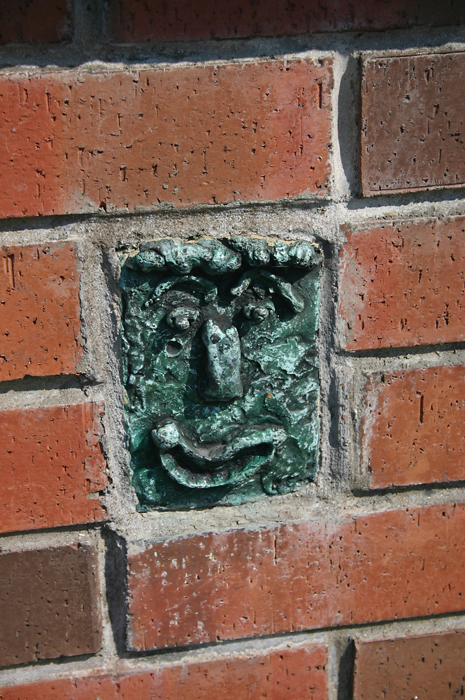 Wall ornament in Derry.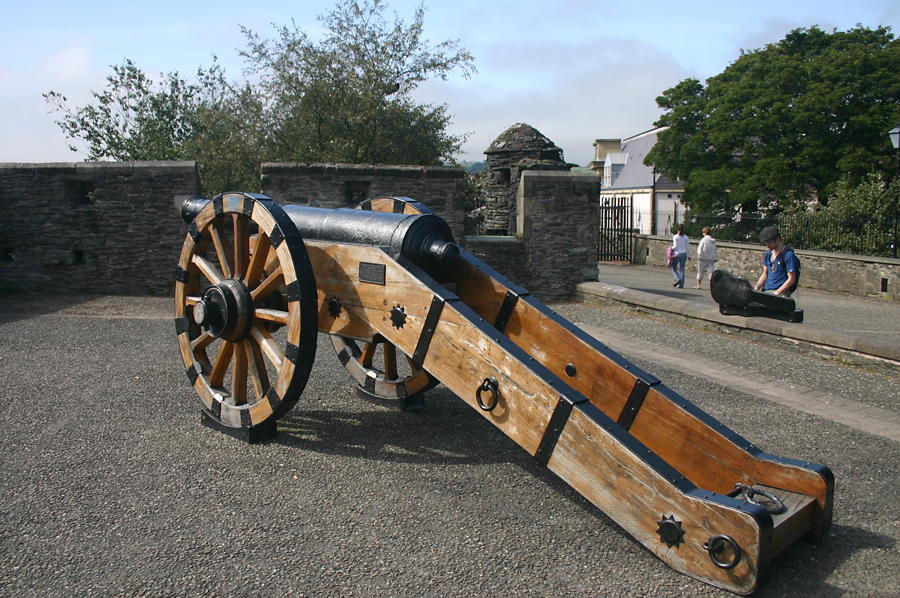 Londonderry's walls are supposedly the most extensive remaining city walls in Europe.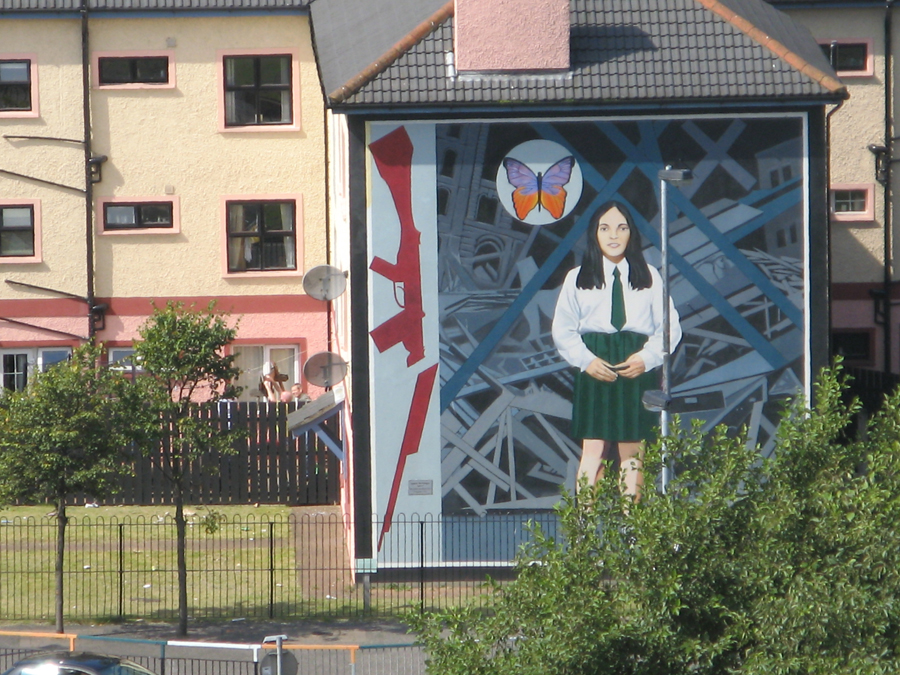 Annette McGavigan, 13 years old, was killed by British soldiers in Bogside in 1971. Her death became a
rallying point for the IRA and the struggle for freedom in Northern Ireland. Today the 2 Irelands are at
peace and reconciled, but many homes in Bogside still display murals depicting events of that troubled time.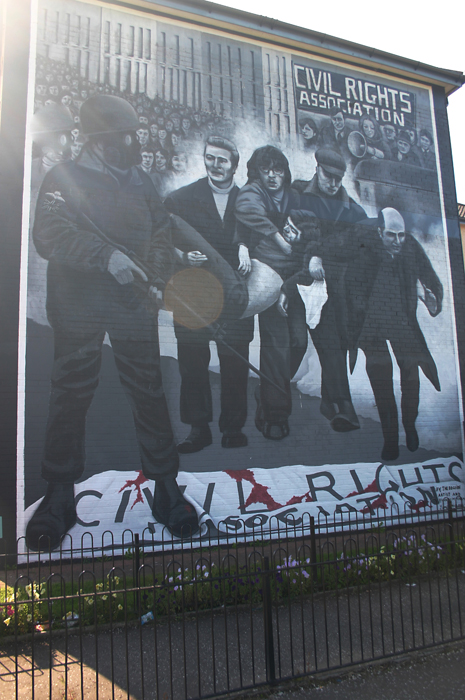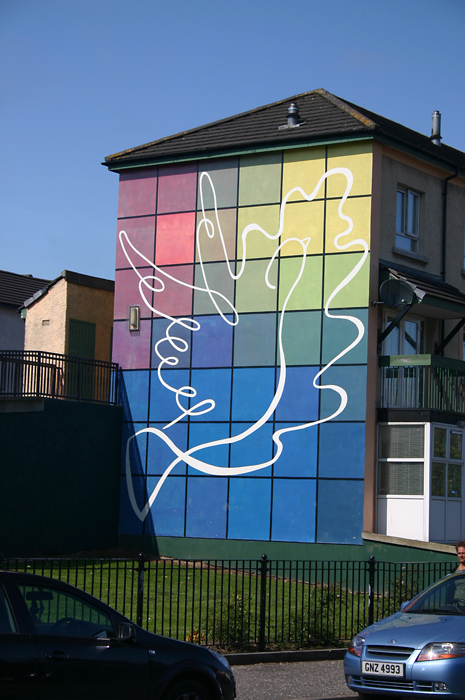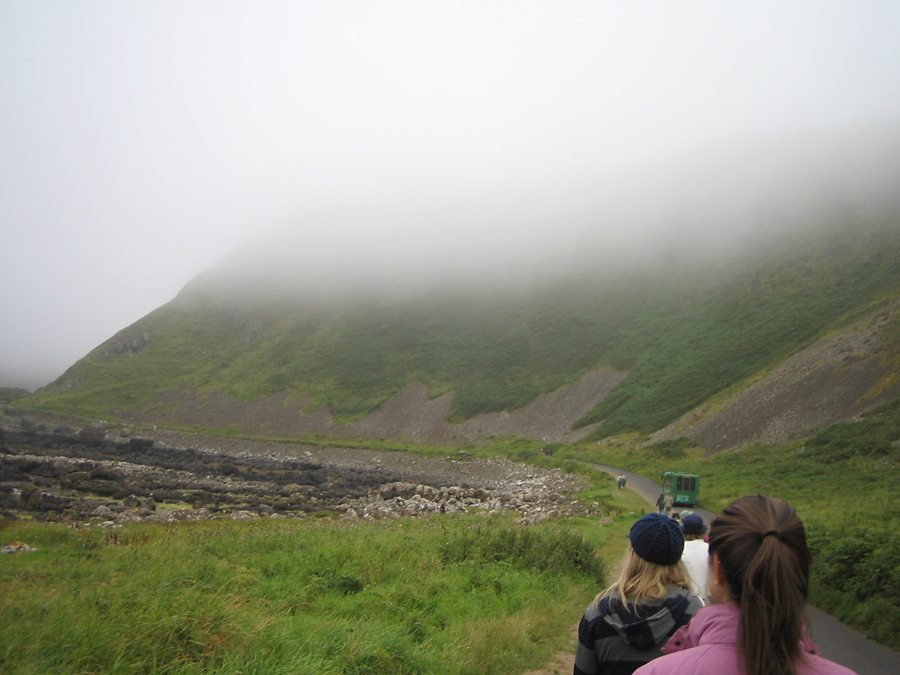 Down the trail to the Giant's Causeway.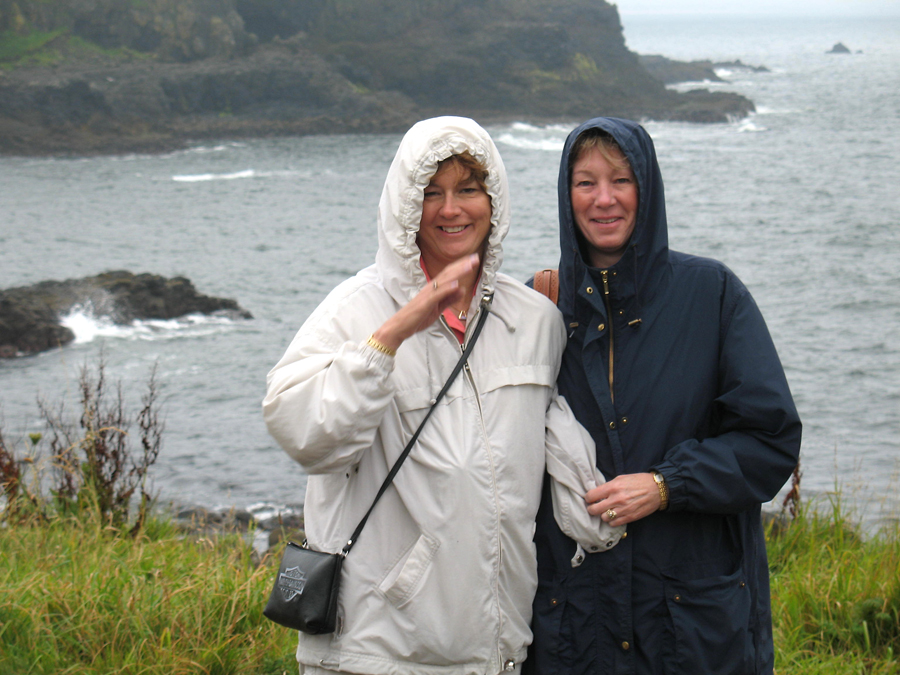 Guess what...still raining!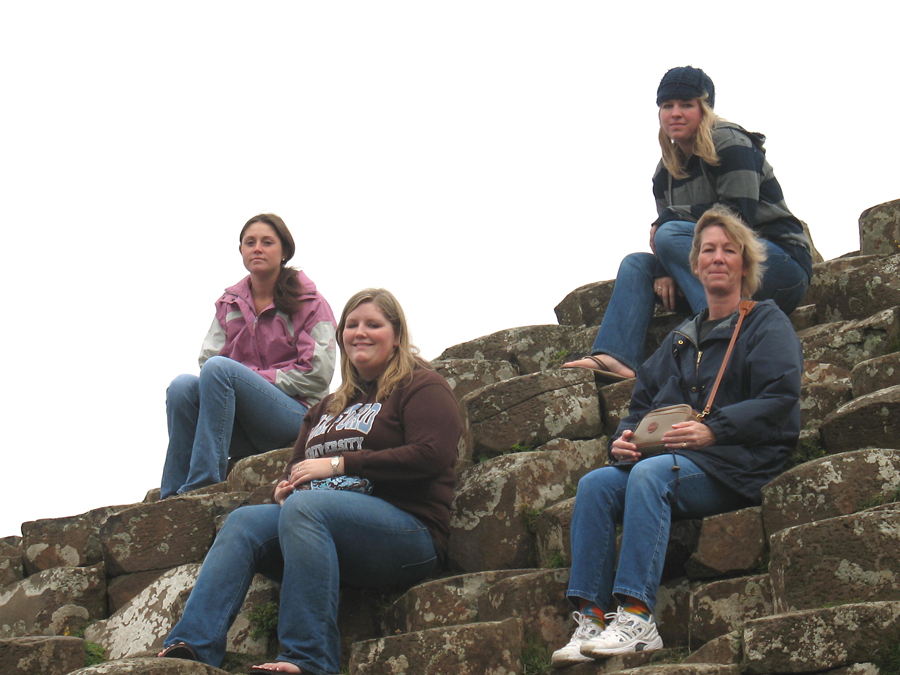 Dennis and I got to travel with a bevy of beautiful women! (Carol couldn't climb up with
her arm in a sling, but she should also be in this photo.)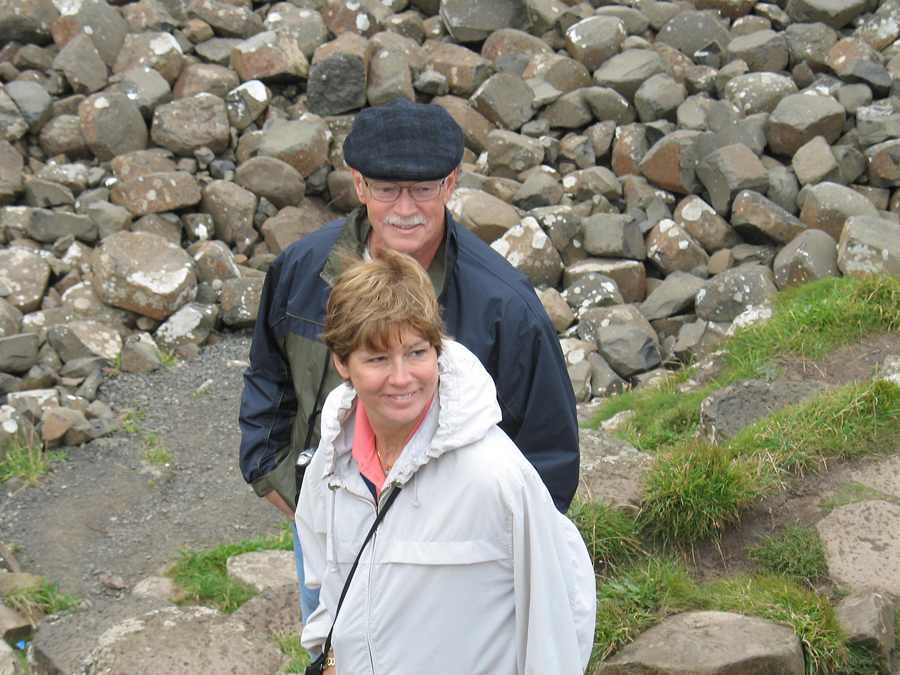 There she is.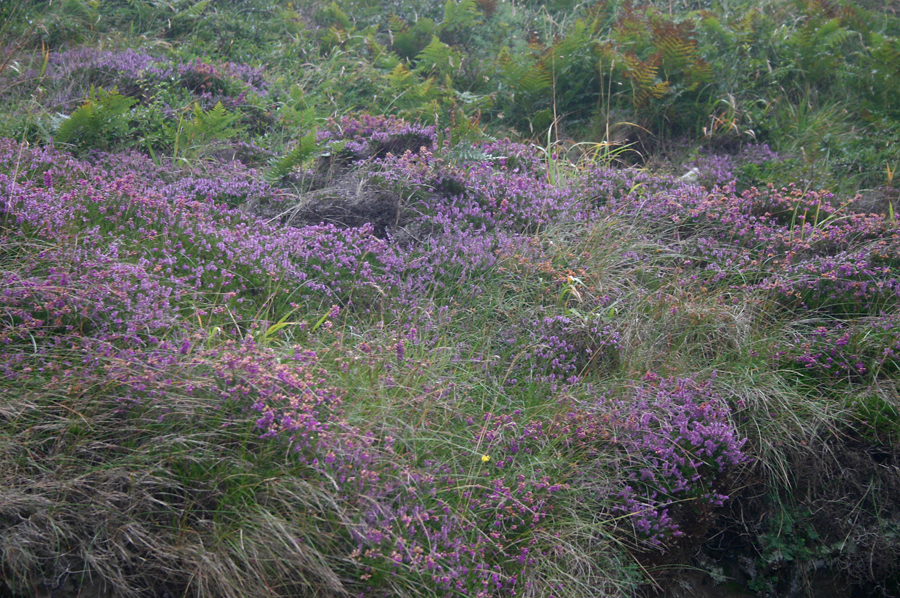 It was here that Dennis and I finally got some photos of heather.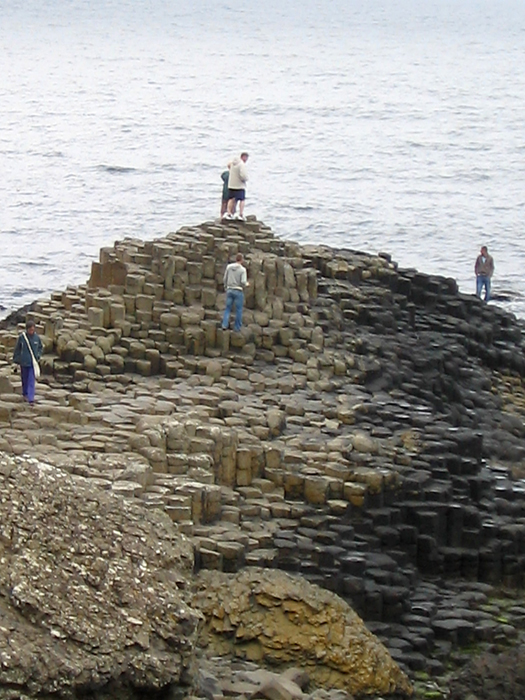 The Giant's Causeway is formed of basaltic crystals roughly 15 inches across and many feet high.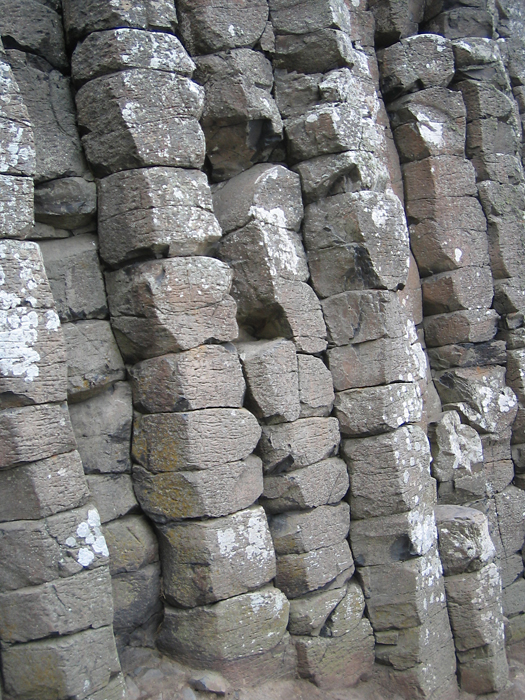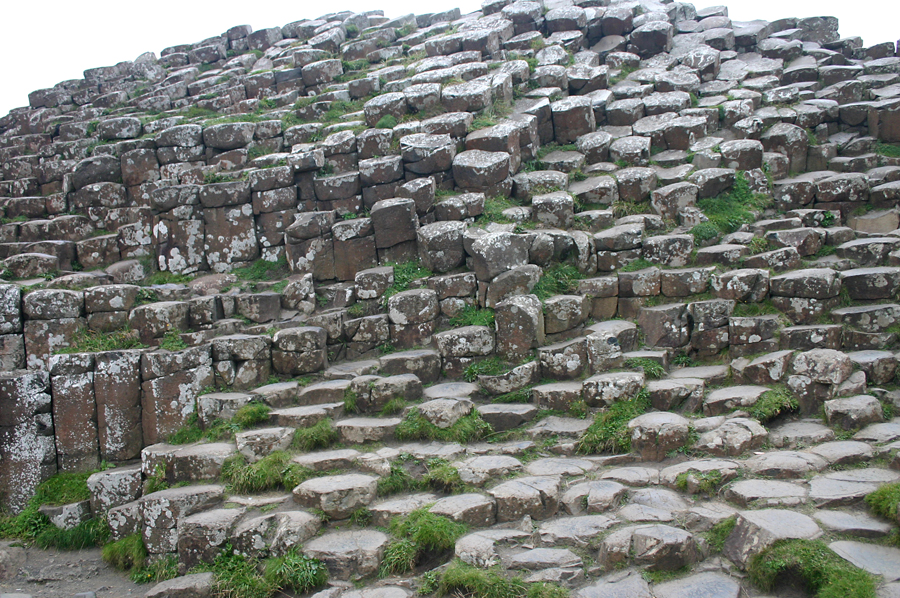 Roadside ruin.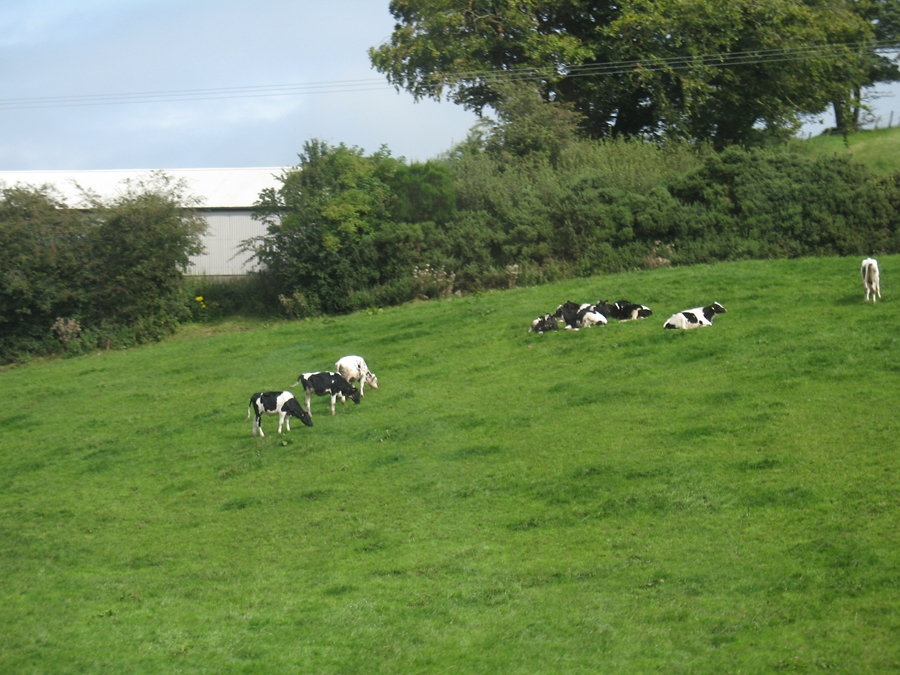 Cows.