August 23, 2007 - The Ireland Trip
We finished our journey with one night at beautiful Clontarf Castle just outside Dublin. We boarded
our plane the next morning early for home, but while en route to Clontarf Castle and
Dublin, we visited the Ulster-American Historical Park which displays examples
of early Irish life, informs about the potato famine, and provides examples of
what Irish immigrants encountered after arriving in America.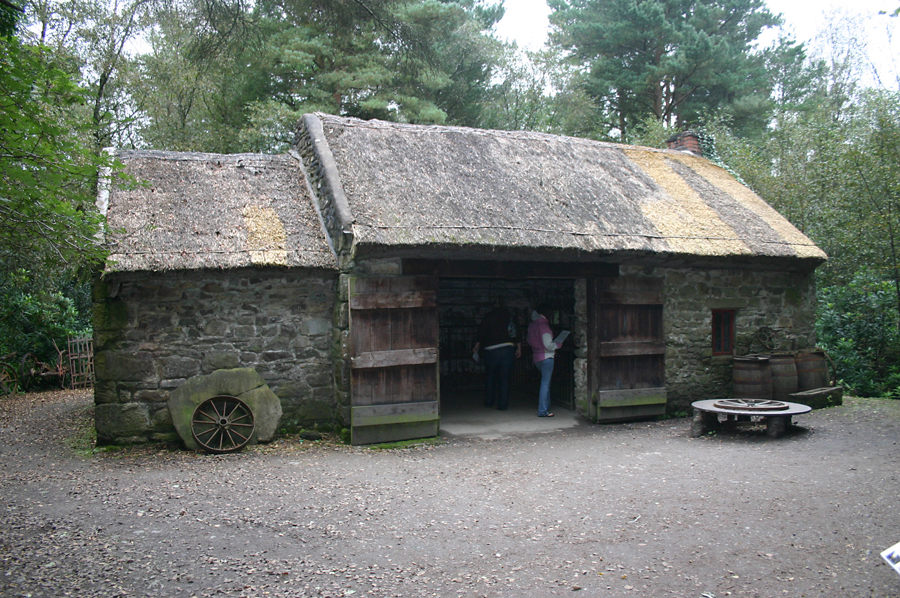 Blacksmith's shop. Most buildings are original...disassembled and transported from their
original location to the historical park.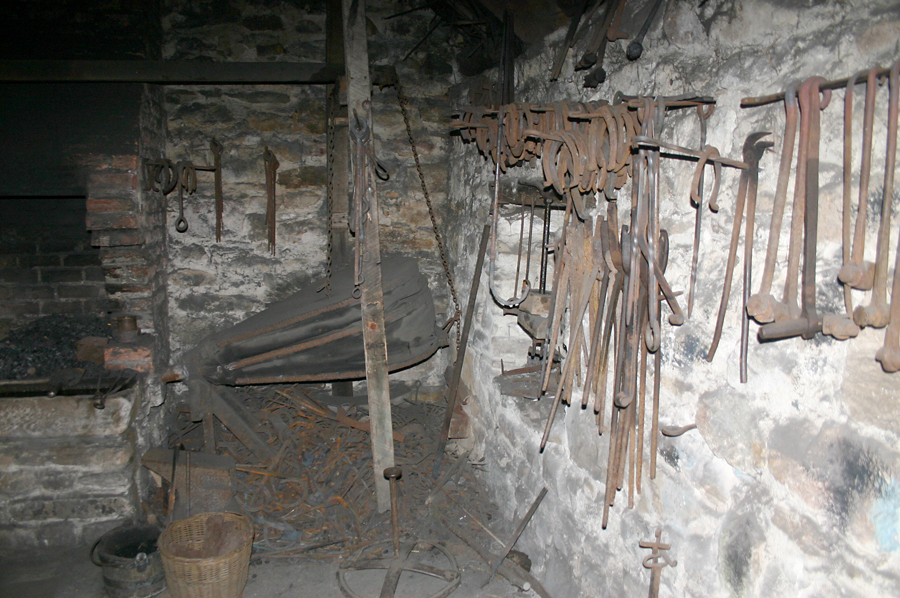 Inside the smithy.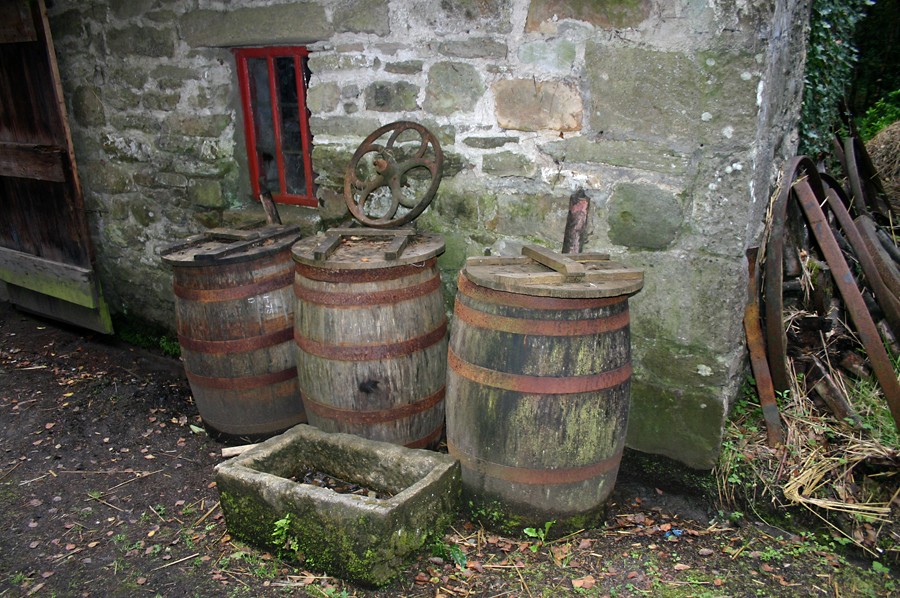 Outside the smithy.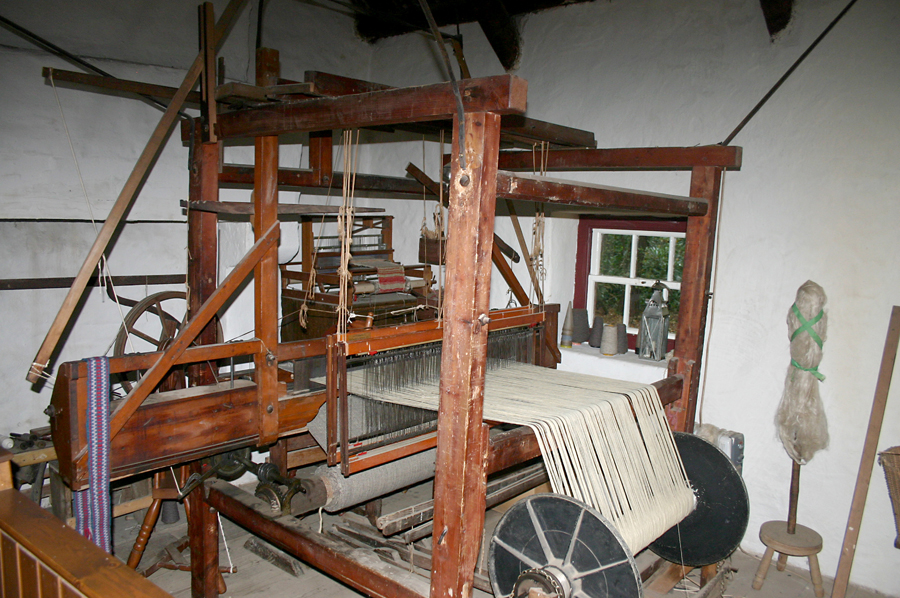 Loom in the weaver's cottage.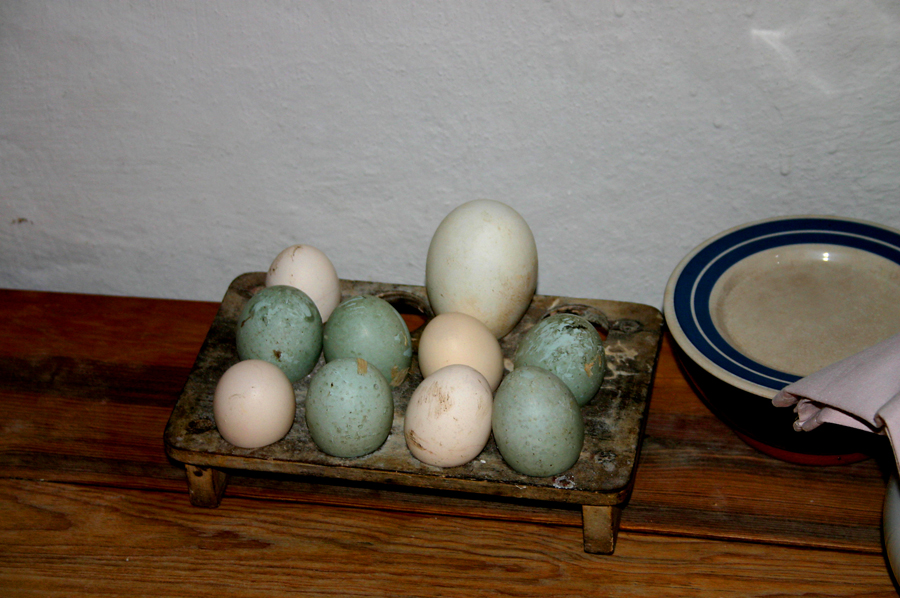 Egg storage. (I liked the image.)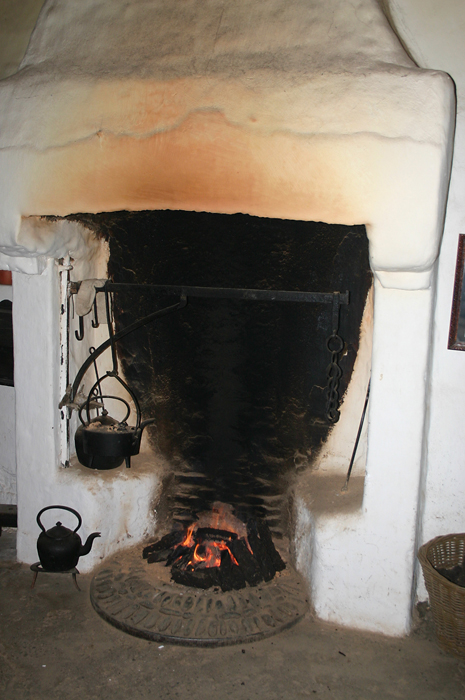 Hearth burning peat - it smelled nice.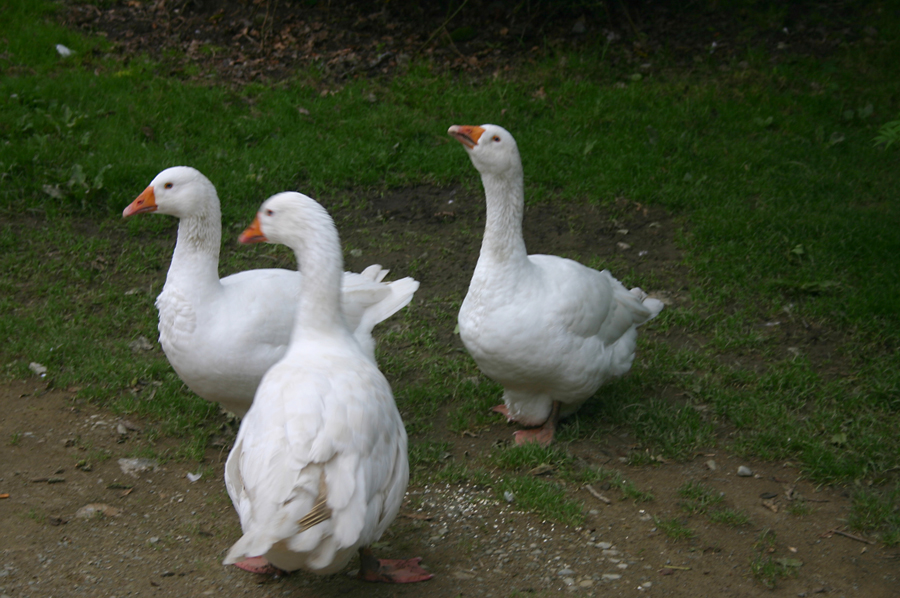 Molly spent a fair amount of time chasing the poultry - she didn't catch any!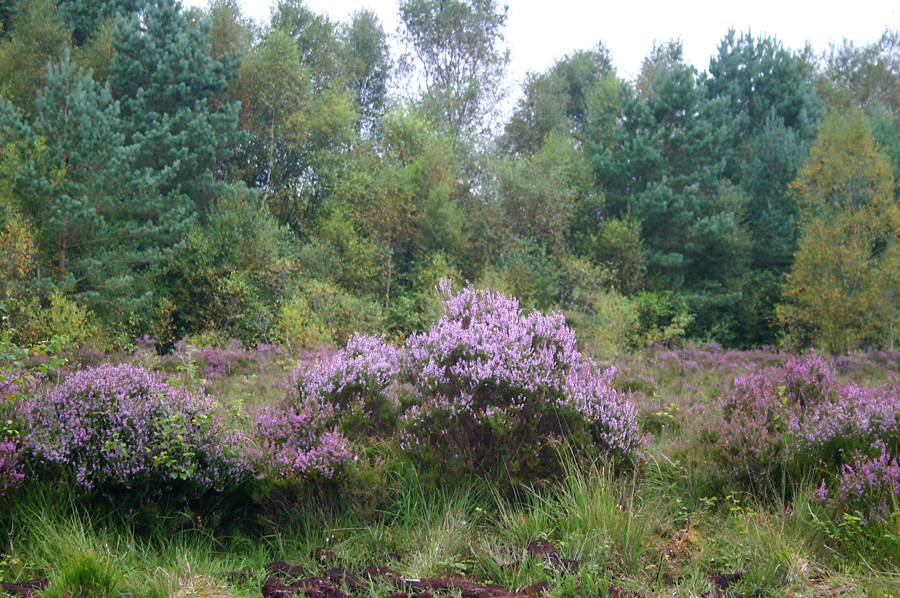 More heather!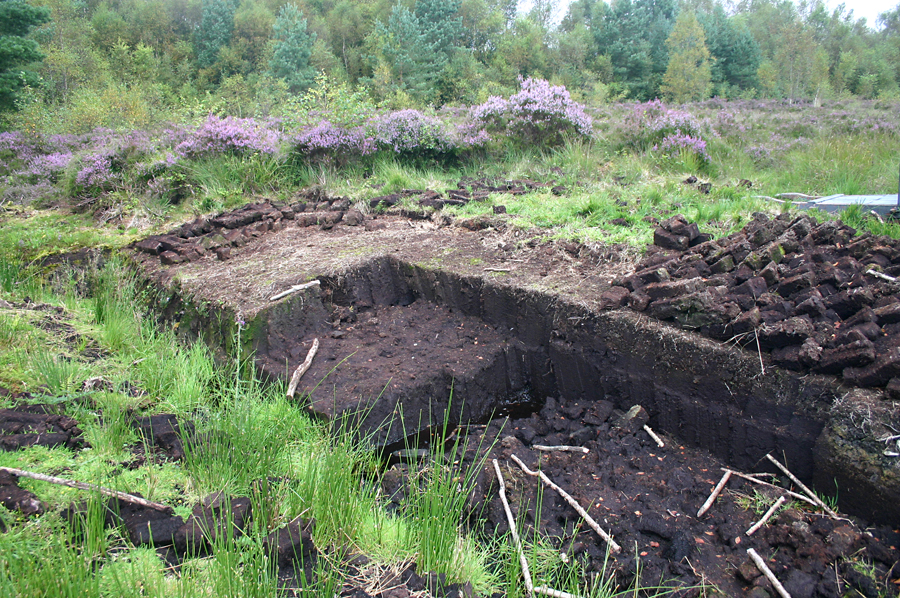 A demonstration of cutting turves (peat) in a bog.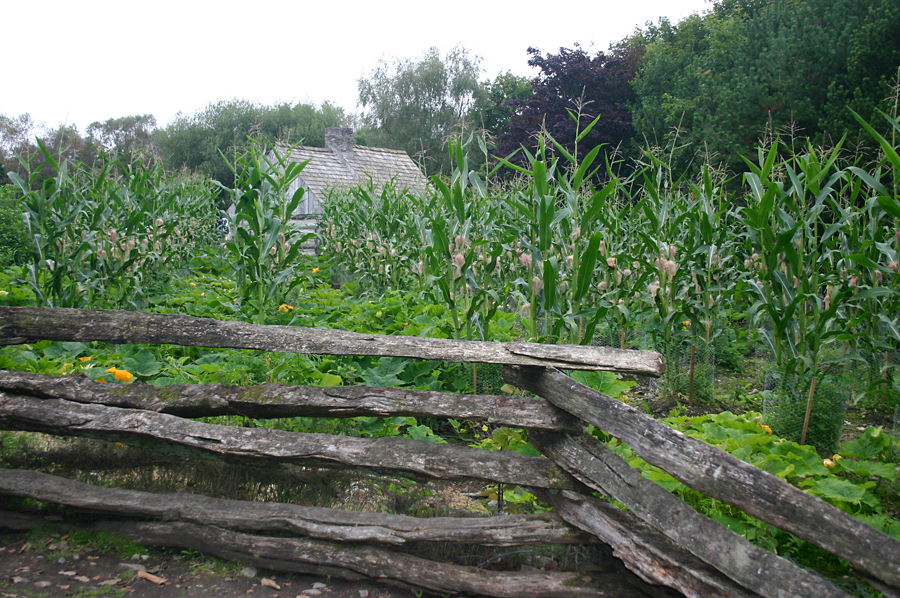 A small farm in America.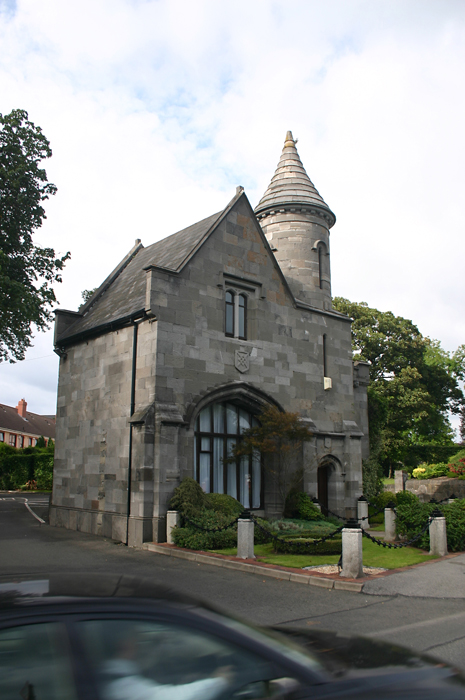 The gatehouse for Clontarf Castle.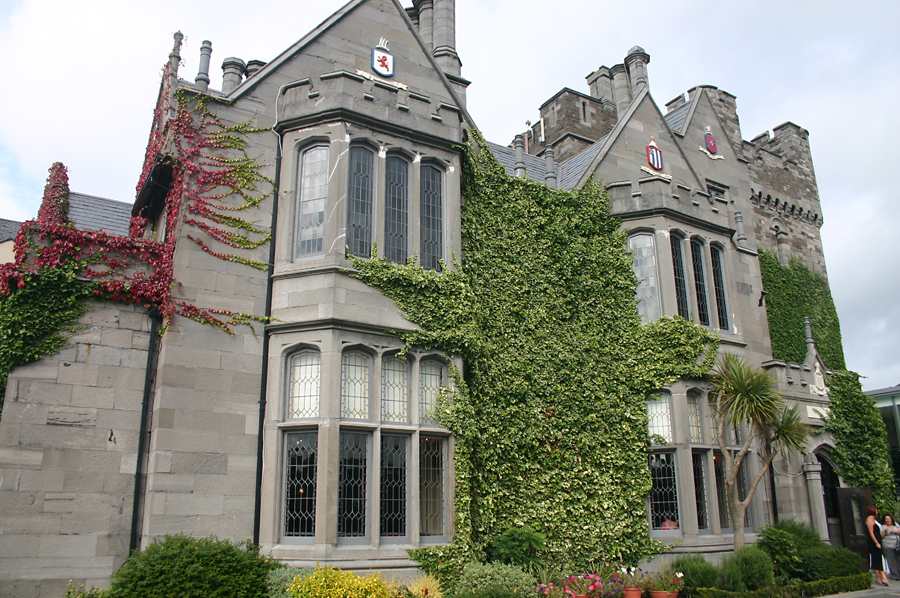 Clontarf Castle.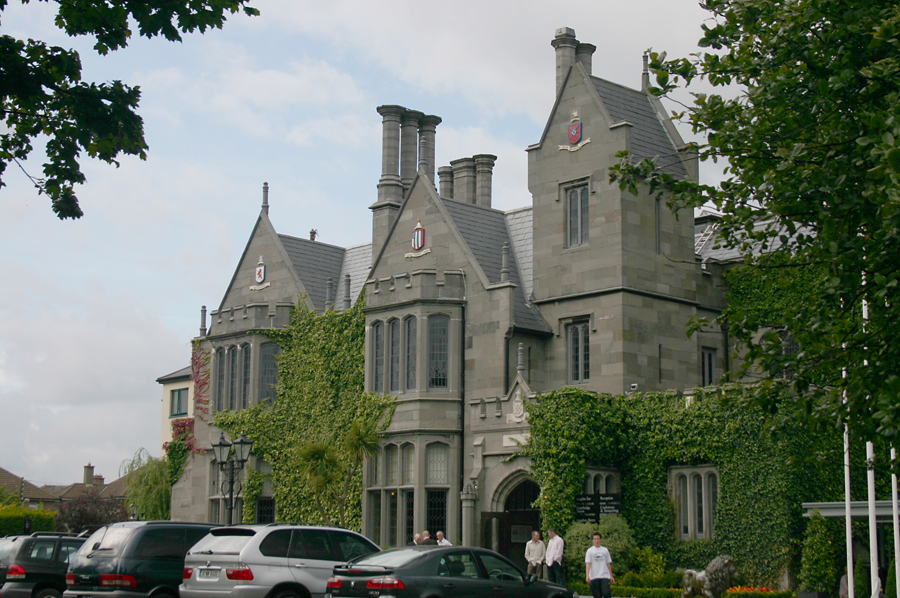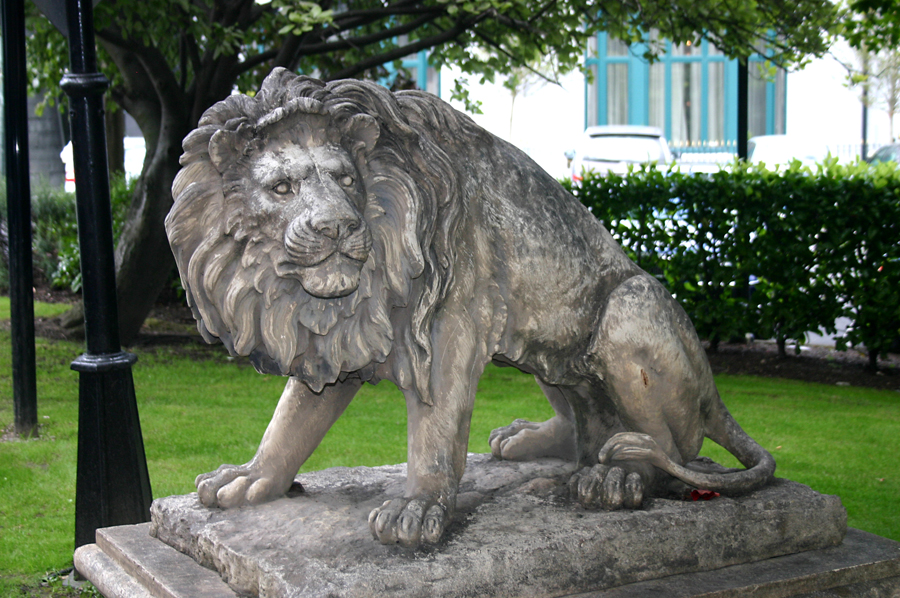 Several of these fellows stood guard on the castle.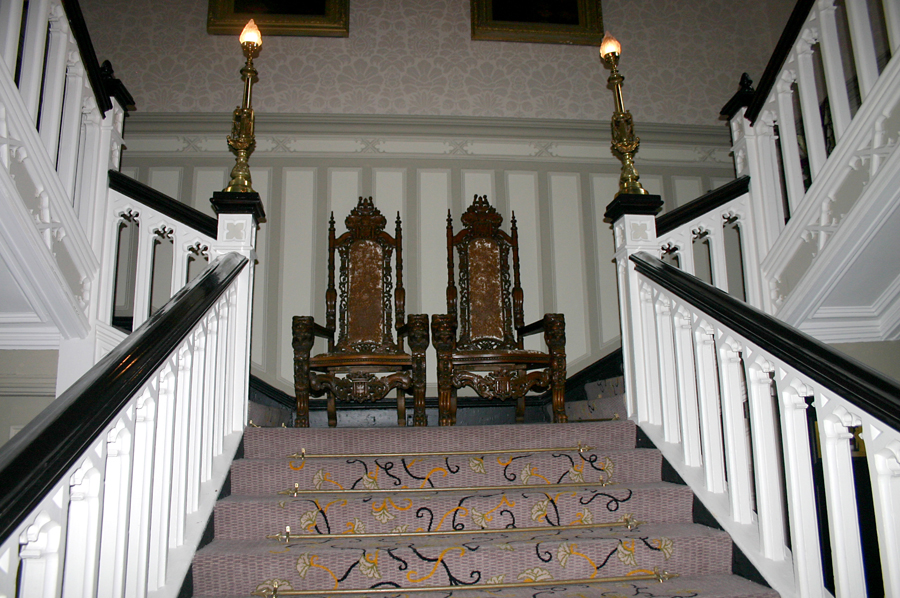 The hotel was full of period furnishings.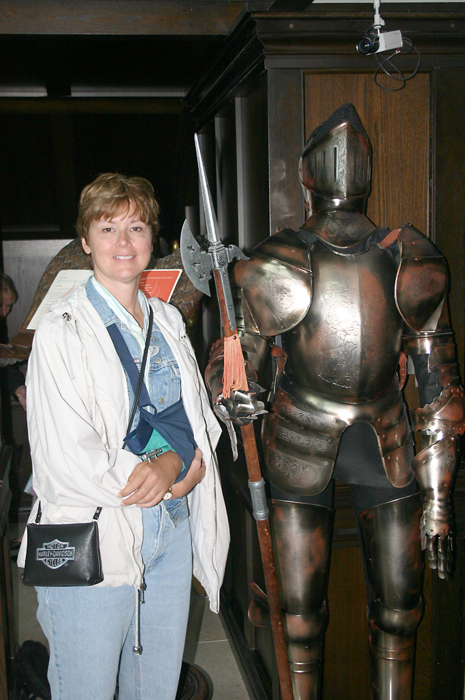 Carol and friend out for a last night on the town before heading home.