June 27, 2007 - The Trip West
Rocky Mountain National Park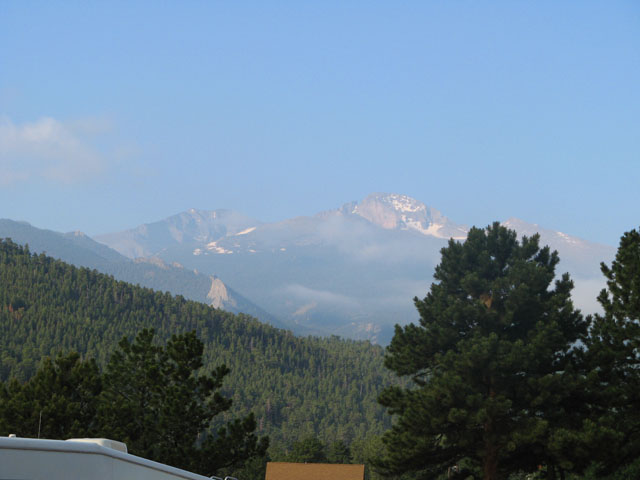 This is the view from our camp ground at Elk Medows outside of Estes Park, Co. Can't get much better !!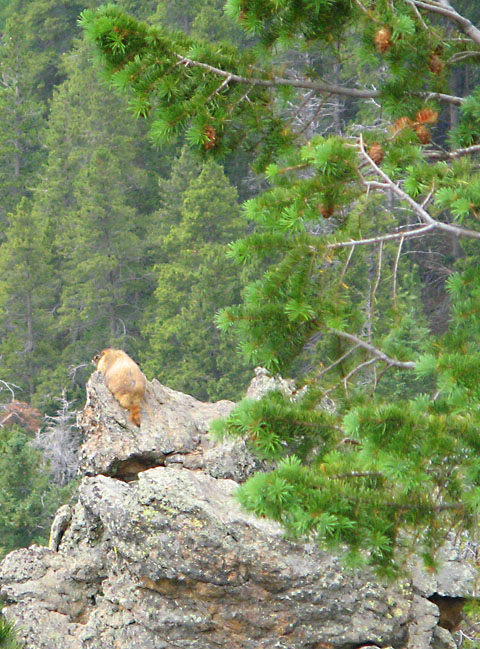 We spent the day traveling across the park on the Trail Ridge Road which runs from Estes Park
on the east side to Grand Lake on the west. Along the way, at one of the scenic
lookouts we saw this marmot perched on a rock outcropping standing
watch. (It's young were not far off.)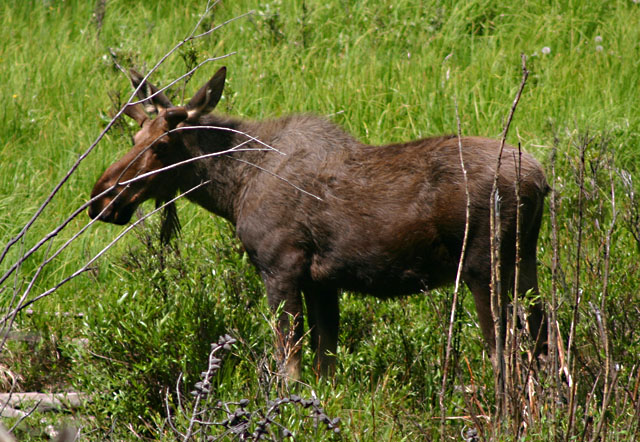 We have learned that when a number of motorists are stopped along the side of the road, it usually means that
there is something of interest to see. This proved to be true today, Chuck was able to
get a great shot of this bull moose grazing by a small stream.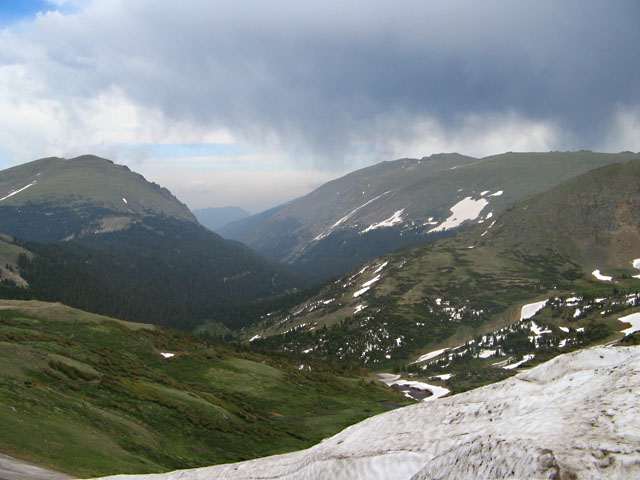 This panoramic view from the one of hte highest points in the park was outstanding. We
were at an altitiude of about 12,ooo feet !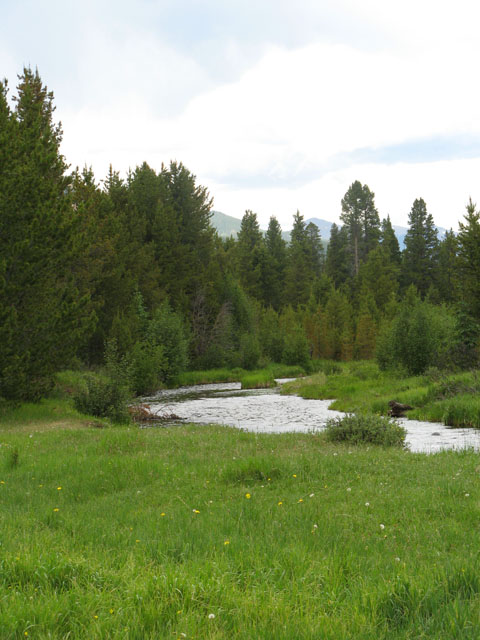 This small stream, is the mighty Colorado River close to it's beginning in the Rockies. It becomes
very wide in the Grand Canyon.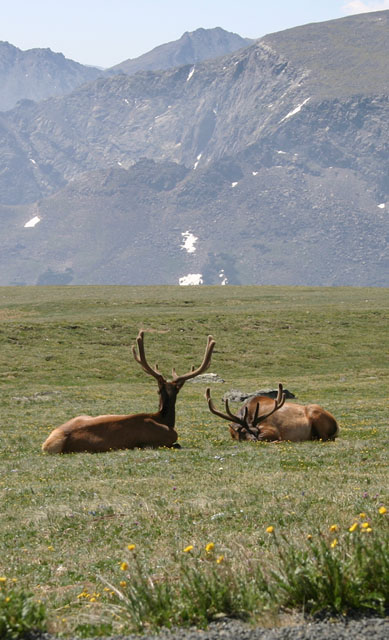 Two Elk bulls taking a break.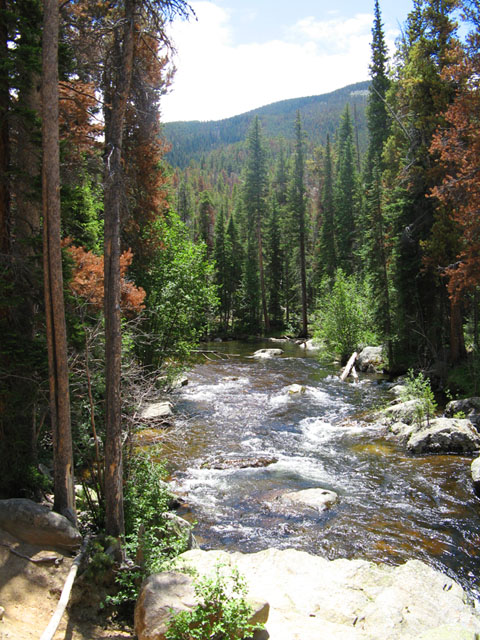 River above Adams Falls near Grand Lake.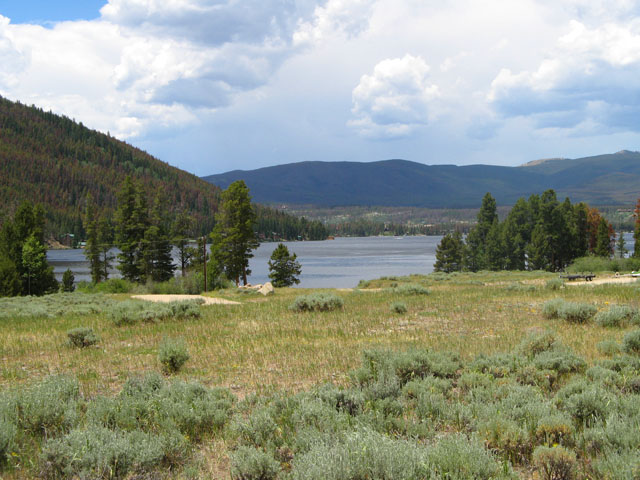 Grand Lake, the western most point of the park.