June 28, 2007 - The Trip West
Rocky Mountain National Park
Fern River Hiking Trail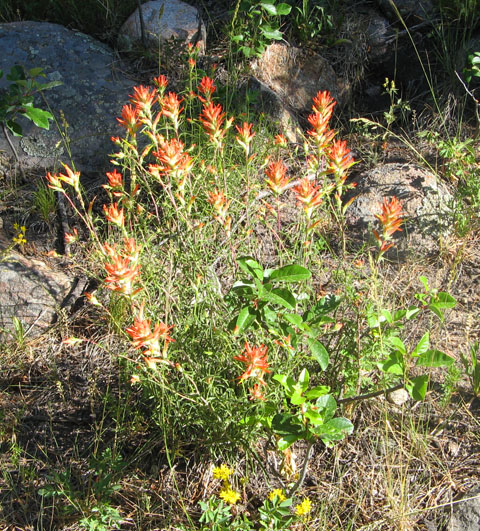 Along our 5.4 mile hike today to the Fern Falls, these and other wildflowers bordered the trail.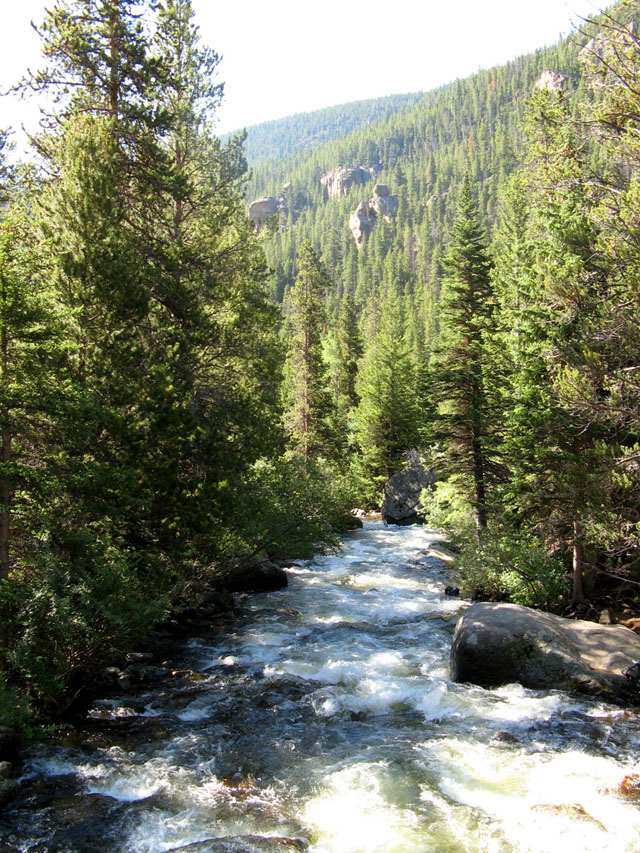 Rushing water from the Big Thompson River intersected the trail in several places.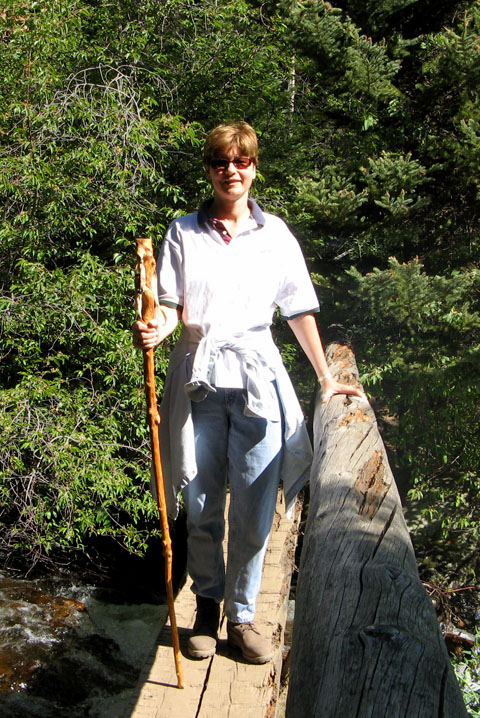 This small bridge was wide enough for just one person at a time.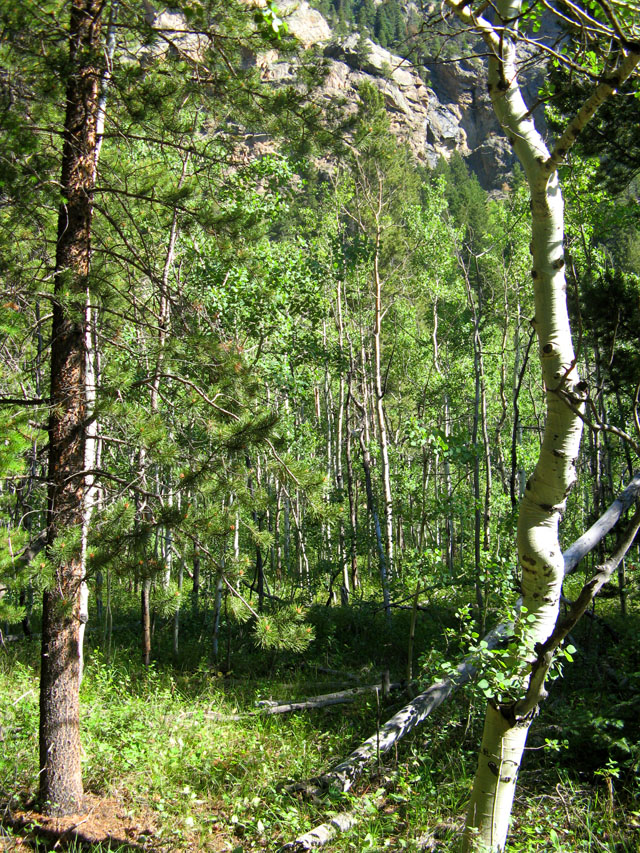 Besides the pines the most predominate tree were the Aspens.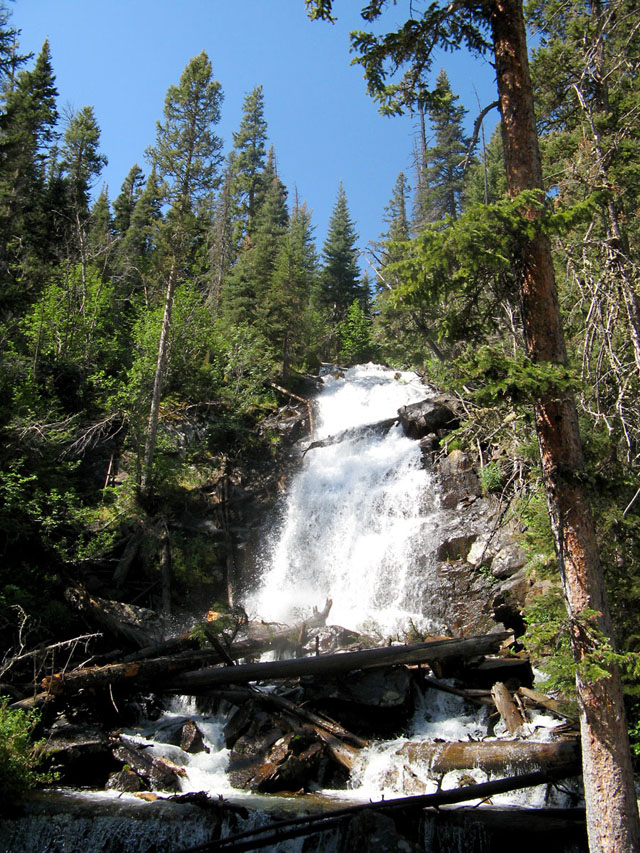 This waterfall was the destination for our hike today. After 1 1/2 hours of walking uphill the
cool spray from the falls was definitely welcome.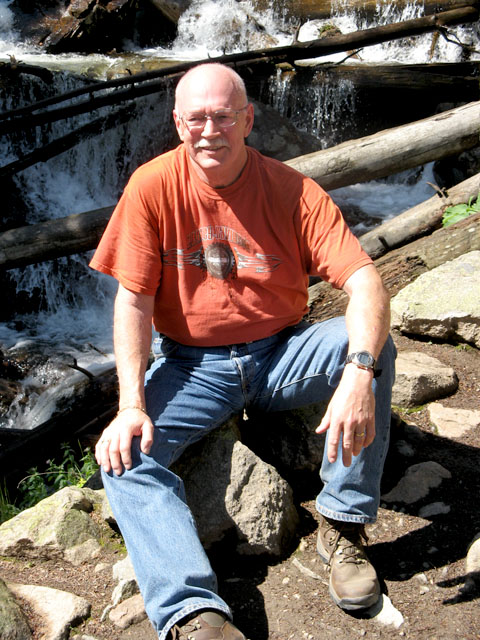 A tired hiker!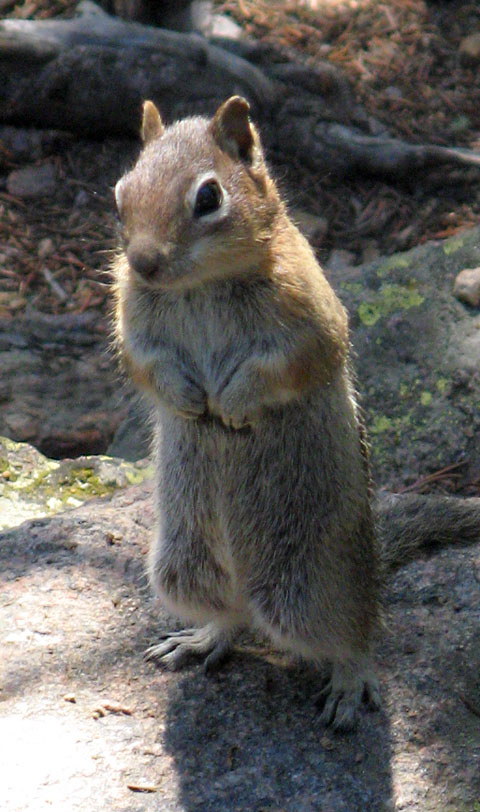 This ground squirrel was greeting all of the hikers passing through
with a hopeful and hungry face!