July 1, 2007
Grand Teton National Park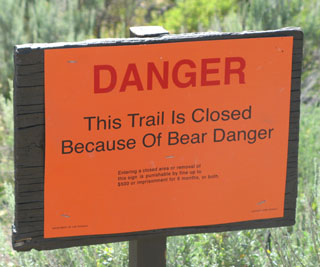 We became aware of the "Bear Aware" campaign even before we entered the park. This sign was posted at an
area where we hoped to photograph moose, but it seems that last week a man got between a grizzly sow and her
three cubs AND her recent kill of an elk calf. The man lived but will be recovering for quite some time! The rangers are
handing out warning flyers and there are signs all over the park. Needless to say we are paying attention!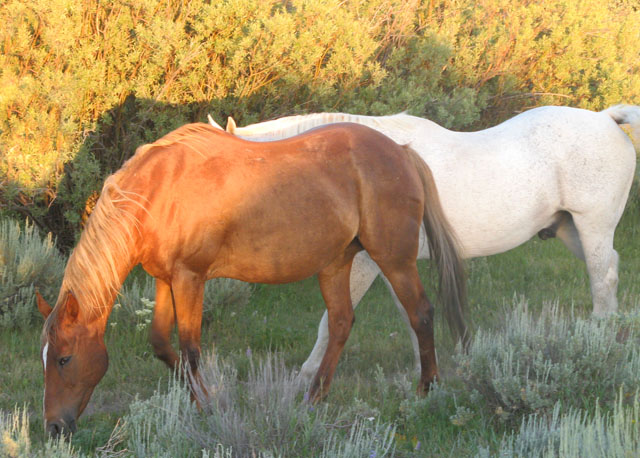 This is cowboy country and these "cayuses" pasture next to the RV park.
The Tetons are so awe-inspiring that a small photo simply doesn't show them properly, so I created a panorama
of 5 images and have it posted here. This is a very large file to load, but I hope you'll find it worthwhile.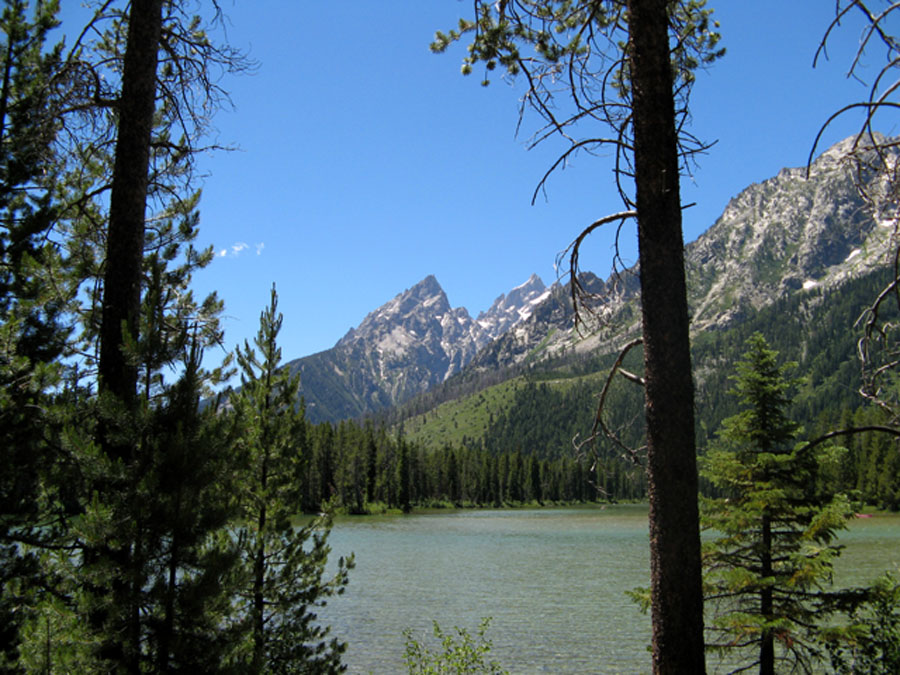 Jenny Lake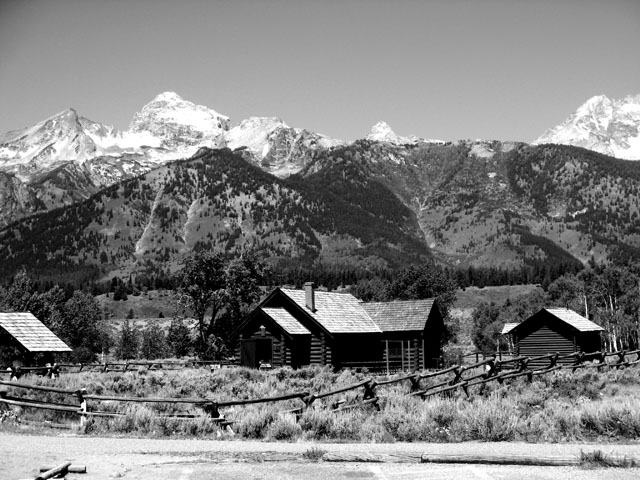 The Chapel Of The Transfiguration.
(No, your video card hasn't failed - I just thought this photo looked better this way.)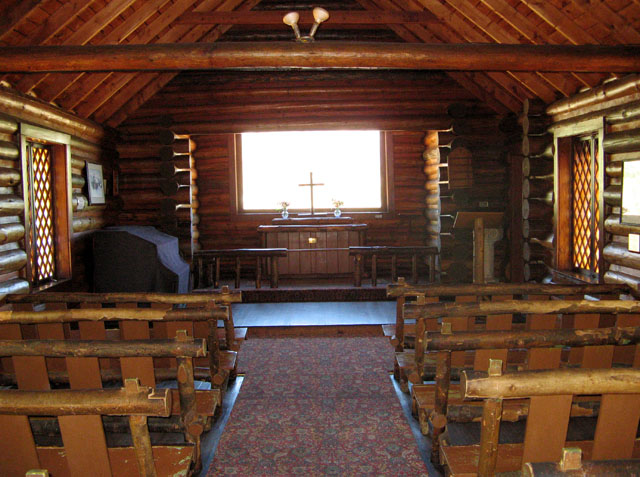 Chapel Interior. Built in 1925 this chapel still has weekly services.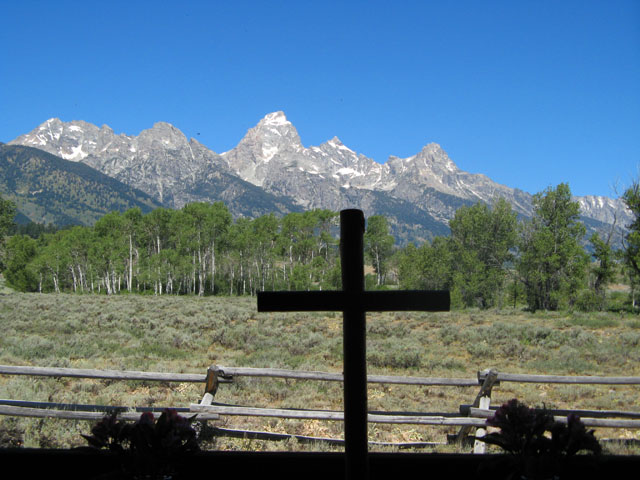 The view from in front of the altar.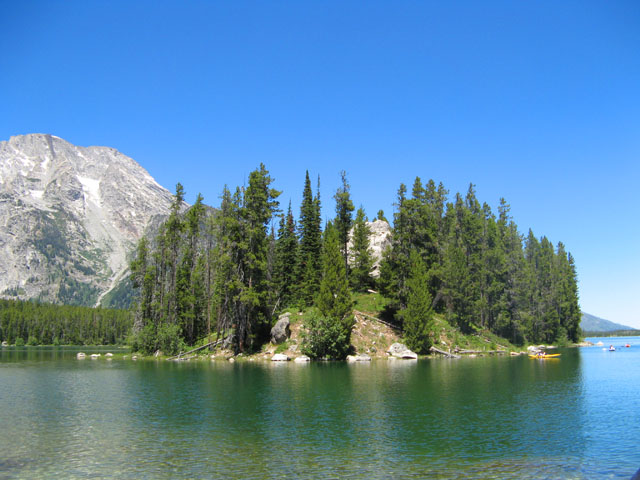 Leigh Lake. We plan to paddle our kayak through String Lake and portage to Leigh Lake
for what is rumored to be excellent fishing!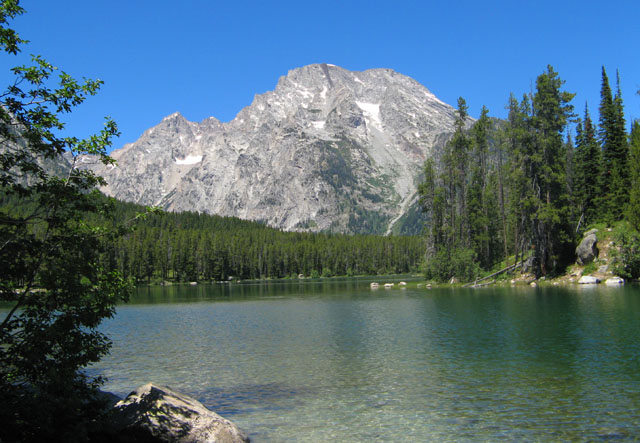 Another view of Leigh Lake (see all those fish?).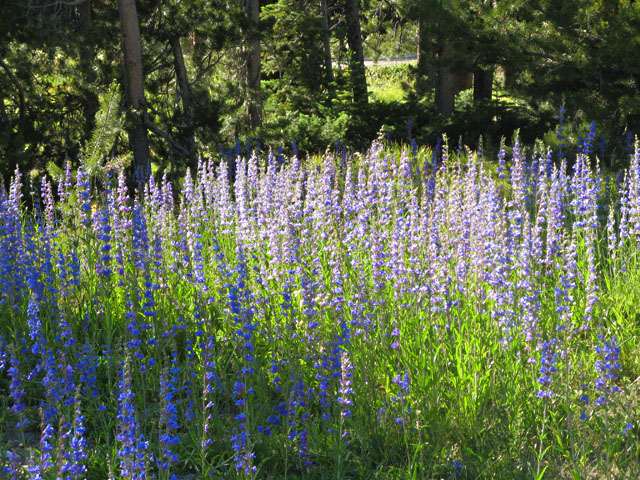 Flowers abound...now if we only knew what they are!