July 2, 2007
Grand Teton National Park
Breakfast Cruise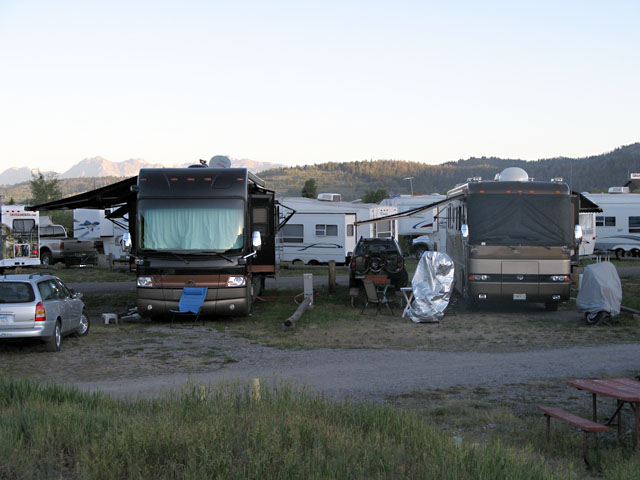 Our motorhome on the right, Gary & Heidi's on the left - morning at the RV park.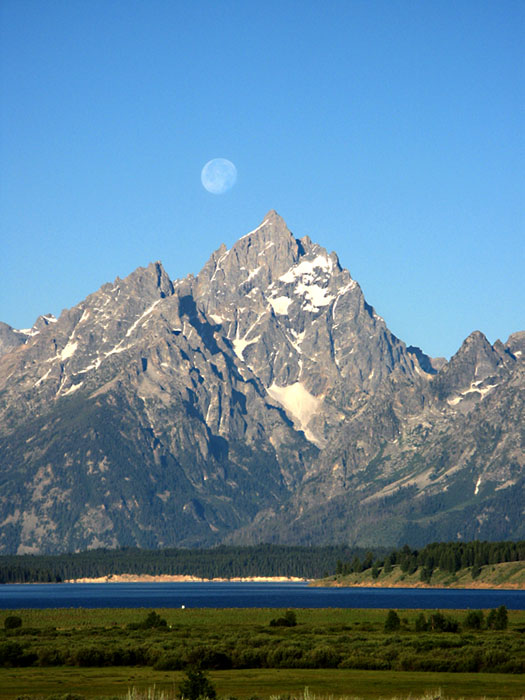 Morning Moon over the Tetons.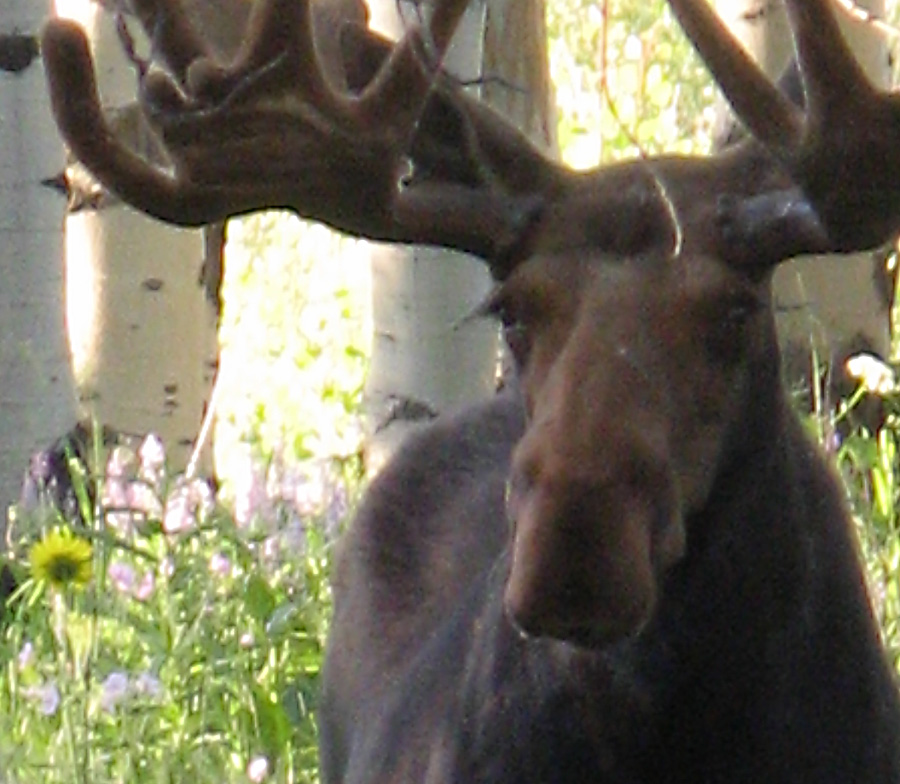 Half Moose - I took a bunch of these before I realized I didn't have the whole moose in the shot!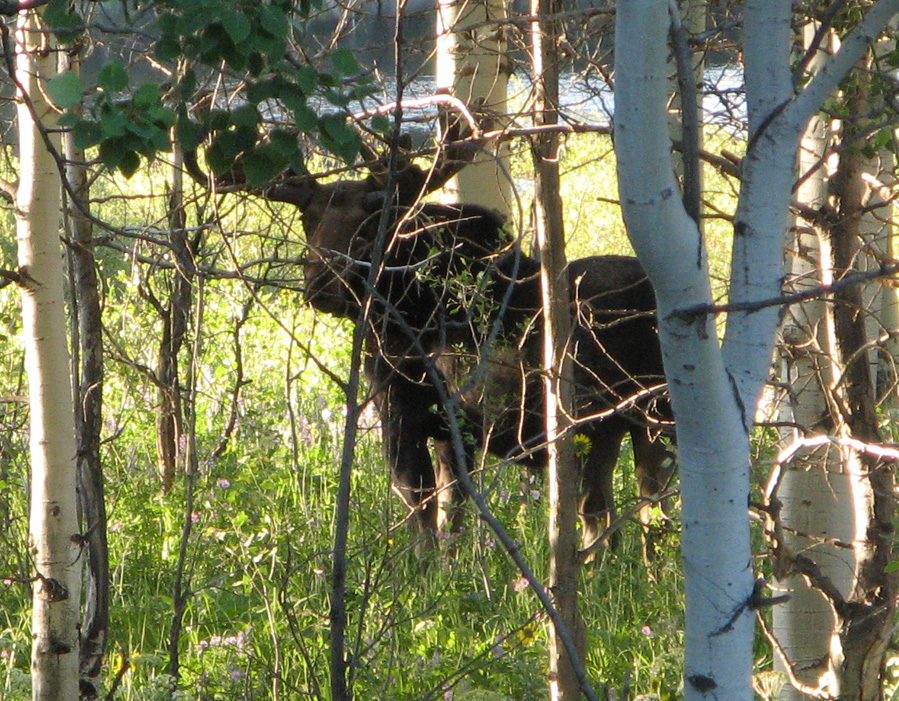 Three quarter moose - by the time I got the photo right, he had moved away a bit.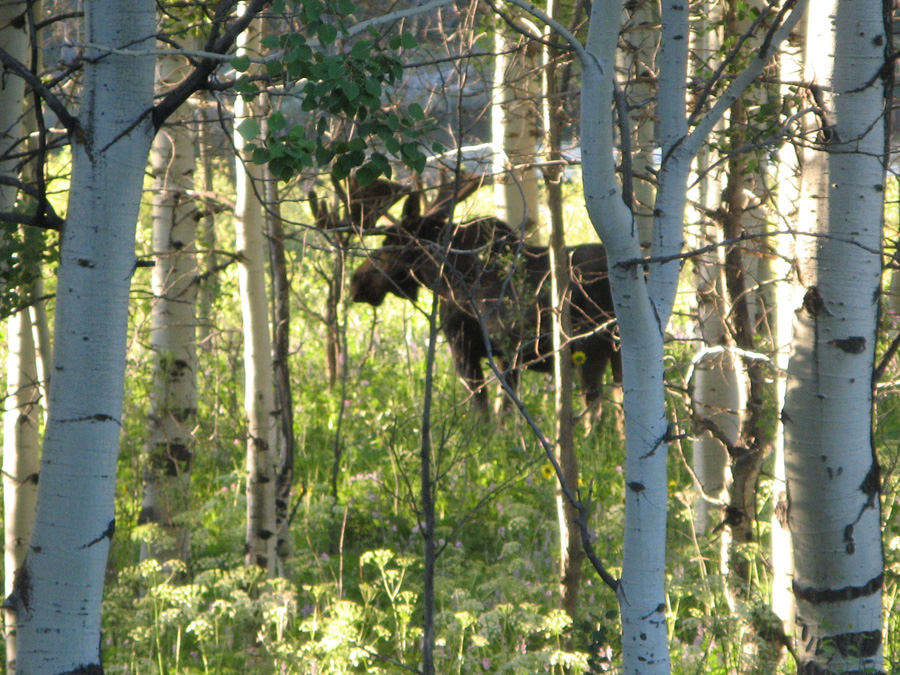 Full moose.

Here's another panorama of the Tetons...click here.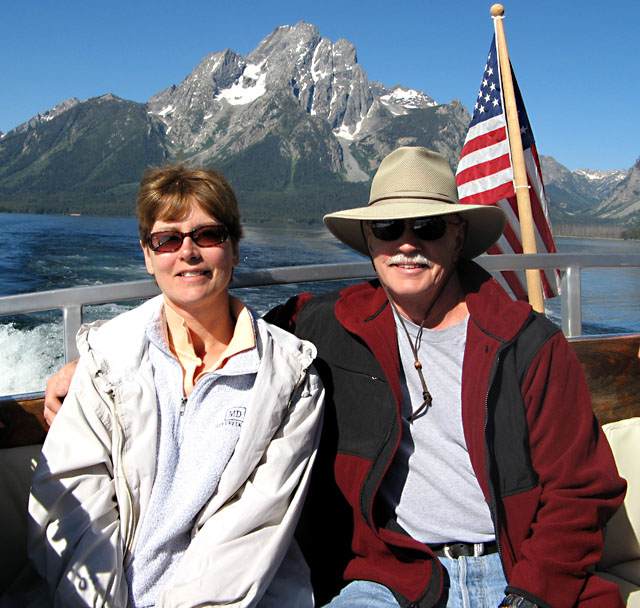 Aren't we lovely???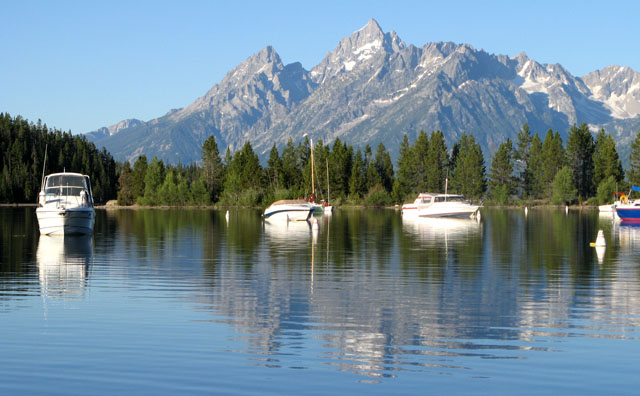 Colter Bay anchorage.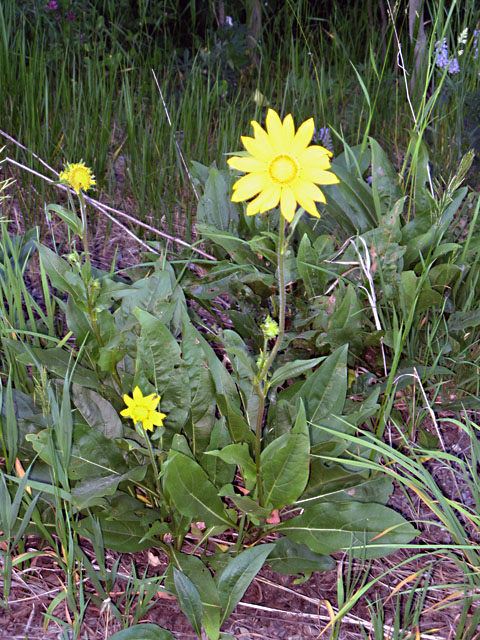 Yet another flower I can't identify.