July 15, 2007 - The Trip West
Yellowstone National Park



Busy day - spent a lot of time visiting with bison (their idea, not ours), toured West Thumb
geyser basin, and Grand Canyon of the Yellowstone.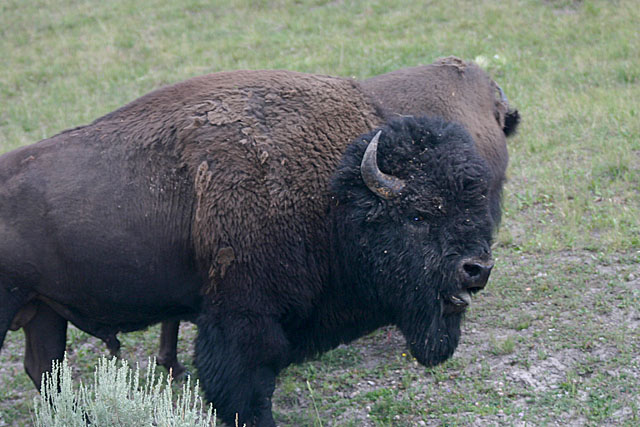 A face only a mother bison could love.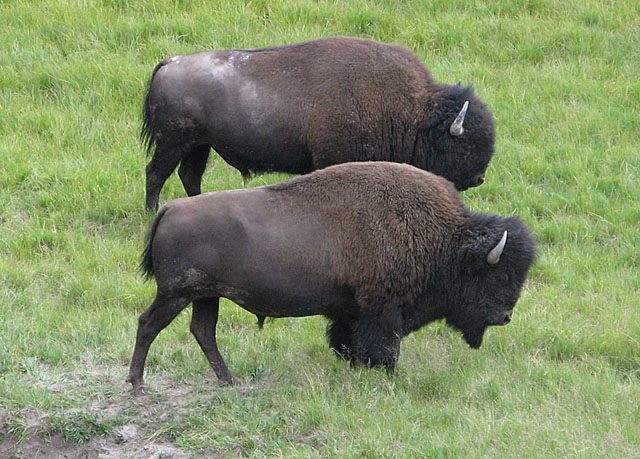 Bubba one & Bubba two.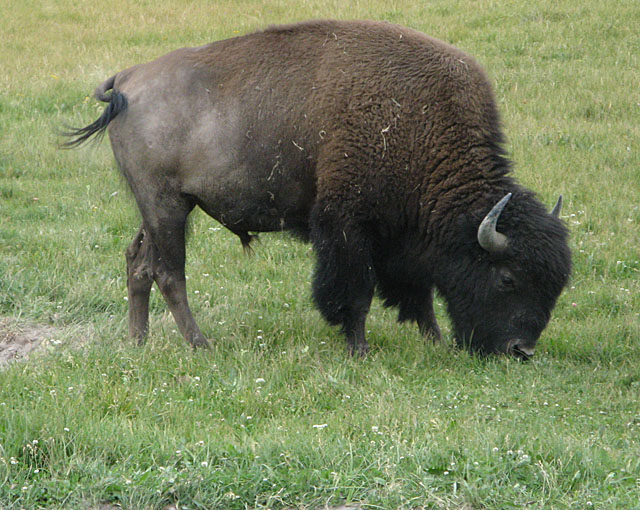 Bison eat a lot!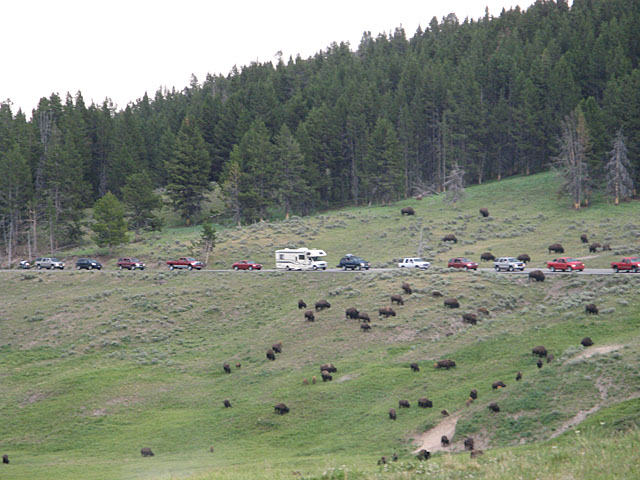 Combine a lot of people going somewhere and a lot of bison going nowhere...bison jam!
This one was about 4 miles long, fortunately going the other way!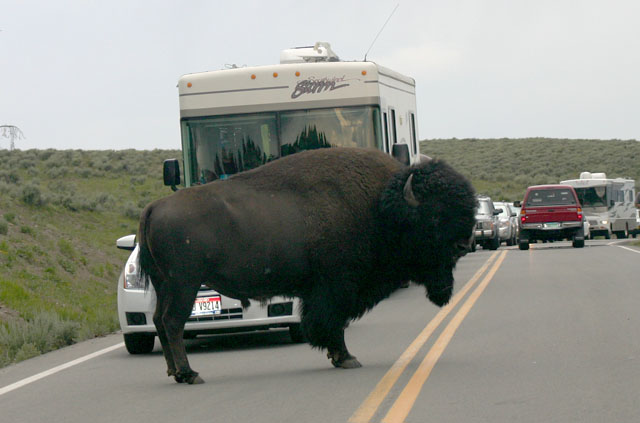 Bull in standoff with Winnebago! 30 minutes while we crept by and still going after
we passed - may still be going on!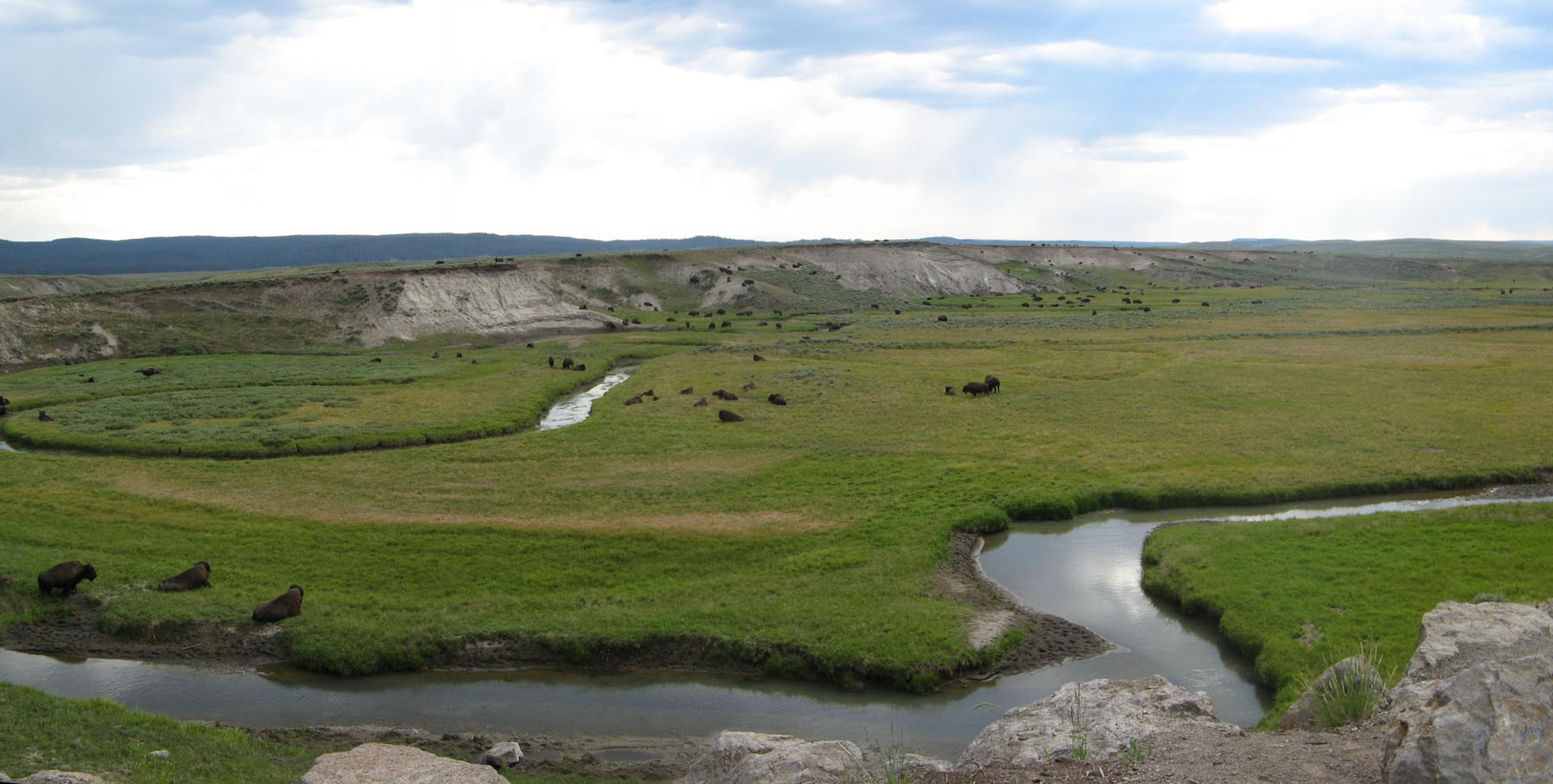 This is probably what this area looked like to the Nez Perce Indians.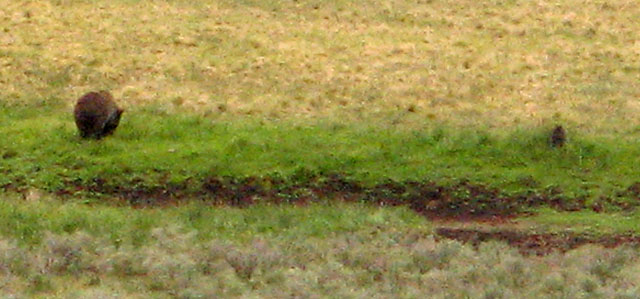 Grizzly bear sow and cub - a long way off - the brown
smudge on the right is the cub - cute, ain't it??!!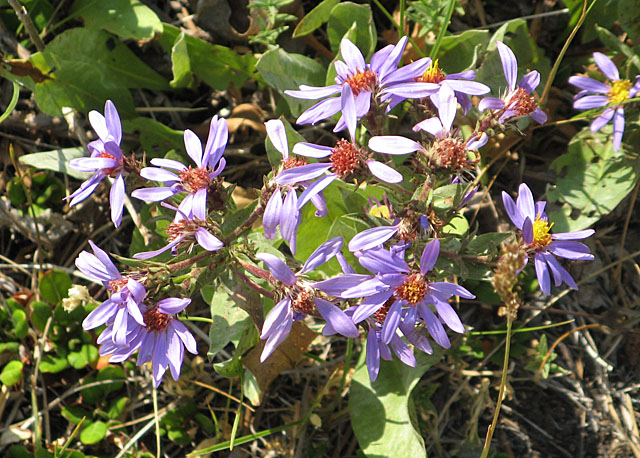 I looked it up but forgot what it is - sorry.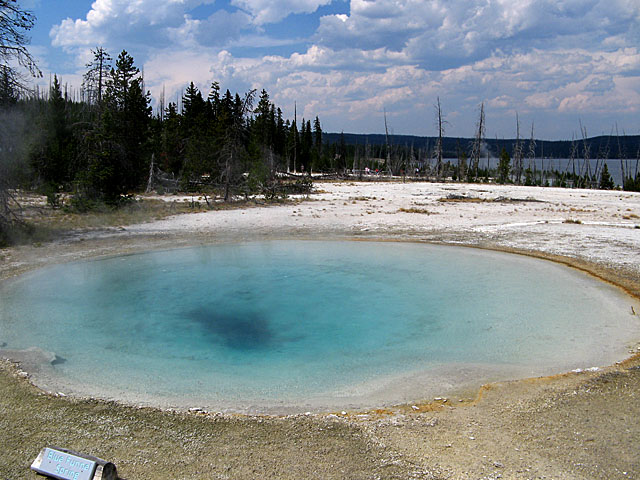 Black Pool at West Thumb.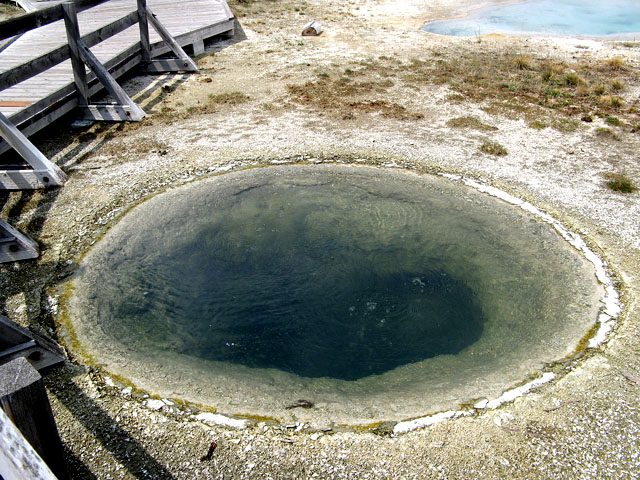 Another dark bubbler.

Fisherman's Geyser - the story is that fisherman would hook a trout then
paddle over to the geyser and plop the fish in while still on the hook - instant fish dinner!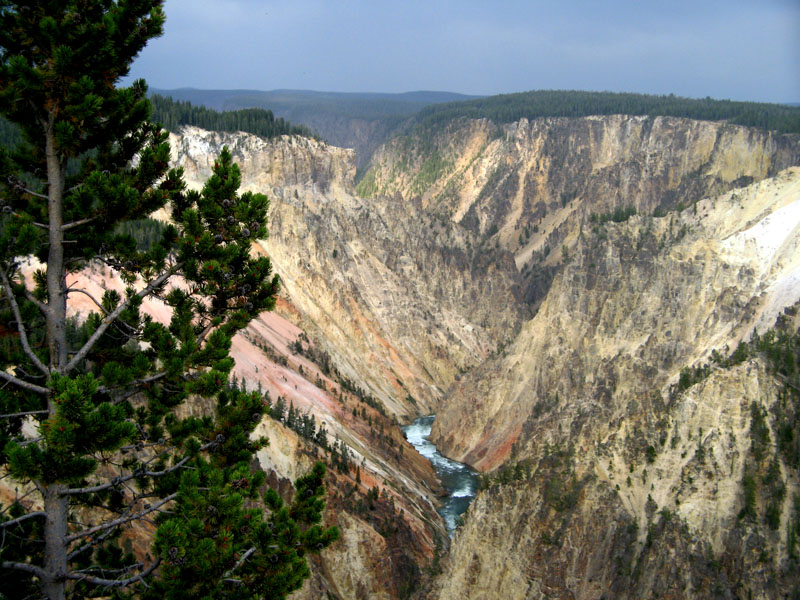 Grand Canyon of the Yellowstone.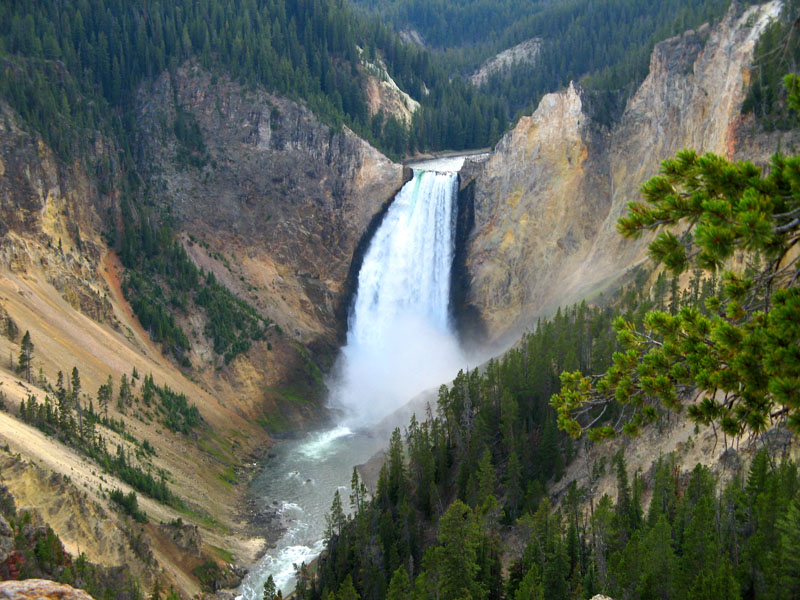 Lower Falls on the Yellowstone River.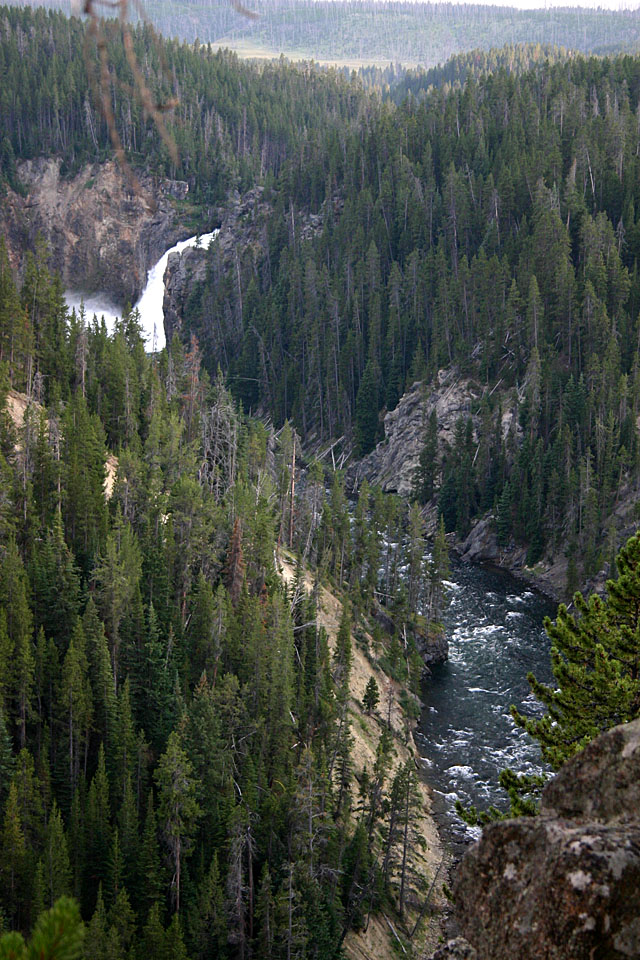 Upper Falls on the Yellowstone River.

Yellowstone Lake Zen.