July 17, 2007 - The Trip West
Yellowstone National Park



Journeyed to Cody, Wyoming to shop for cowboy stuff.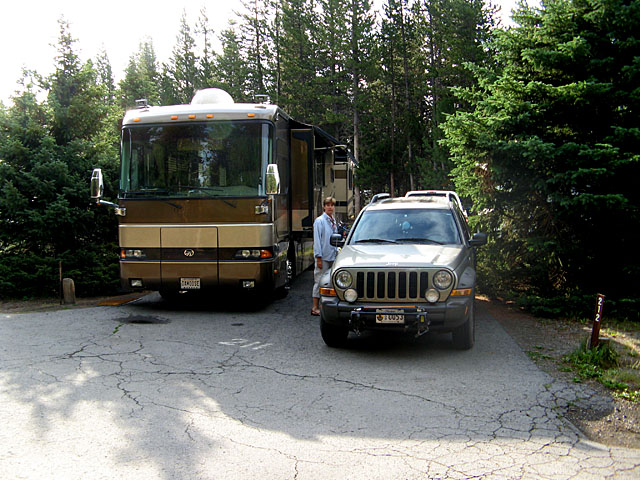 Our site at Fishing Bridge RV Park...as you can see it looks cramped - couldn't
open one awning or storage drawer on one side..and as previously mentioned, no
TV, WIFI, or cell service - booo!

This handsome fellow lumbered up right after I took the previous photo! Needless
to say I didn't stay for chitchat after I snapped his picture.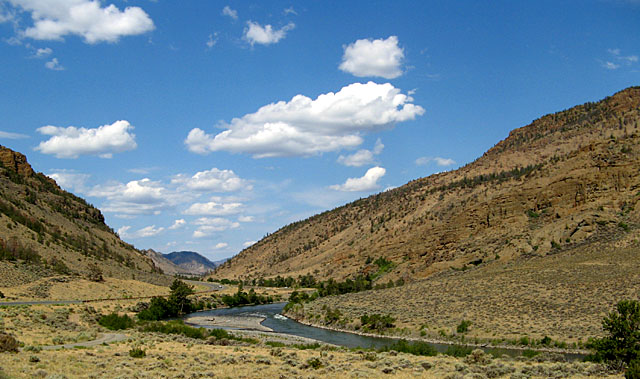 Shoshone River valley on the way to Cody.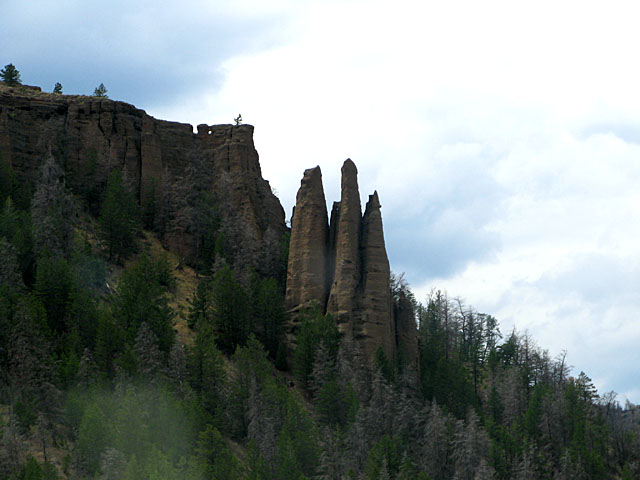 Hoodoos along the way.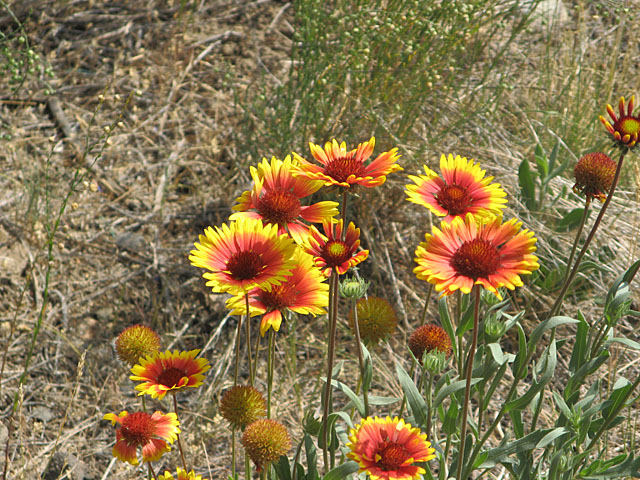 A pretty daisy...no, I don't know what kind of daisy!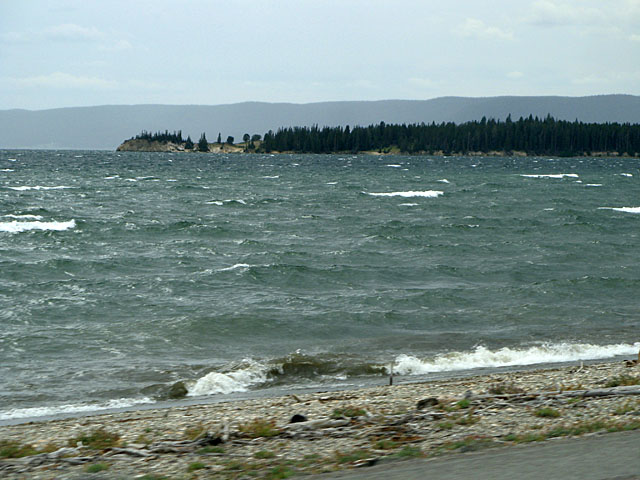 Lake Yellowstone had her temper up a bit by the time we returned.