July 18, 2007 - The Trip West
Yellowstone National Park



Tried fishing the Yellowstone River and the lake today - no luck.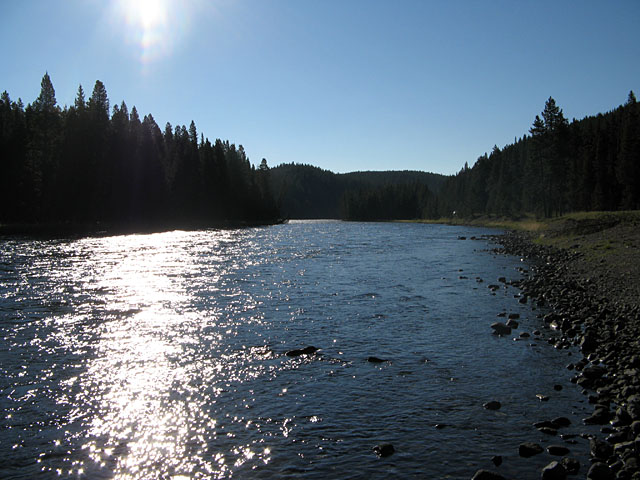 Early Morning on the Yellowstone River - there's gotta be hungry fish here!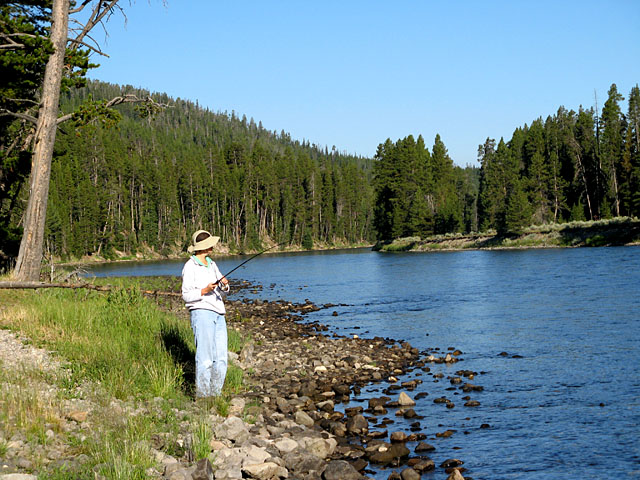 The Angler. Even with her classic technique, the trout eluded Carol.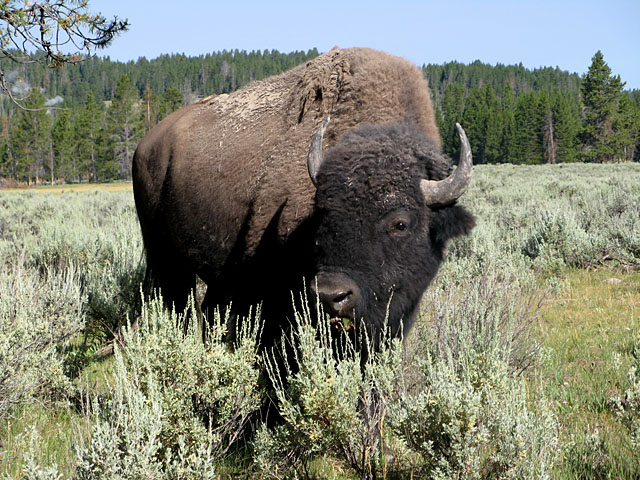 I love these big ugly smelly things!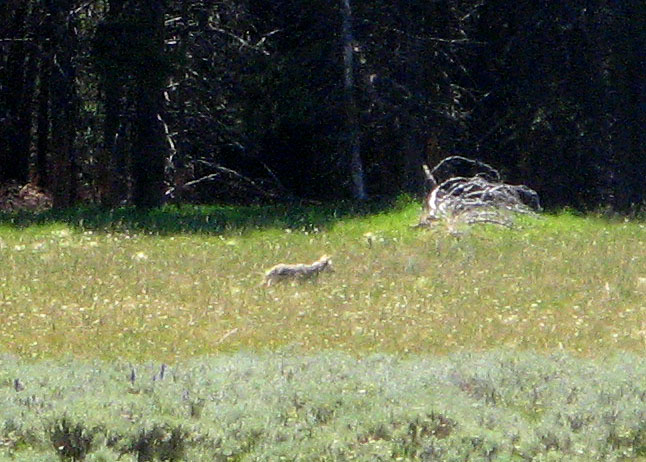 Took a ranger-led nature walk - that's a coyote. Well, you'll have to
take my word for it...that's what the ranger said - looks like a stray dog to me!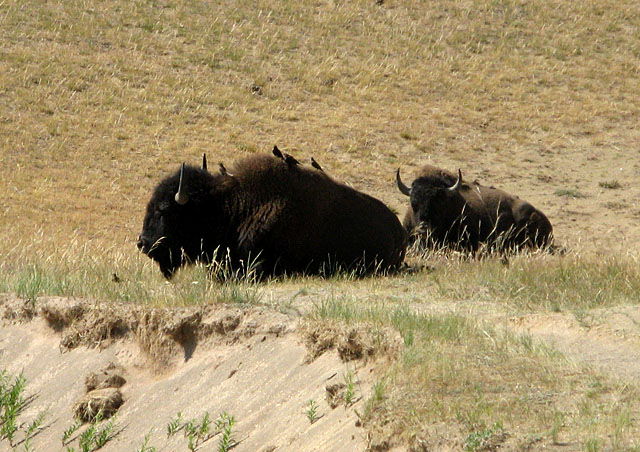 There were a bunch of these hairballs blocking the normal path of our
hike - the ranger detoured us around them.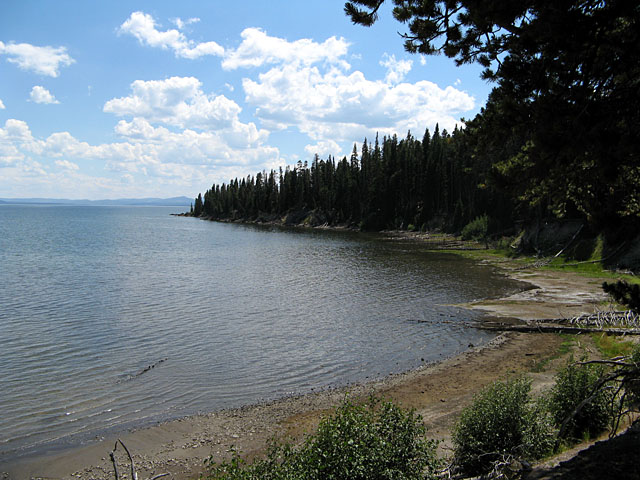 The hike destination was Storm Point, in the distance.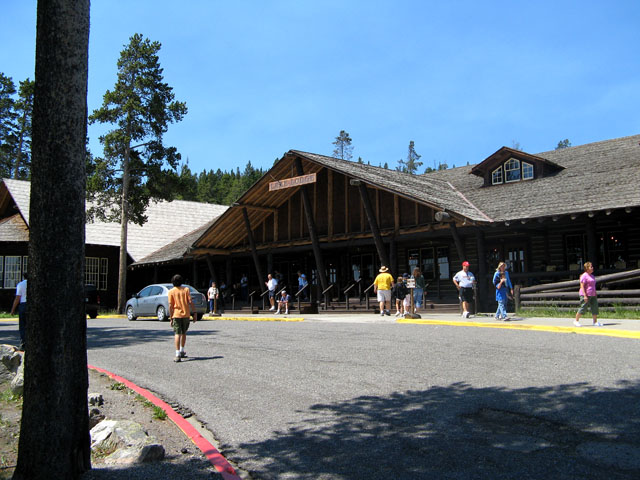 After hike, we had lunch (VERY good!) at the Yellowstone Lake Lodge.



Taking advantage of some of the rocking chairs on the veranda. (I did one of those
timed photo things where I had to run around to get in the picture - took a
few tries before I got there quickly enough.)