July 22, 2007 - The Trip West
Yellowstone National Park



Today we explored the Bear Tooth Highway - drove about 275 miles through more
stunning terrain - the Bear Tooth Pass summit, at 10,640 feet, was our turnaround point.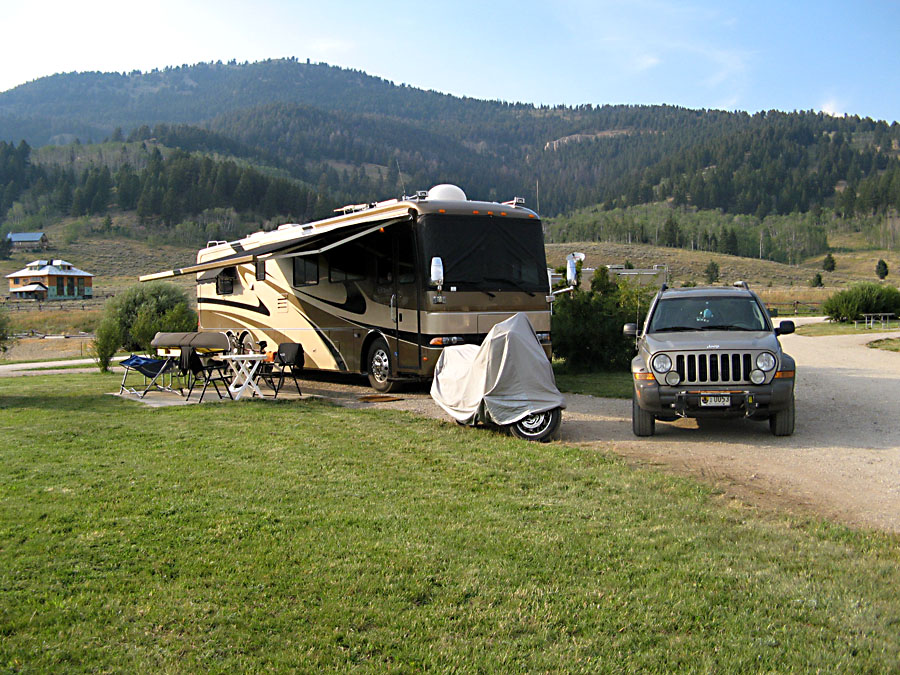 We started from our new RV park - much more room than at Fishing Bridge.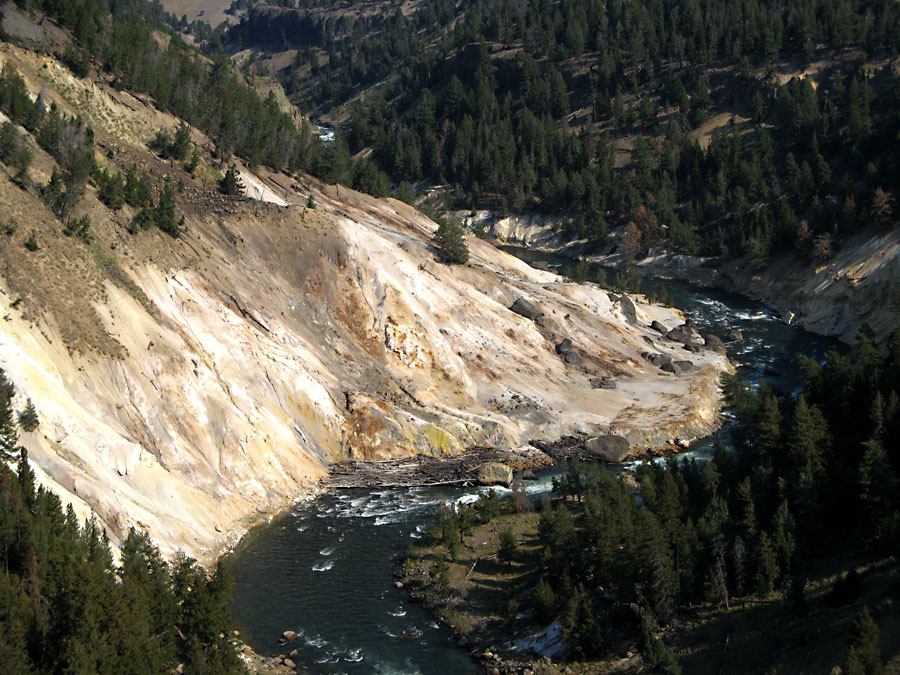 Upper Grand Canyon of the Yellowstone at the Calcite Springs overlook.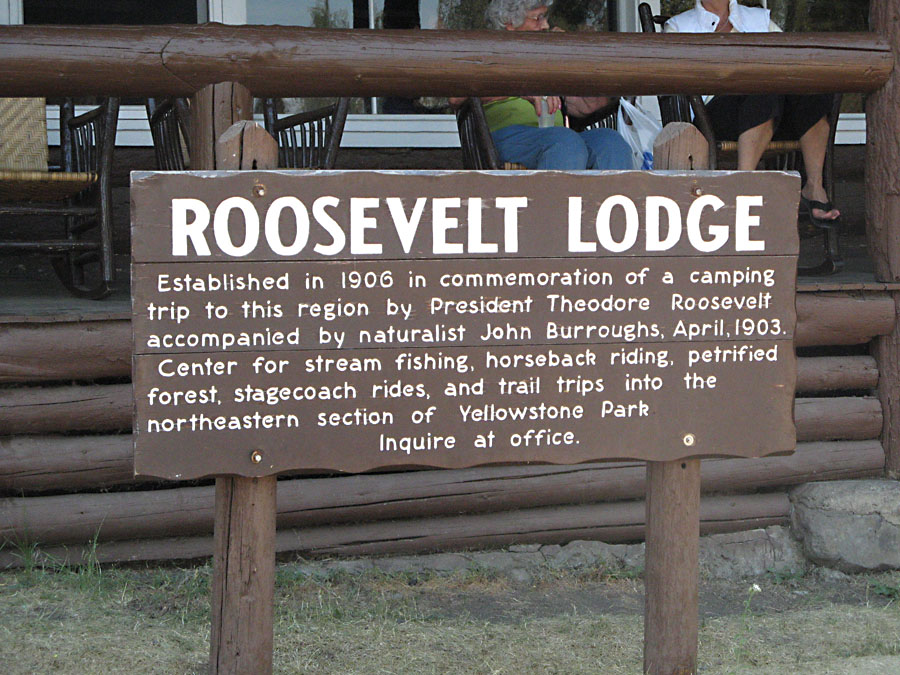 My picture of the lodge itself wasn't so good, so you get to read the sign.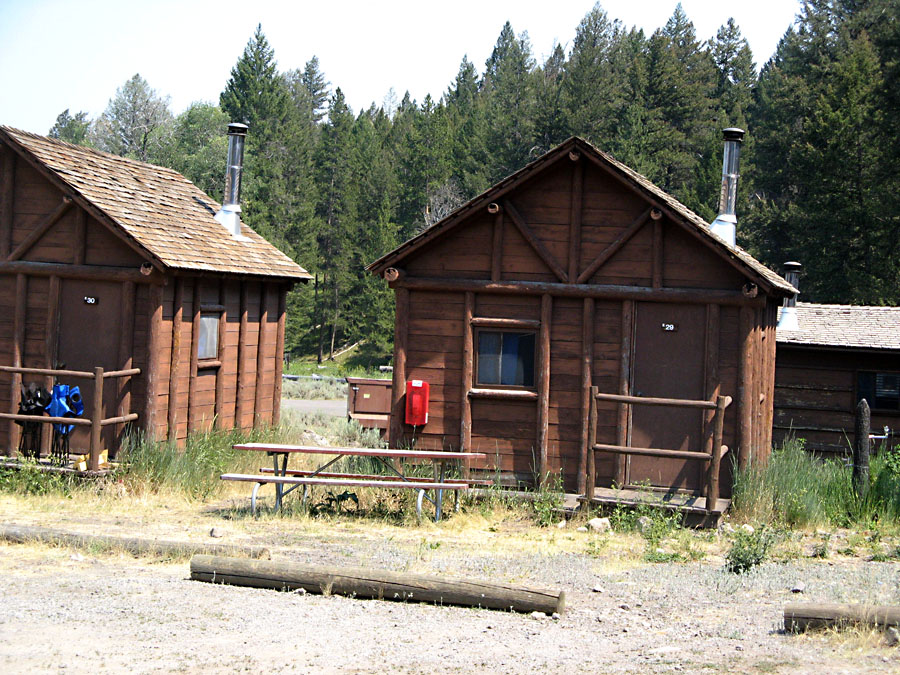 These seem to be the only accommodations at the lodge - looks cramped!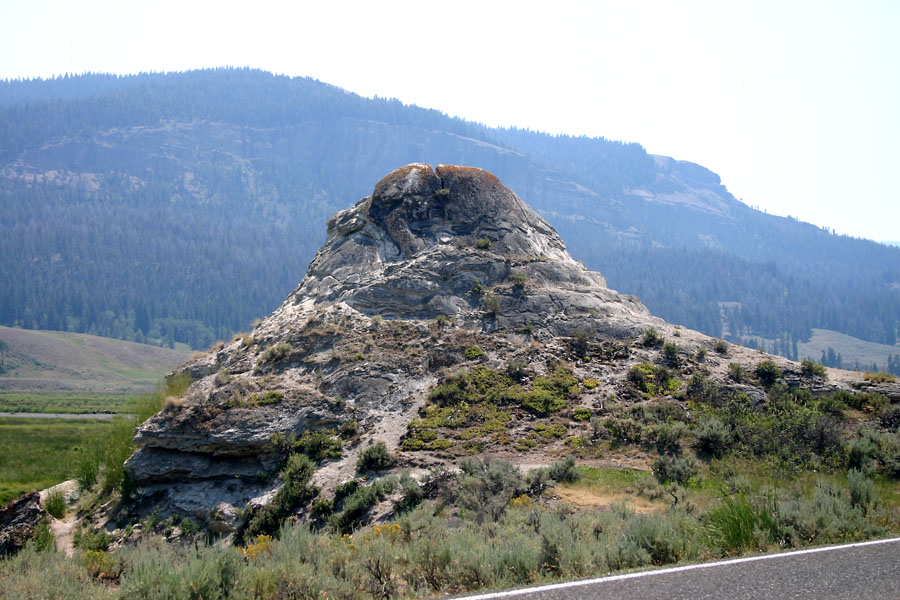 Soda Butte - this is actually a geyser cone but I guess the name came from the butte-like
appearance. (Carol insists on pronouncing this "butt" instead of "butte".) The geyser is still minimally
active. Almost every natural and man-made thing for several miles around is named the
Soda Butte something-or-other.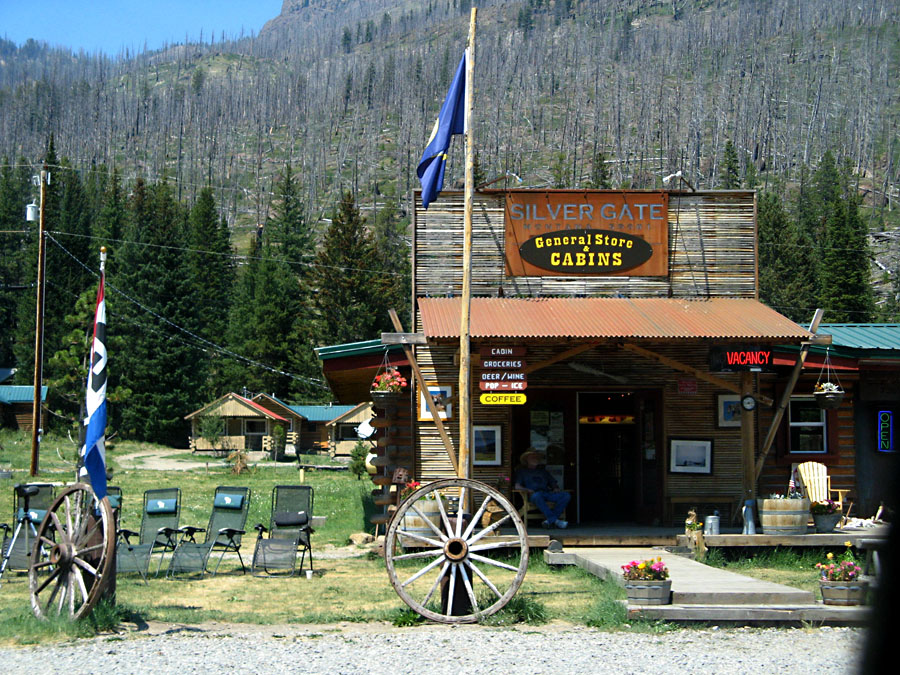 Silver Gate is the first town beyond the North East park entrance - very small, very quaint, probably
absolutely miserable in winter.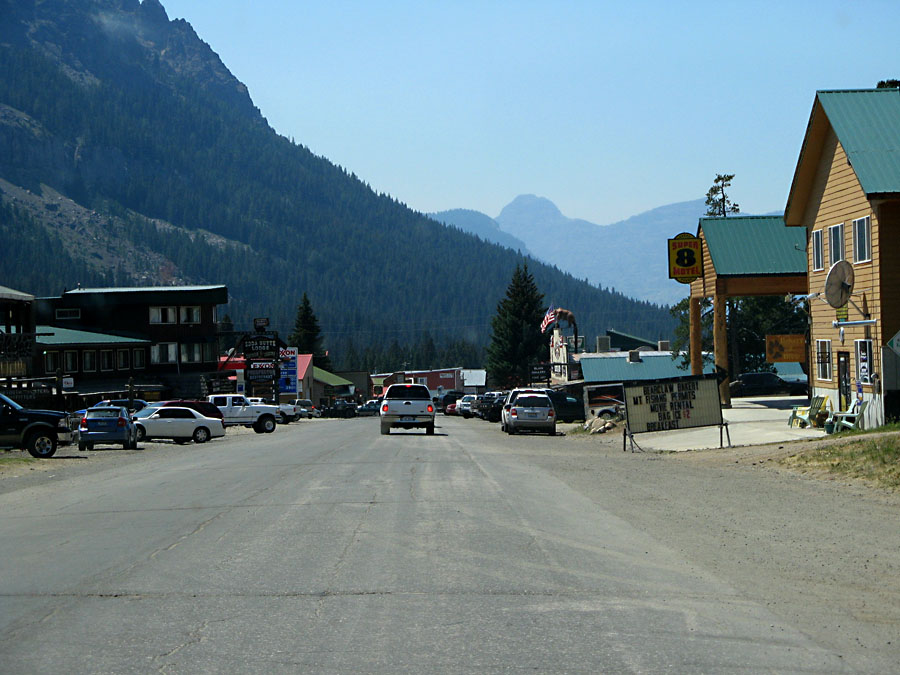 4 miles later is Cooke City - a good bit bigger than Silver Gate (but still small) with cabins, lodges,
restaurants, snack shops, bars, a casino, and REGULAR GAS FOR $3.71 PER GALLON!!!
Unfortunately it's the only place for gas in about 100 miles.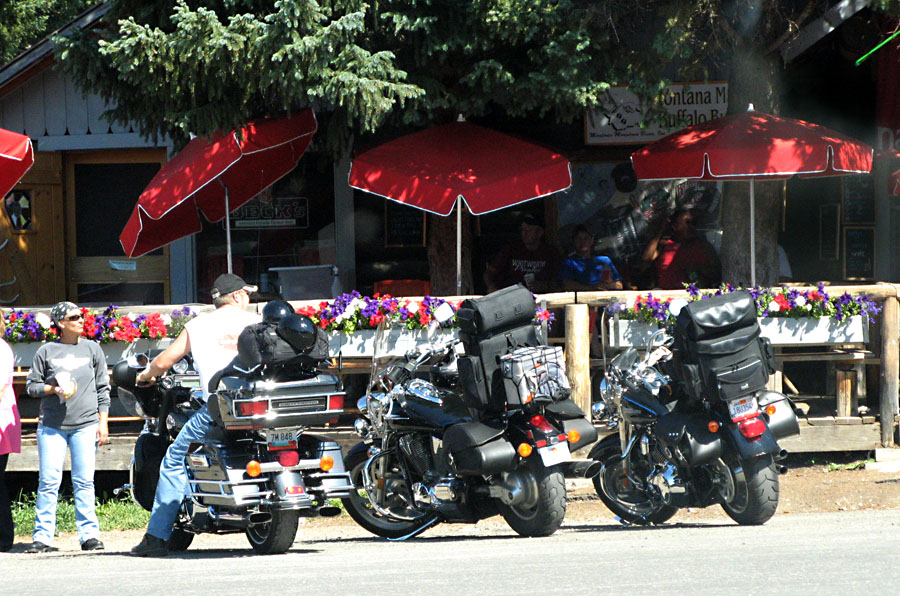 Cooke City is a favorite for bikers entering or leaving the Bear Tooth Highway. This scenic highway is
considered by many to be the "best" motorcycle ride in the country.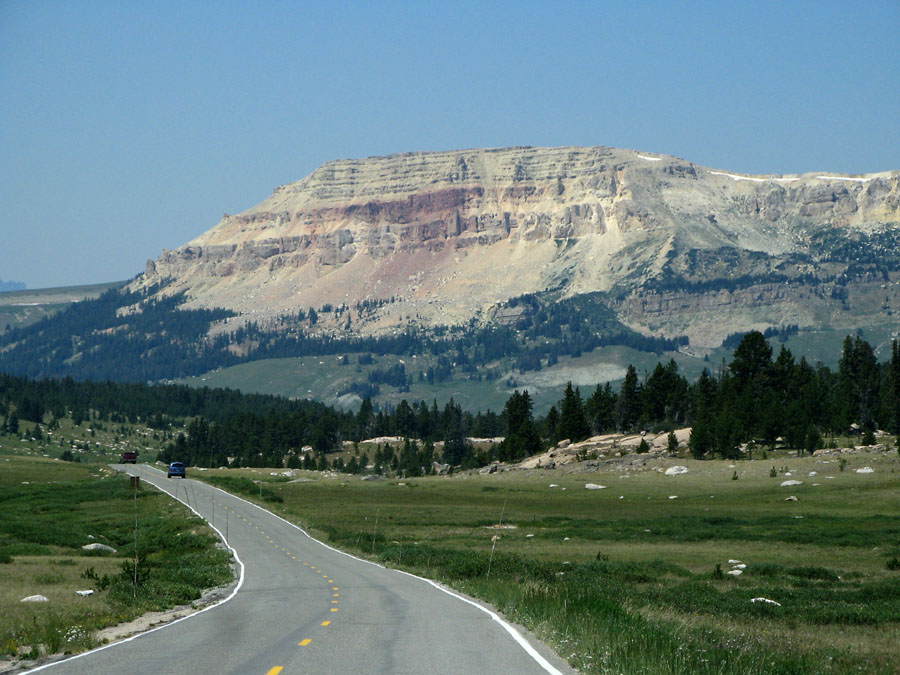 A big rock.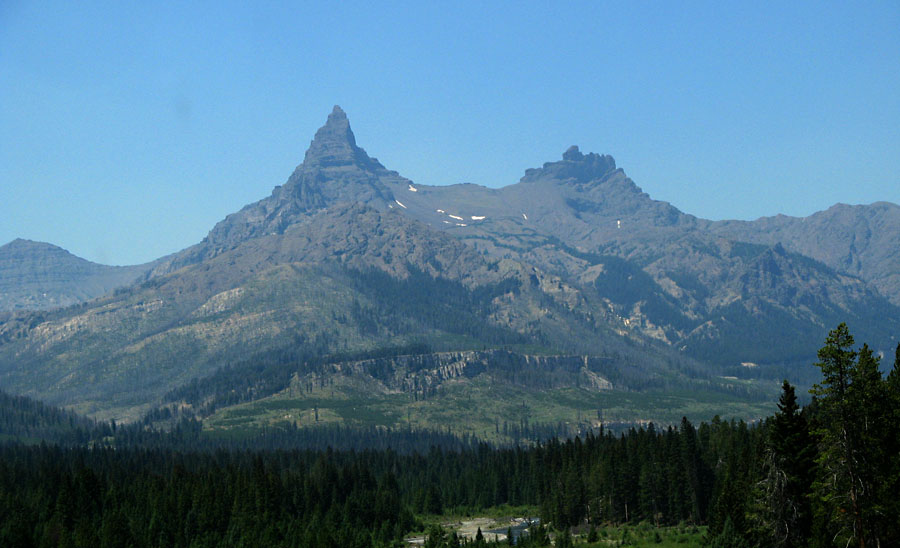 The Bear Tooth. At least we think it is - couldn't find anyone who actually knew.
If it ain't the Bear Tooth, it oughtta be!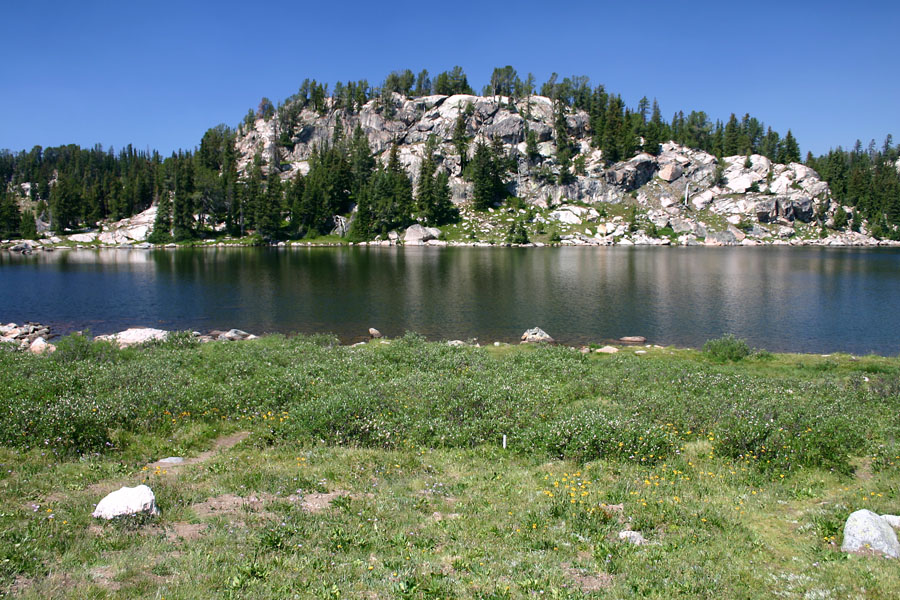 Little Bear Lake.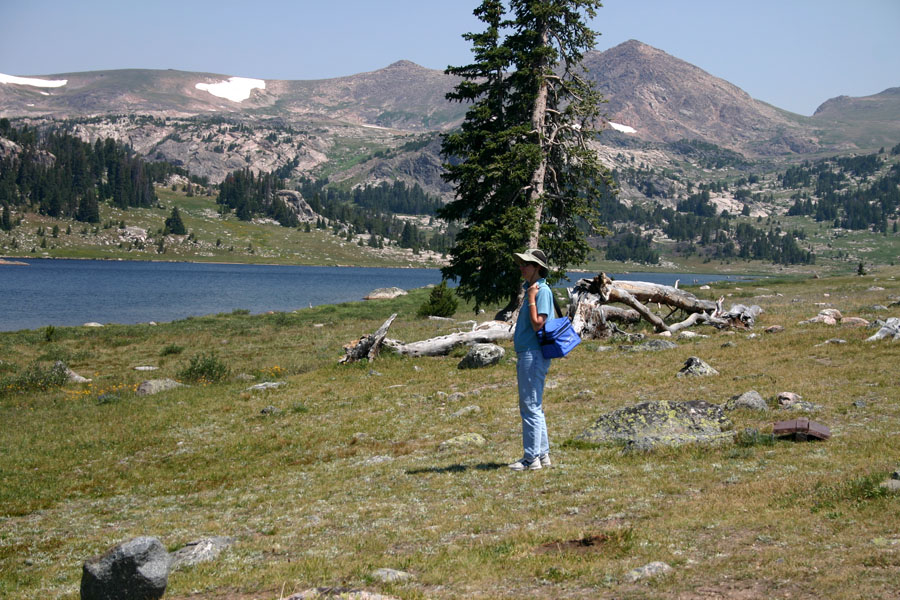 The explorer.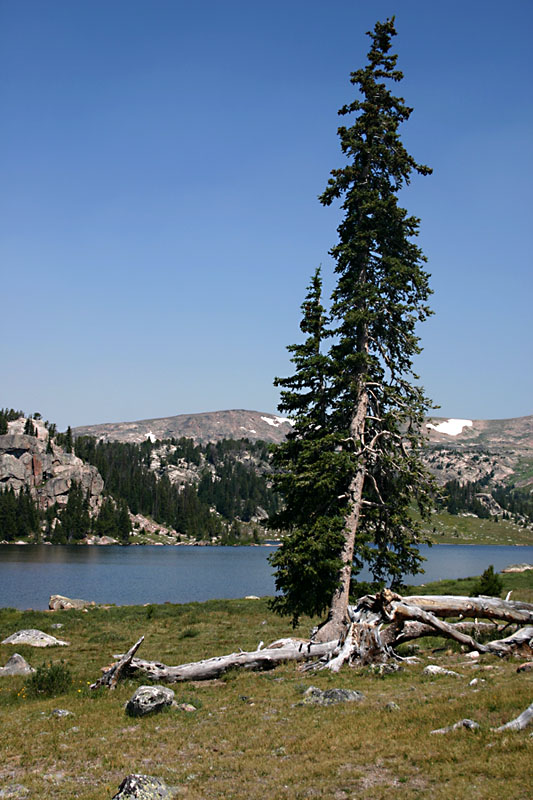 Bear Tooth Zen.



Panorama of Little Bear Lake. Scroll right to see all.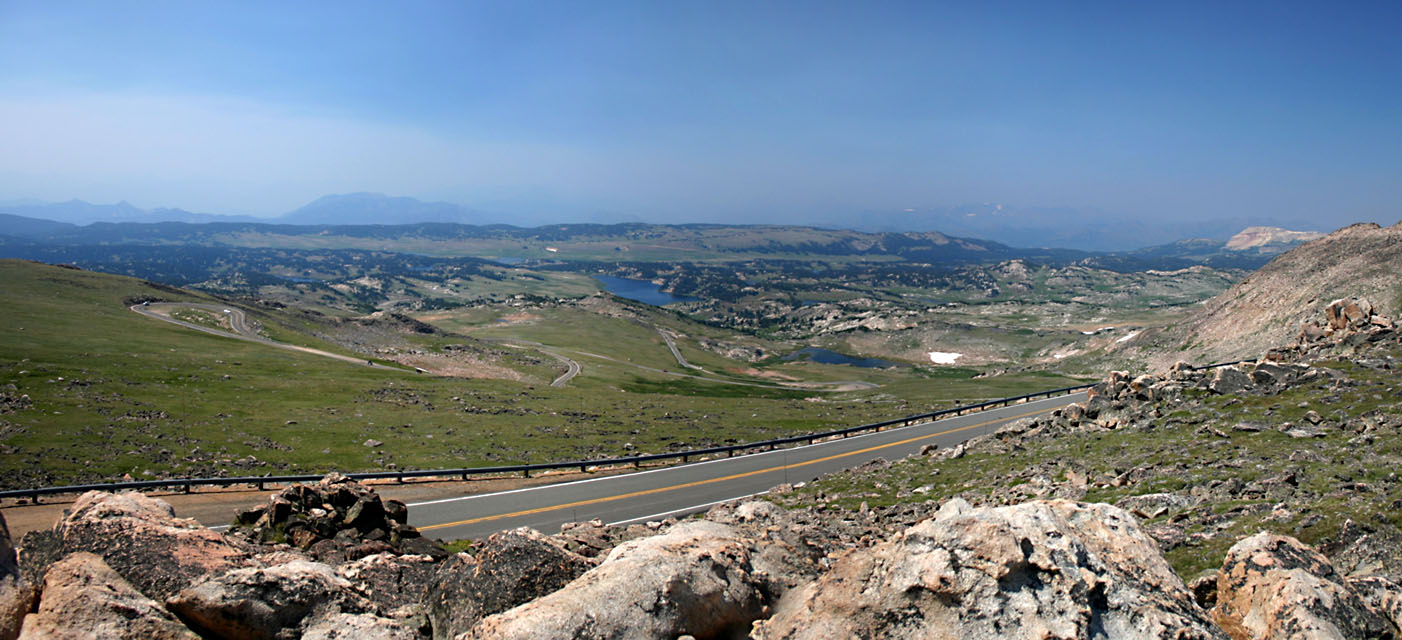 Panorama of the Bear Tooth Highway from the West Summit - lookit all the hairpins! Little Bear Lake is in the middle background .
Scroll right to see all.




A look around the summit - quite a rock garden! Scroll right to see all.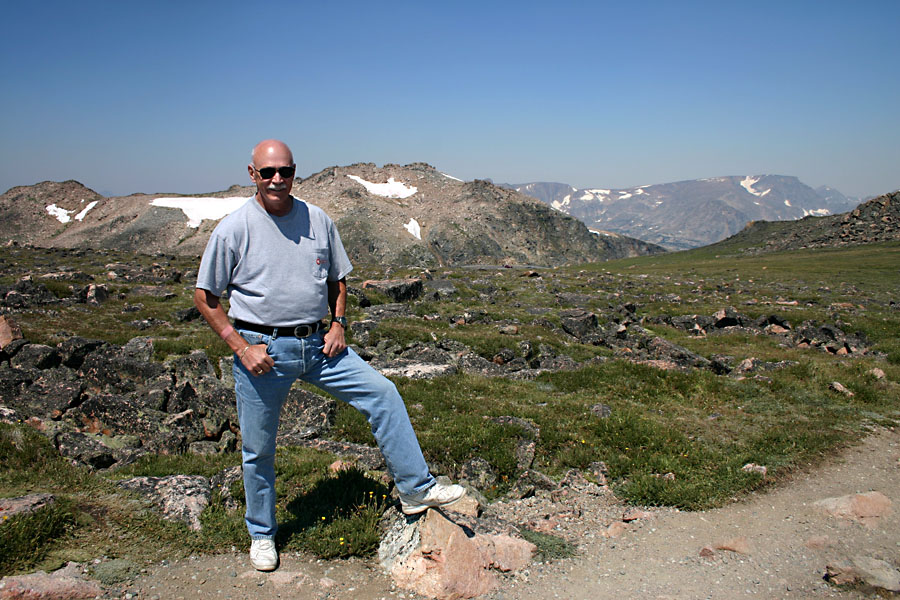 Mountain King.