July 28, 2007 - The Trip West
Yellowstone National Park



We went to take a closer look at Mammoth Hot Springs today, then took a dirt
road through Blacktail Plateau before returning to the RV park.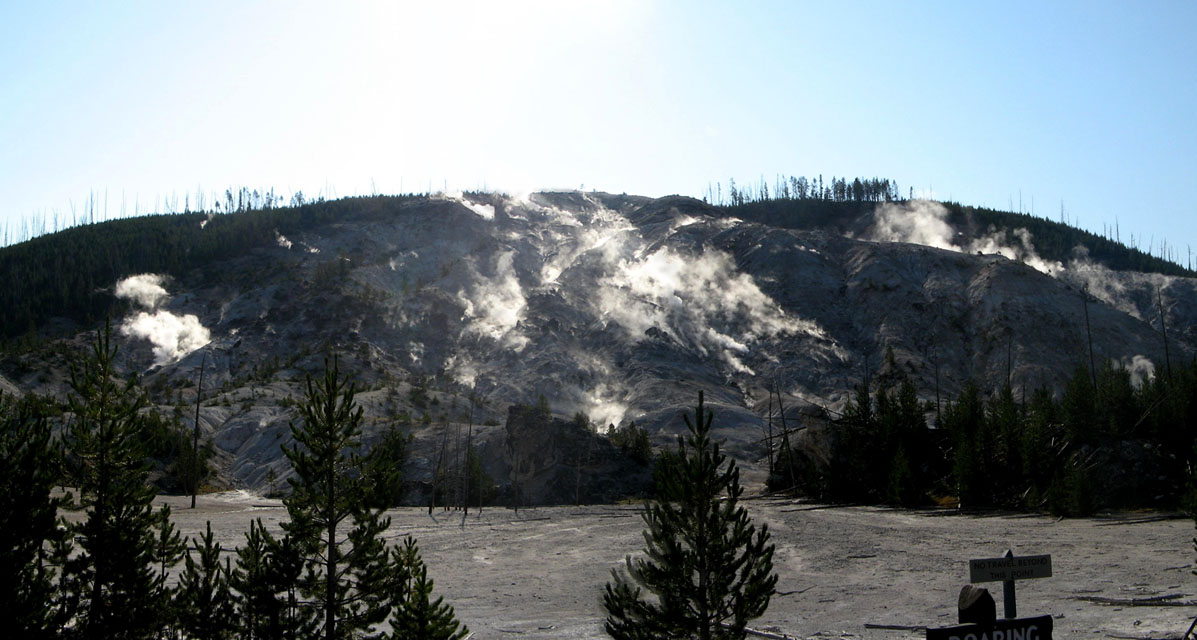 On the road to Mammoth we passed Roaring Mountain...guess you can see where the name comes from.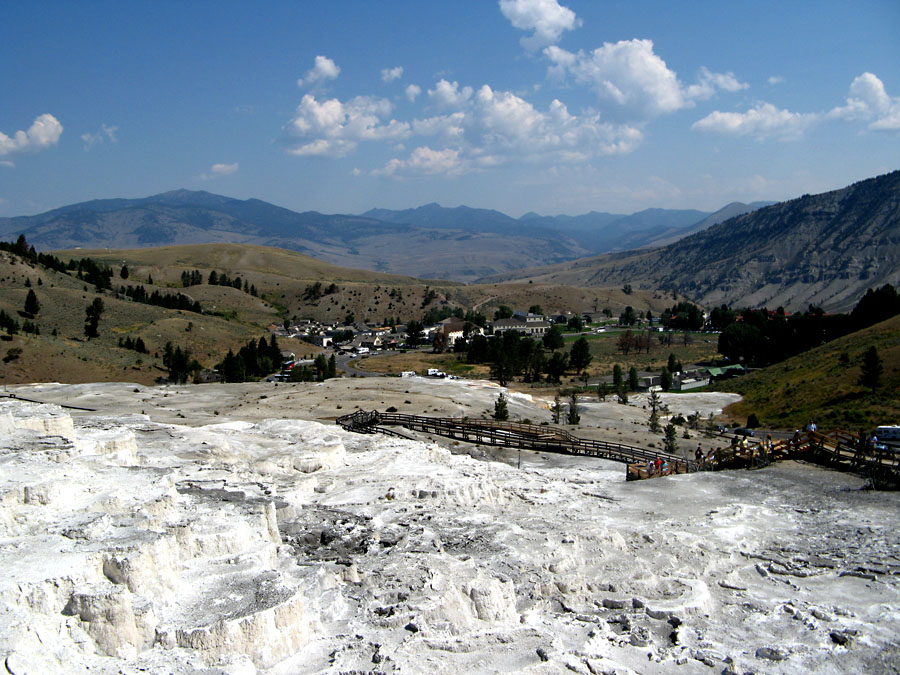 A view of the town of Mammoth Hot Springs from the base of the hot springs. Park
headquarters is here and most administrative functions are based here too.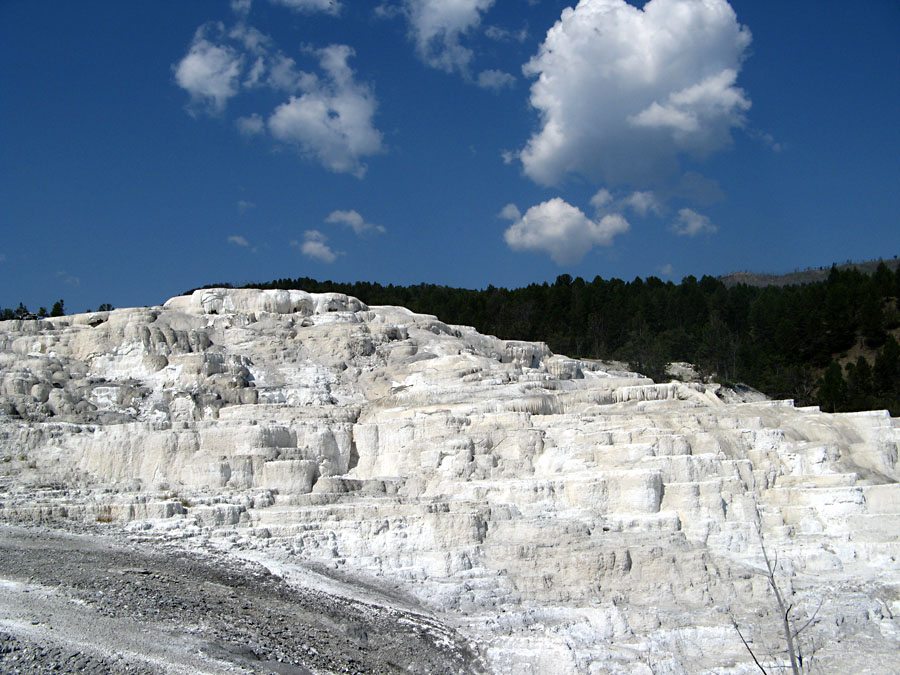 Lower terrace. We didn't get any further than this - it was hot and we were tired (mostly me)
from the hiking we've been doing.



Another look at the lower terrace. The white areas are "dead" while the brown/tan areas are
active - water flows through them. Much of the springs seems to be inactive
at the moment - it apparently changes fairly frequently. When Carol was here in '76,
she says most of the white areas had water flowing through them.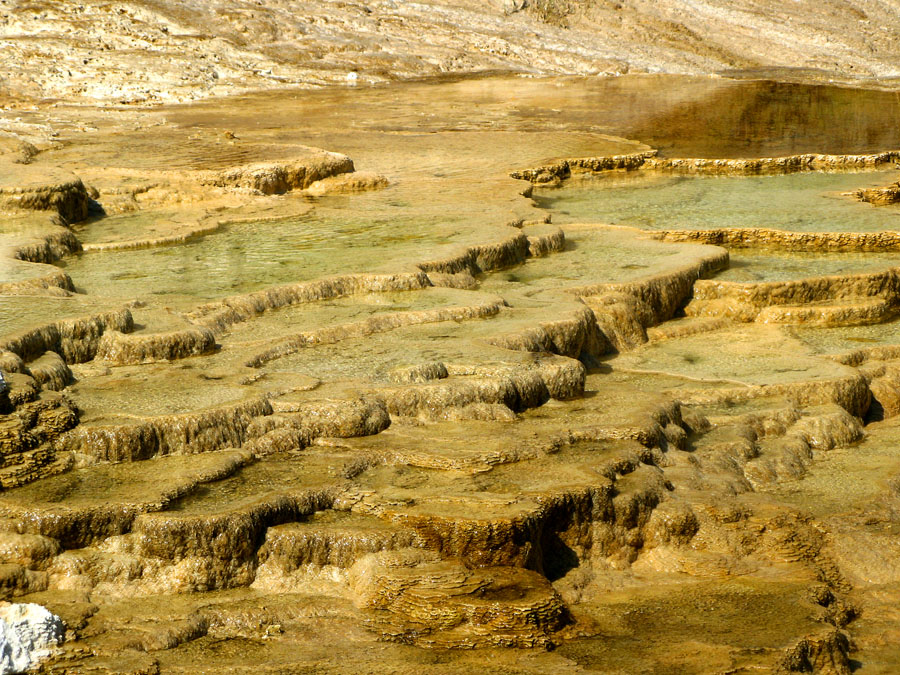 Closeup of active terrace area.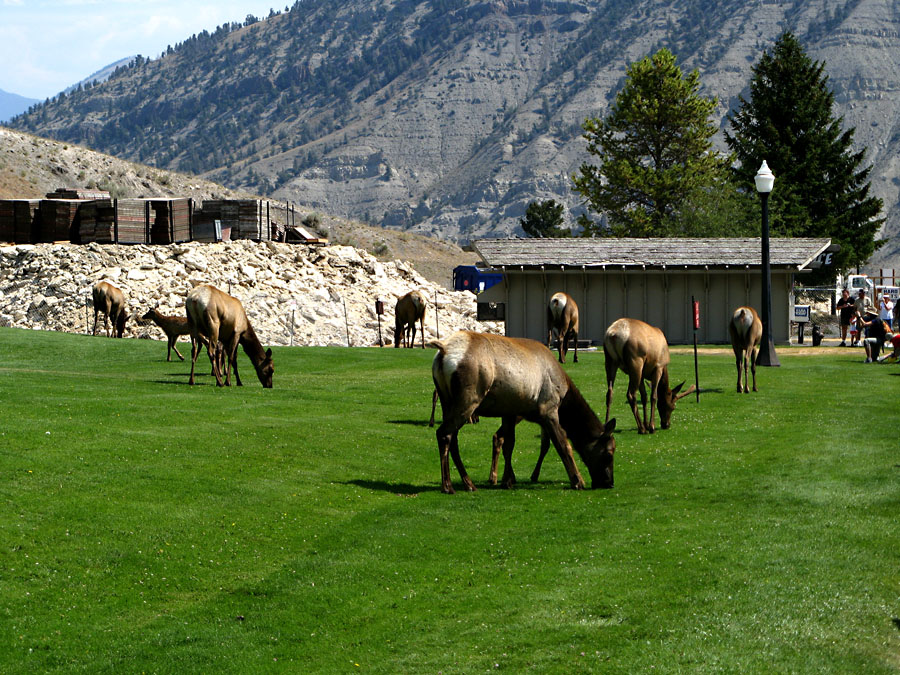 ELK IN THE HOUSE!!! This herd wandered onto the grounds of the hotel and made themselves
quite at home. There were about 20 in all with 6 calves.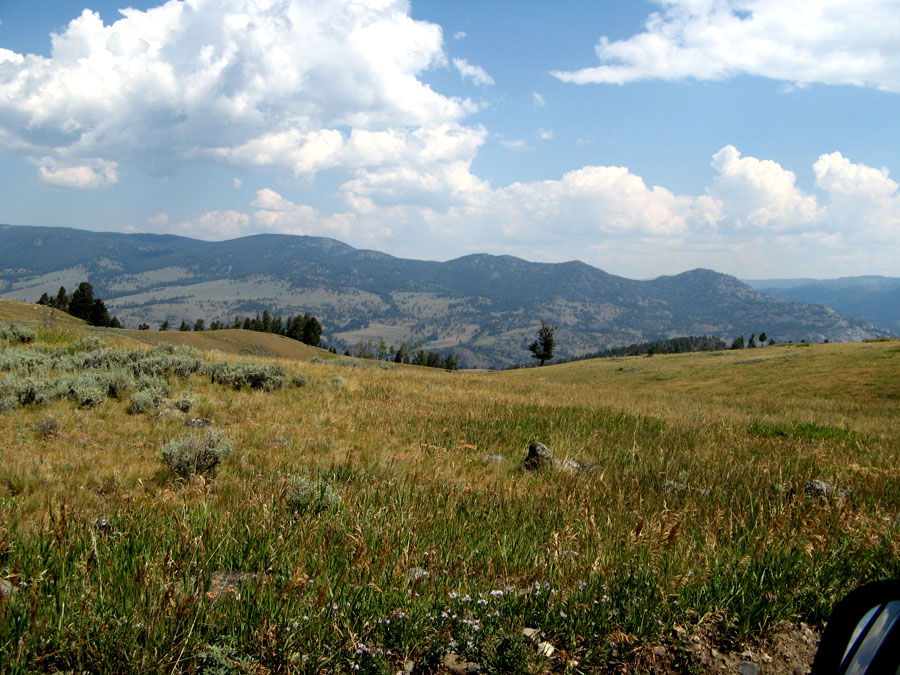 Blacktail Plateau is beautiful in a barren sort of way.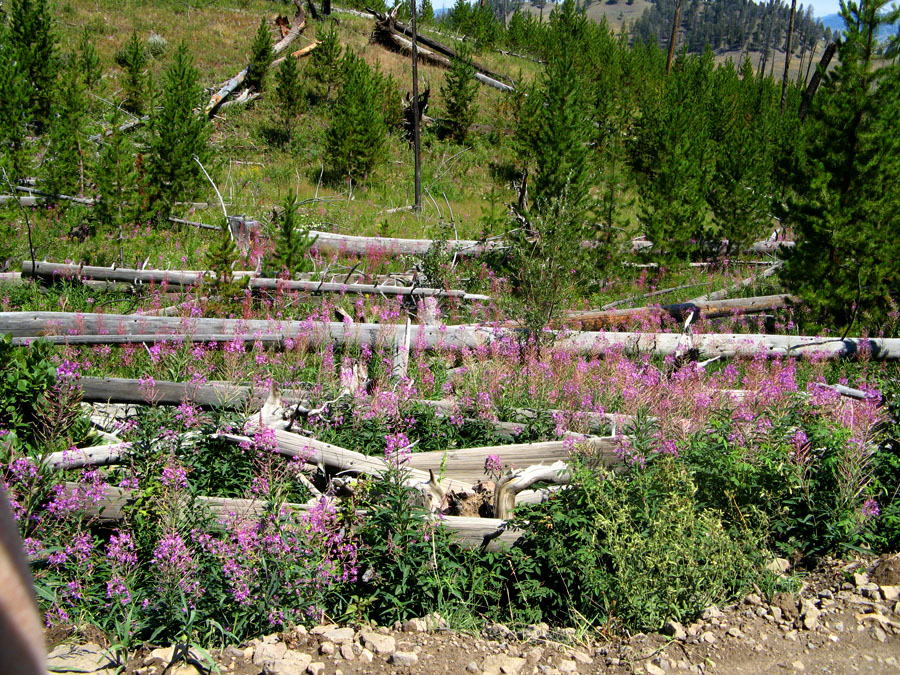 Fireweed, burned trees, and young trees on Blacktail Plateau.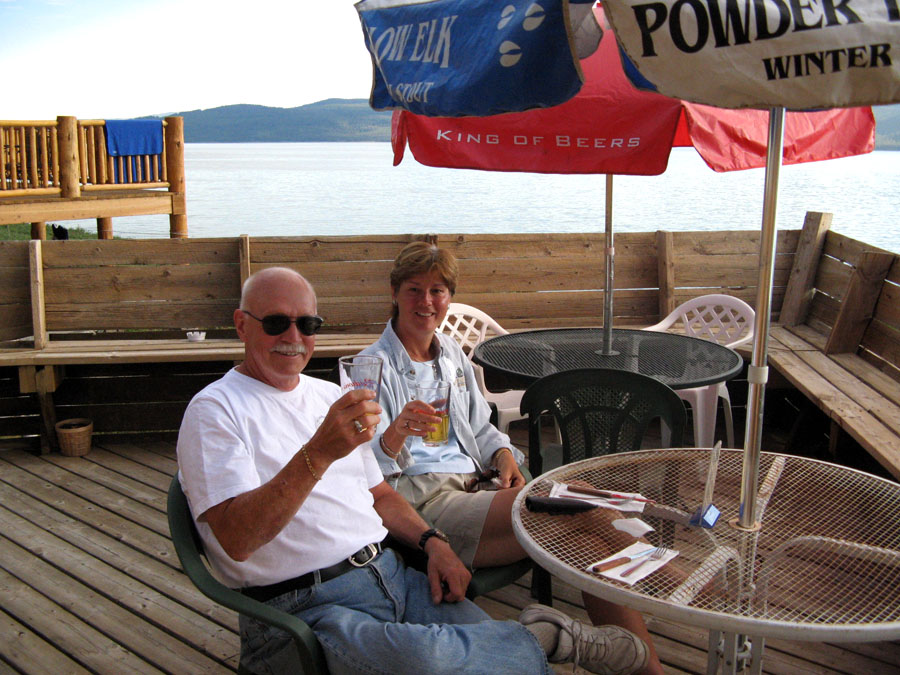 Happy Hour...at the Happy Hour Saloon no less! Down the road a mile from the
RV park and on the lake. It was Cajun Night and we had excellent catfish, hush puppies, black
beans 'n rice, etouffée (with crawdads!), jambalaya...and beer of course : )