July 31, 2007 - The Trip West
Cody, Wyoming



Headed for Greybull, Wy...got stuck in Cody...explanation follows. Then our travels (and travails) continue...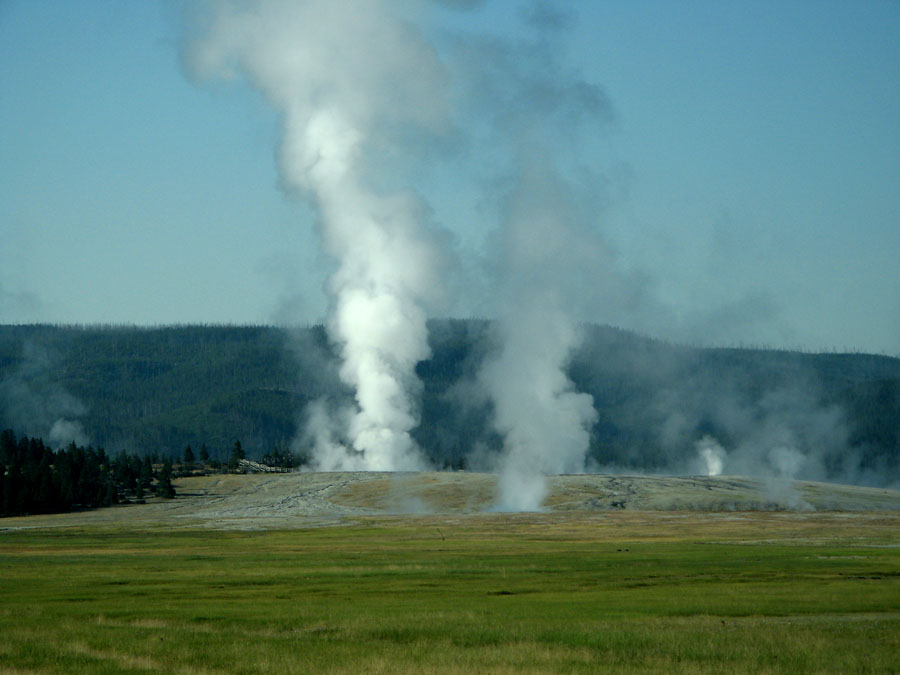 Fountain Geyser was putting on a show as we left so Carol took this shot.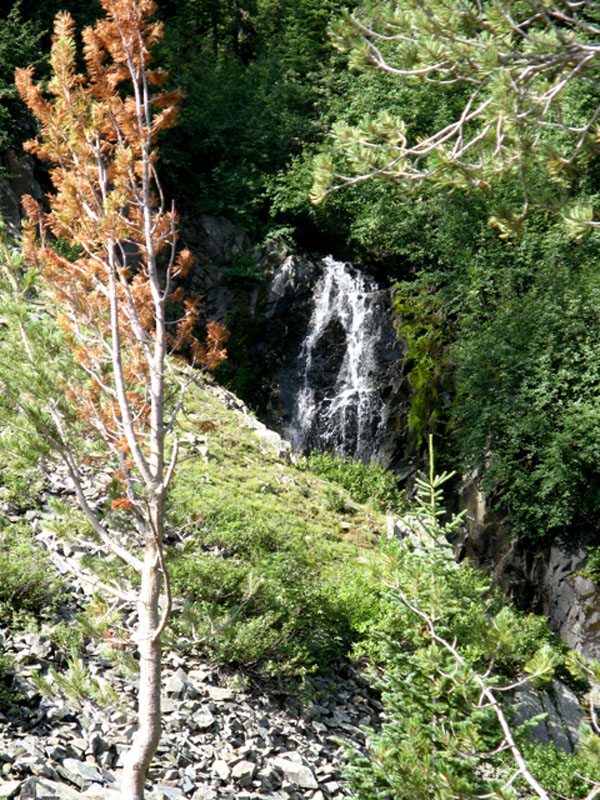 Dasterdly Falls.
The falls are dasterdly, not because that's its name, but as we were stopped for a
construction delay, Carol decided she needed a picture of the falls. She did not notice the
ditch beside the road, fell down, and broke her arm! Went to the ER in Cody where Carol had
a little surgery to pin the breaks back in place. All is well but we're still in Cody for a follow up visit today.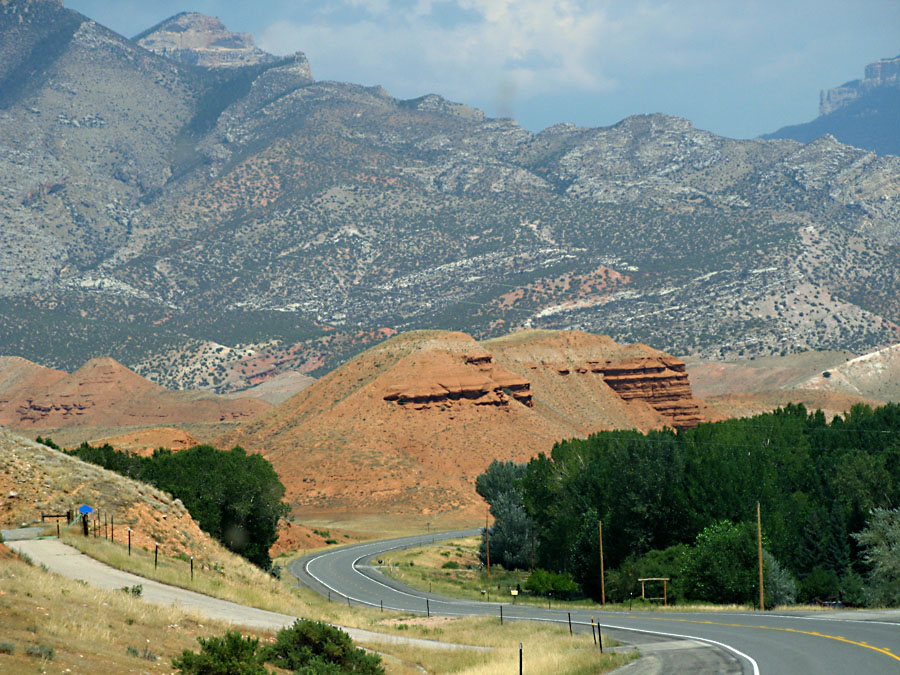 After getting a good report from Carol's followup visit with the Doc, our route took us
over Granite Pass in the Bighorn National Forest. This turned out to be
one of the most exciting (scary!) drives yet - about 60 miles. The camera just does not capture
the majesty, the heights, the sheer dropoffs without guardrails, the steep ascents
and descents, and the endless 15 MPH hairpin curves. And most of the time
Carol was too alarmed to take pictures...so take our word for it...this was one heck of a ride!.
On top of that, the engine overheated twice necessitating stops of 30 minutes
for cooldown (with heater blasting!). And the "CHECK TRANS" light kept coming
on - when that happens the bus cannot be restarted. Fortunately I
remembered (after 45 minutes) that there is a seemingly unrelated fuse in the
battery compartment which can vibrate loose. Good thing too because
we were at the top of the pass at the Burgess Junction where there
are no phones, no cell towers, and no Internet access. I thought we were stuck there!

So here are some totally inadequate pictures of this little ride.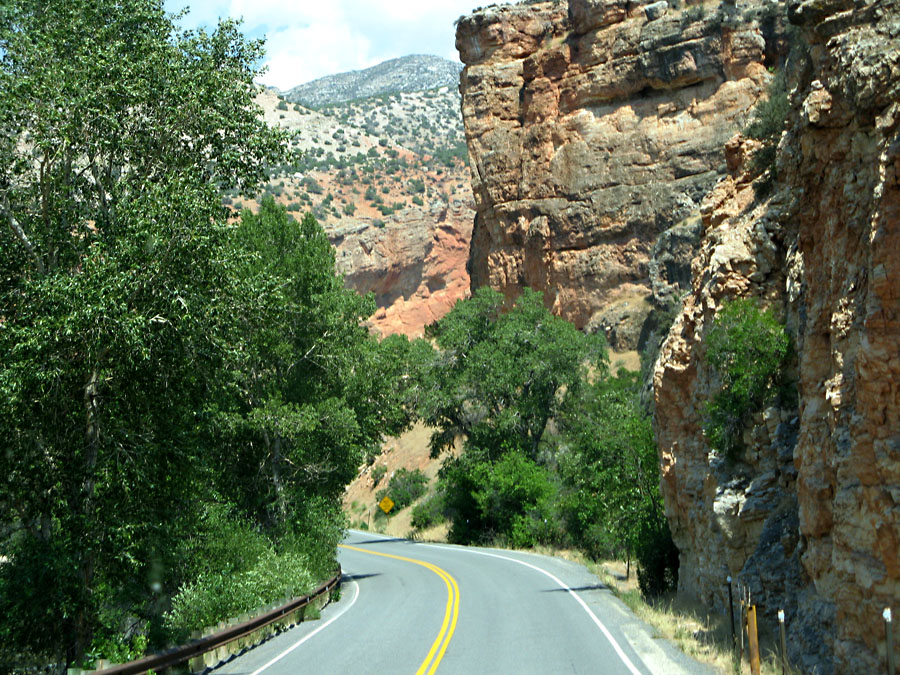 Tight passages were frequent in this "Dragon's Lair".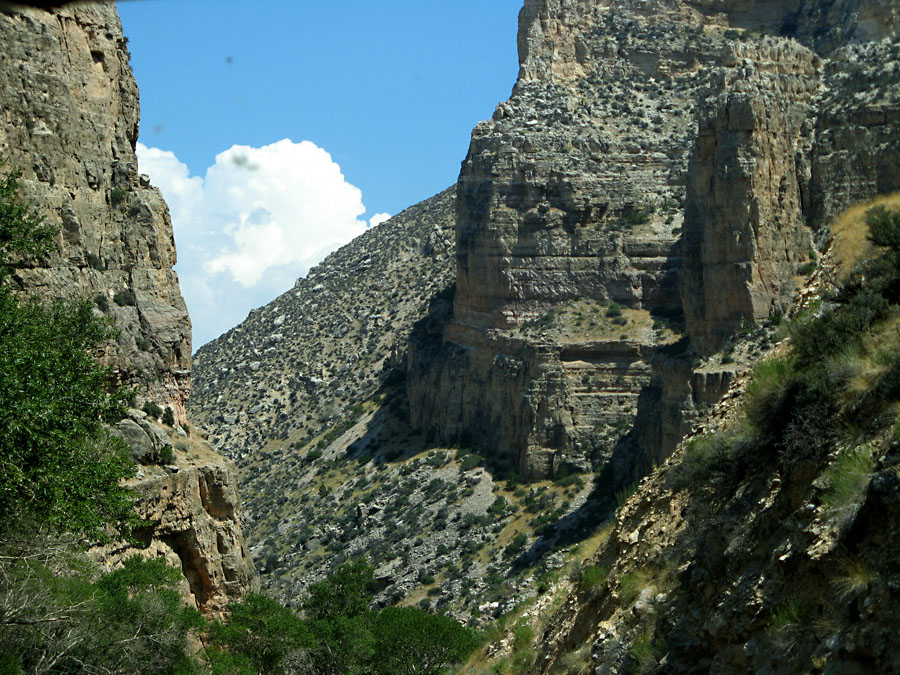 Looking up above the roadway.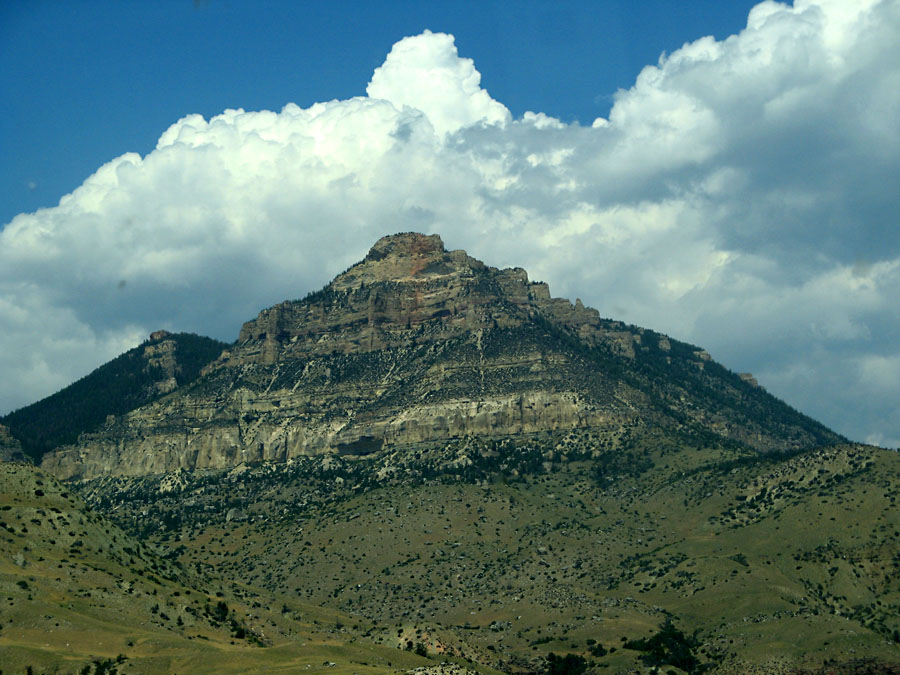 Megalith - one of many gigantic rock formations.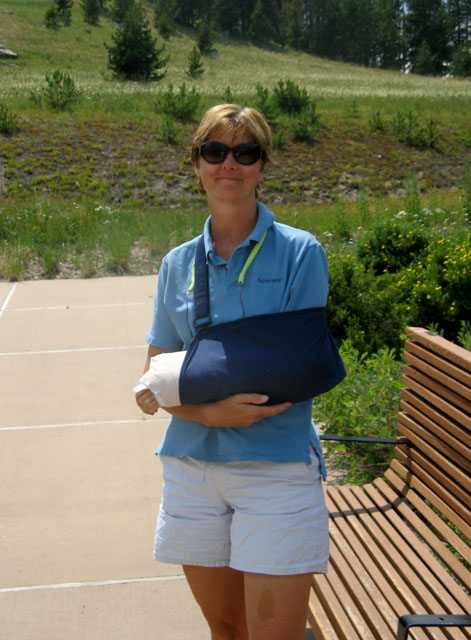 At Burgess Junction I took a break from anxiety and snapped this pic of the invalid.

Gotta have a daisy picture!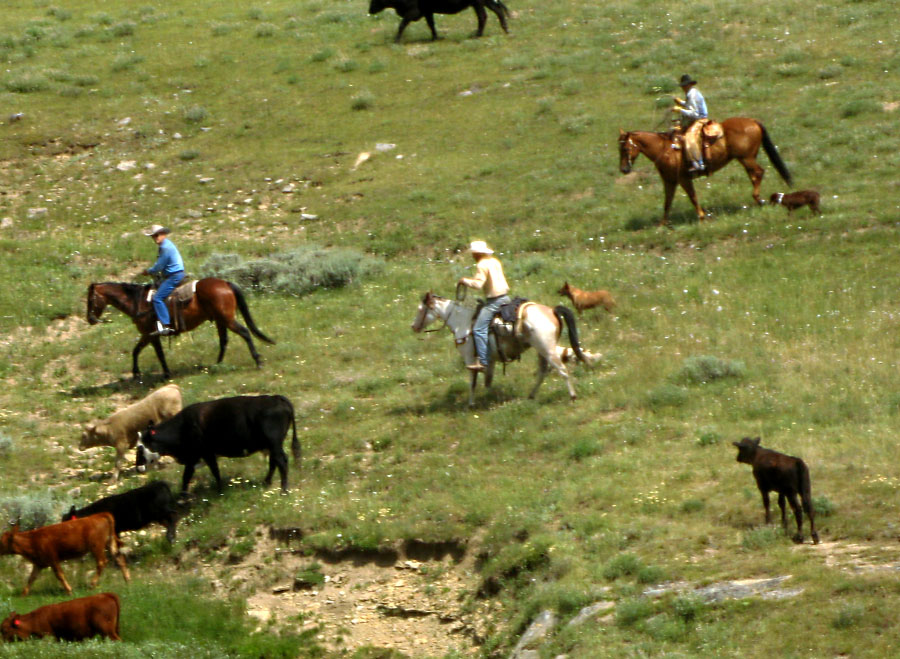 This is the first we saw actual cowboys on actual horses working
actual cows - on a ranch at the top of Granite Pass.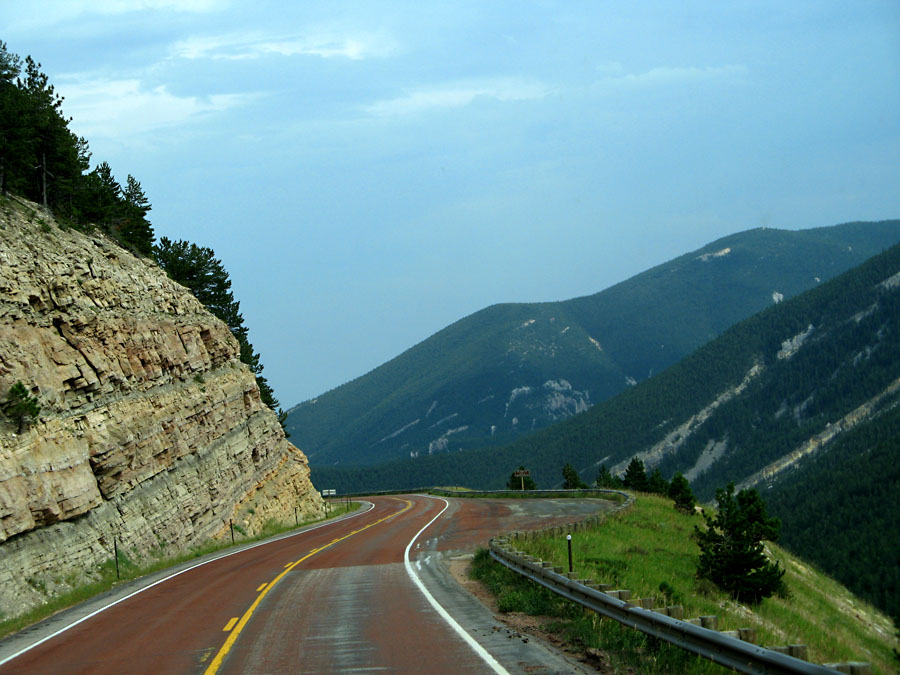 The descent seemed endless with one hairpin after another.