August 1, 2007 - The Trip West
Hill City, South Dakota



Devil's Tower, Spearfish Canyon, then to RV park in Hill City.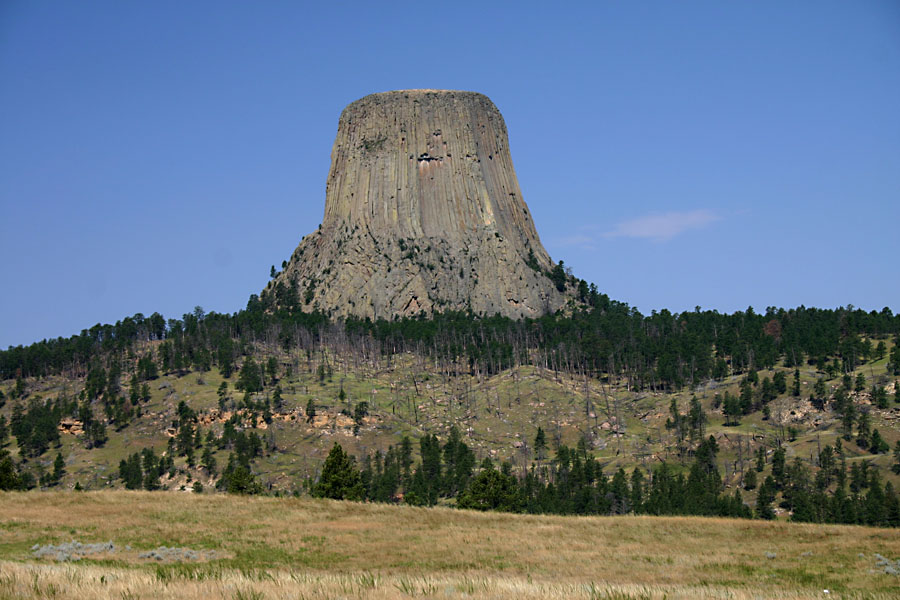 Our first look at this wonder!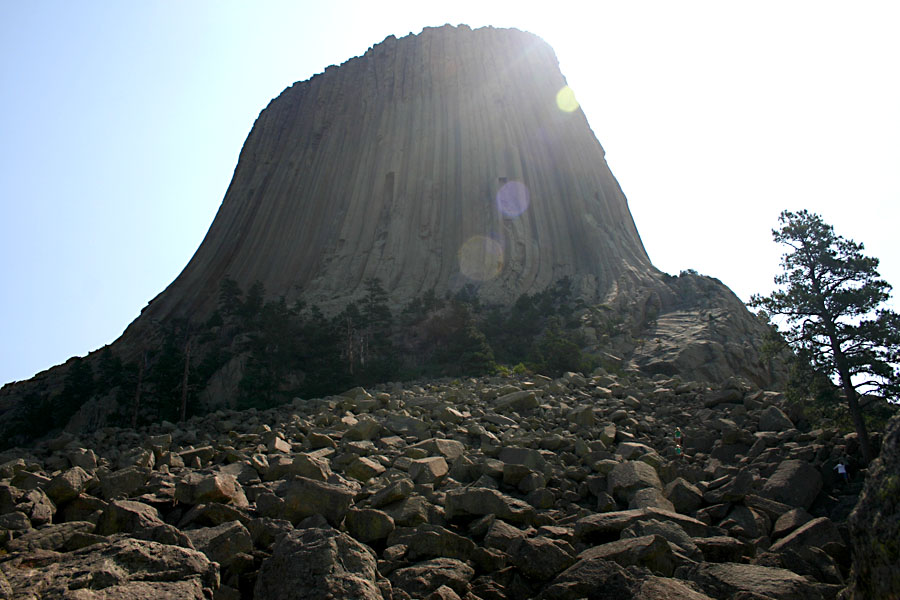 Devil's Tower was exposed after water and wind had eroded 1.5 MILES of earth and rock above it!
That's what they say.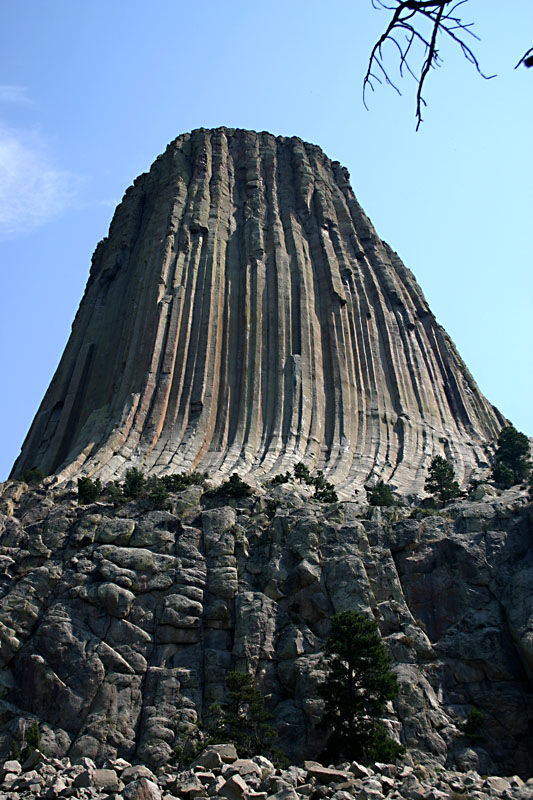 As you wander around the base, you find groups of people just
standing or sitting and staring at the thing. It really is spell-binding.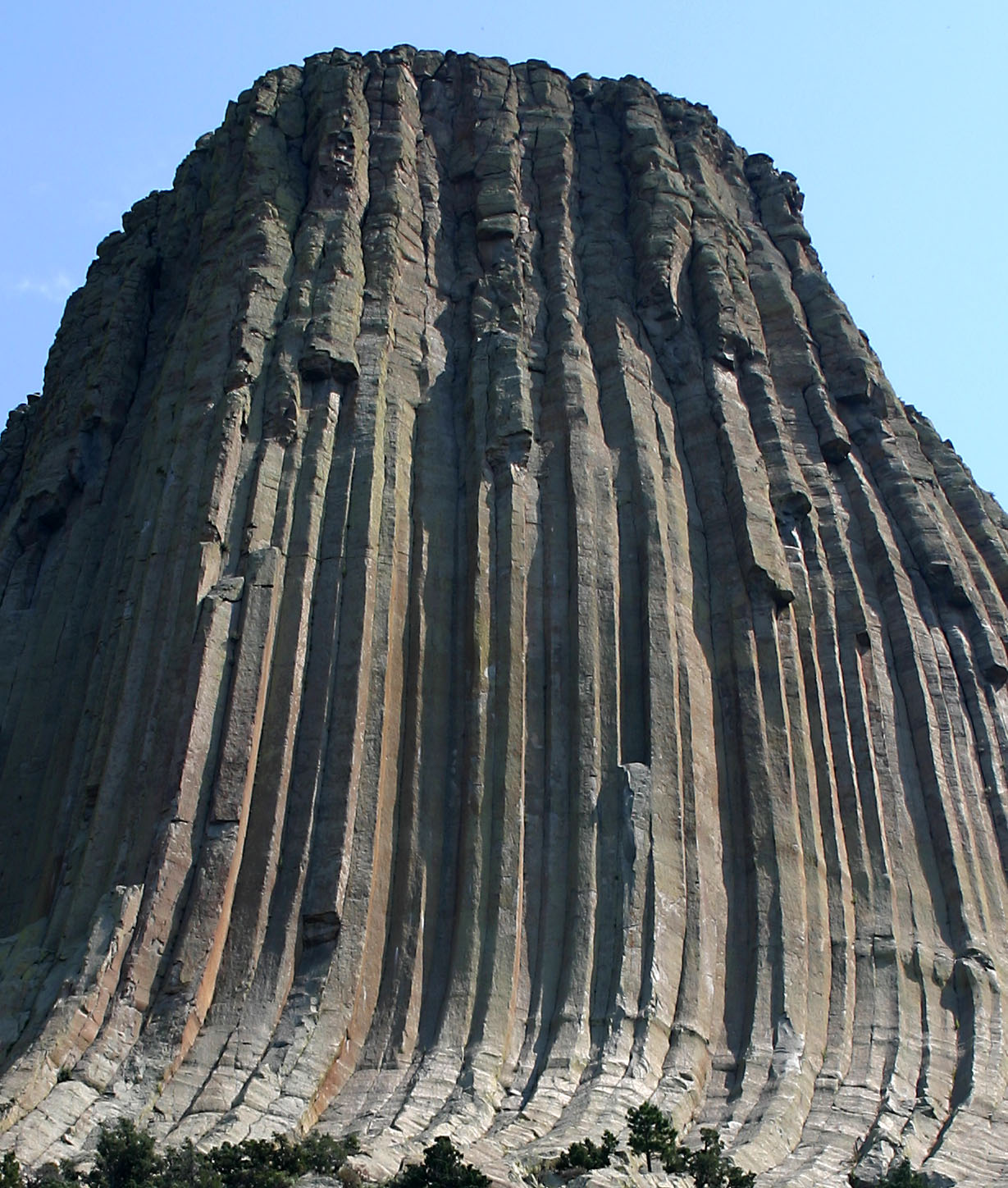 This closeup shows detail of the crystalline structure of the formation - the literature
says it is made of phonolite porphyry - ya got me! You can also see 3 climbers at the far right center of the image.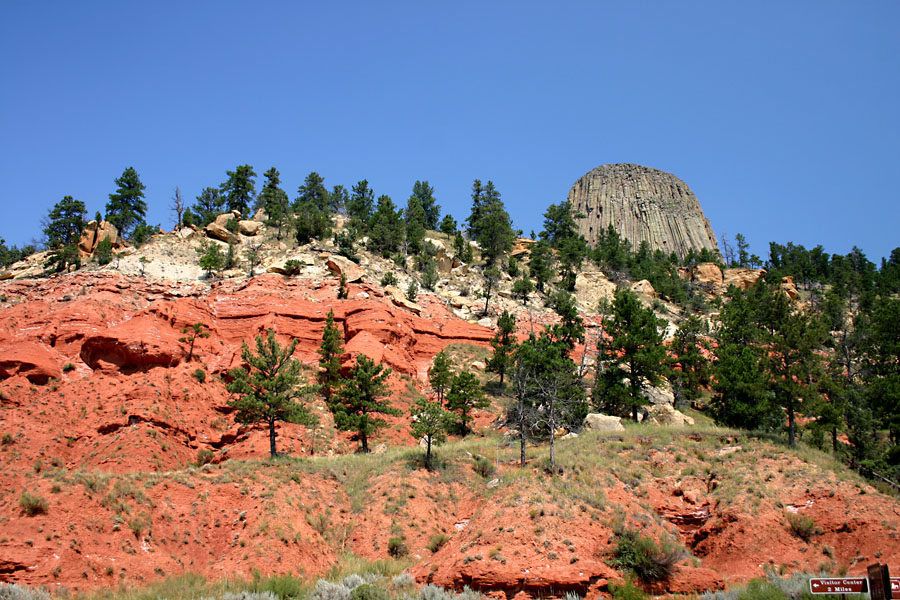 Our last view of the Tower. I took this shot as we were visiting the huge prairie
dog colony by the entrance road...unfortunately none of the
PD pics turned out well enough to post.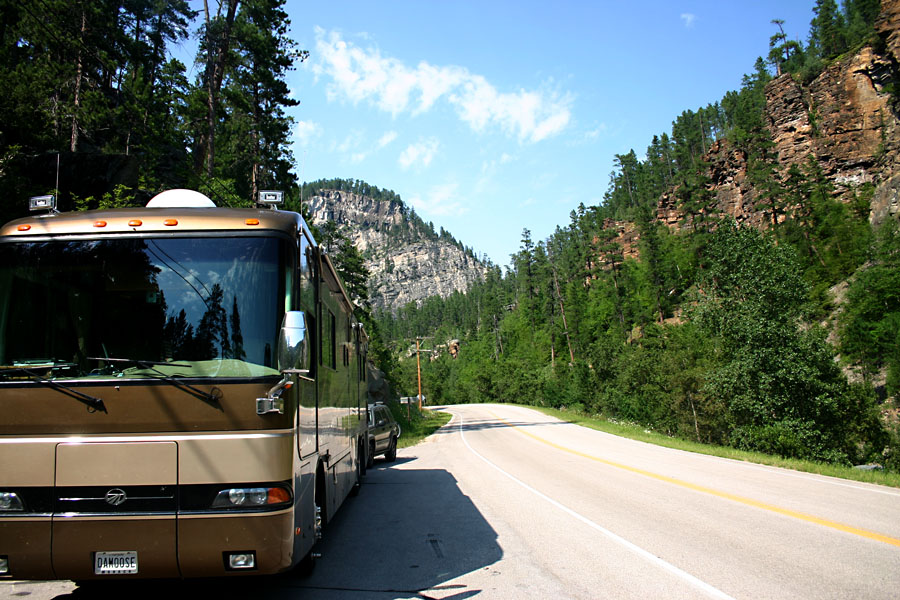 At the suggestion of our friends, Gary and Heidi, we traveled through Spearfish
Canyon after a fine lunch at the Cedar House in the town of Spearfish, SD. This drive was 27 miles of really beautiful
rock-and-tree-walled canyon.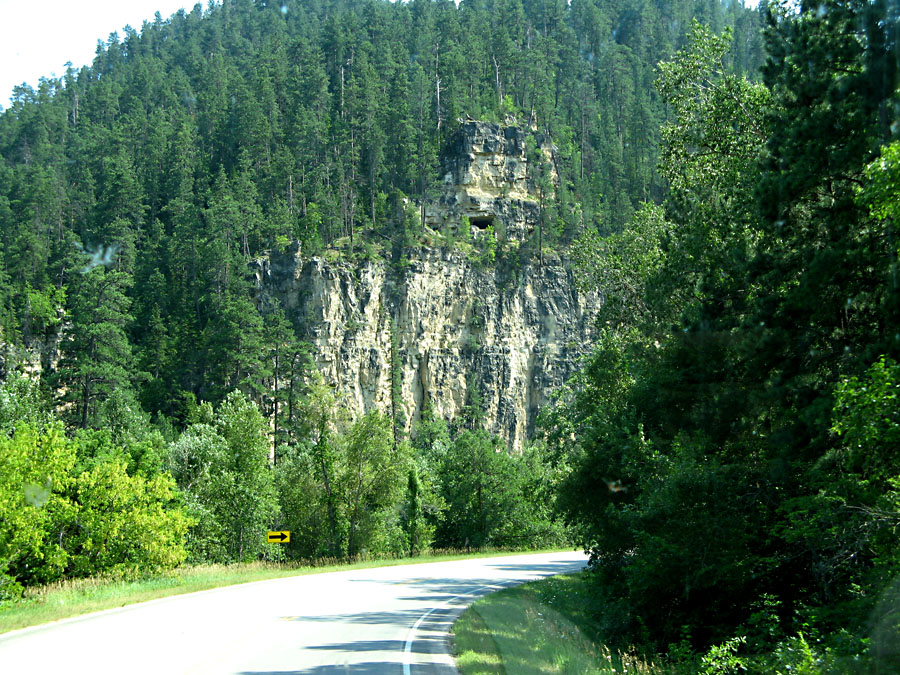 Spearfish Canyon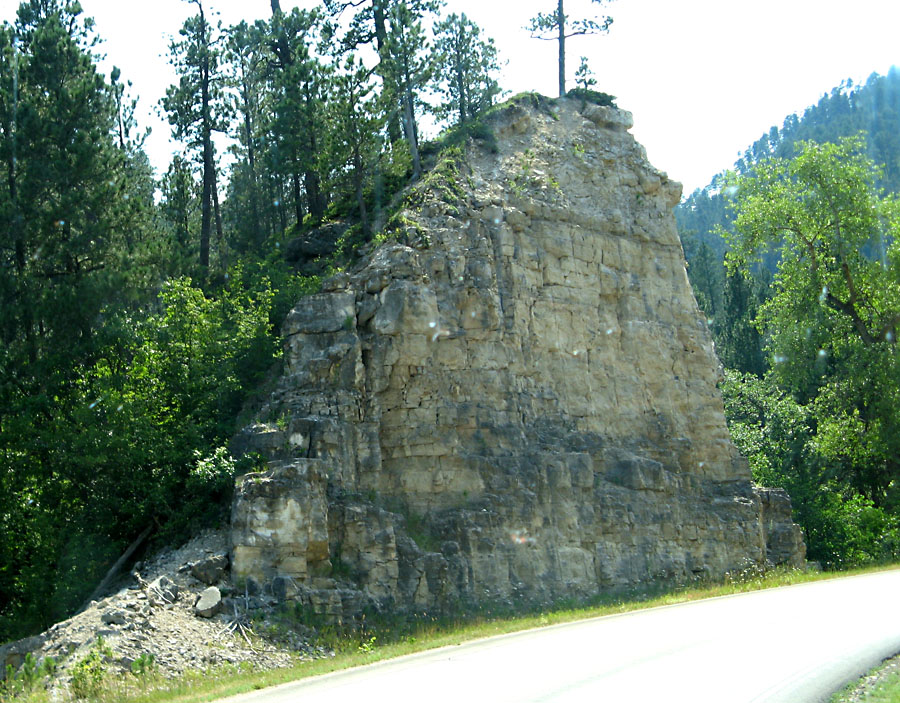 Spearfish Canyon. I wanted more photos but there were not many
places to pull over and the traffic through the canyon was fairly heavy.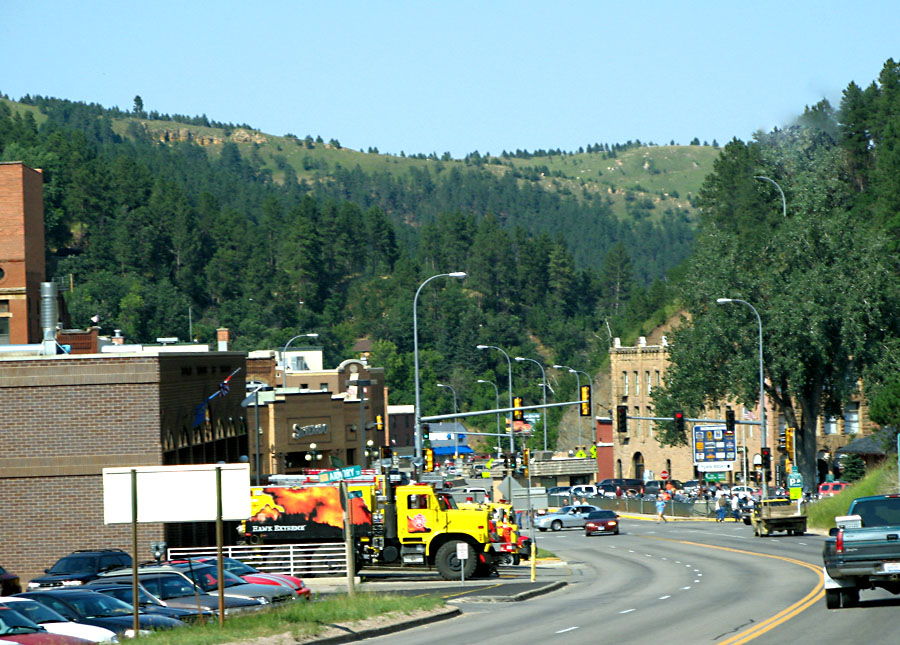 Deadwood, South Dakota . It doesn't look much like the Deadwood on TV!