August 15, 2008- The Trip to Maine
Scenes Acadia National Park & Mount Desert Island - Part III

I like fungi also - lots of photogenic fungi here.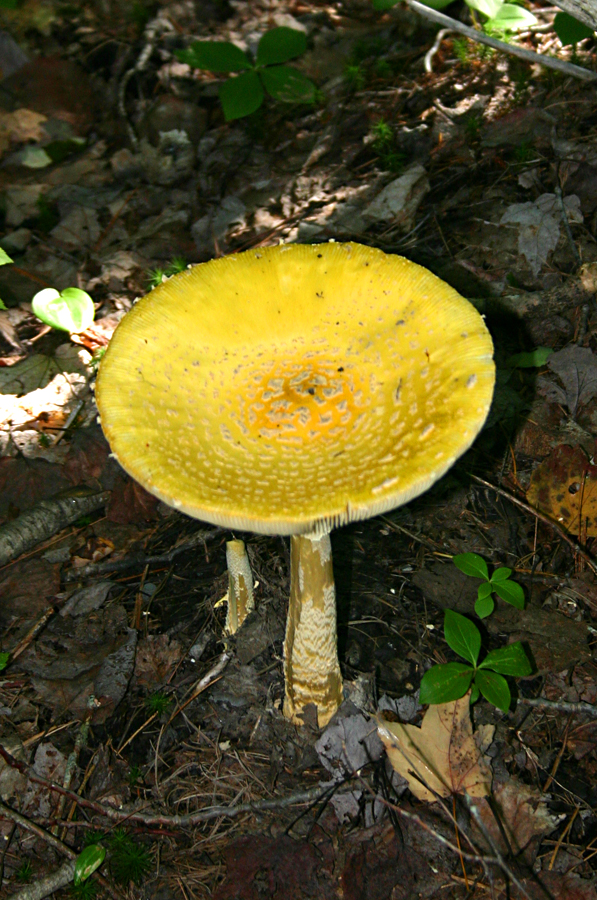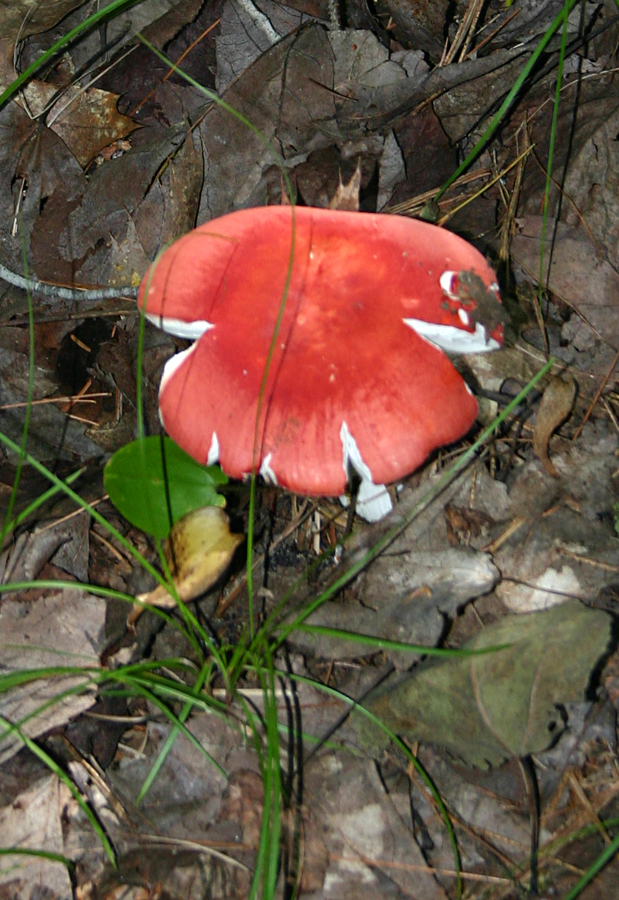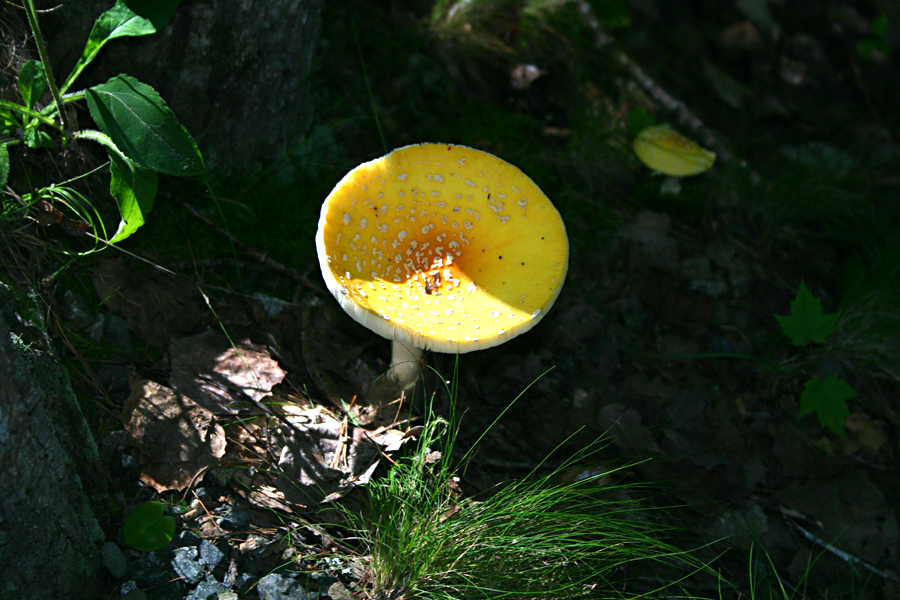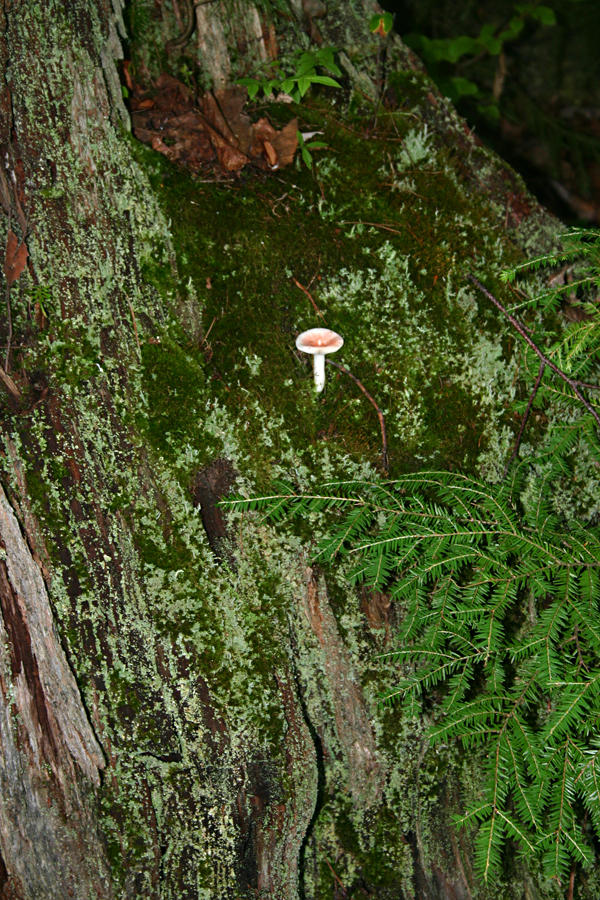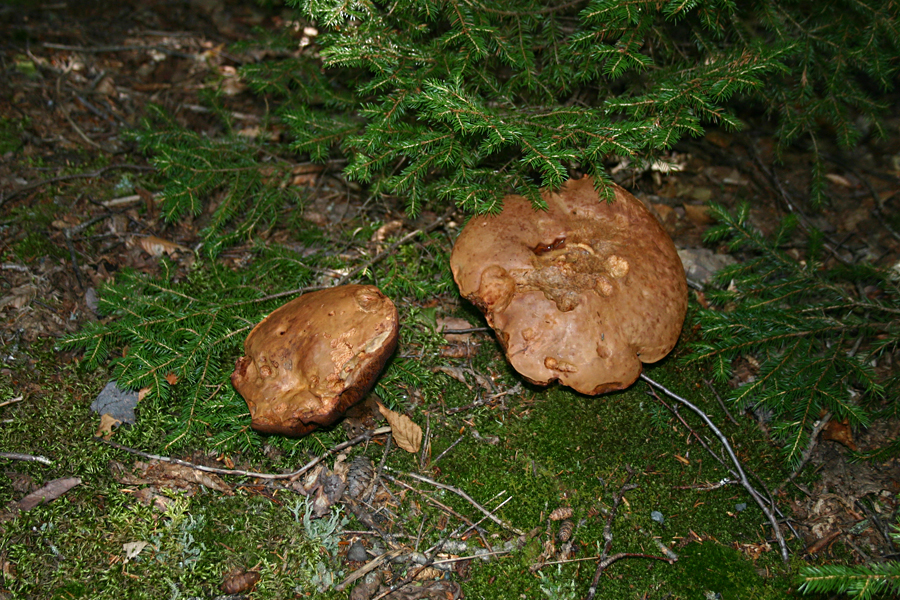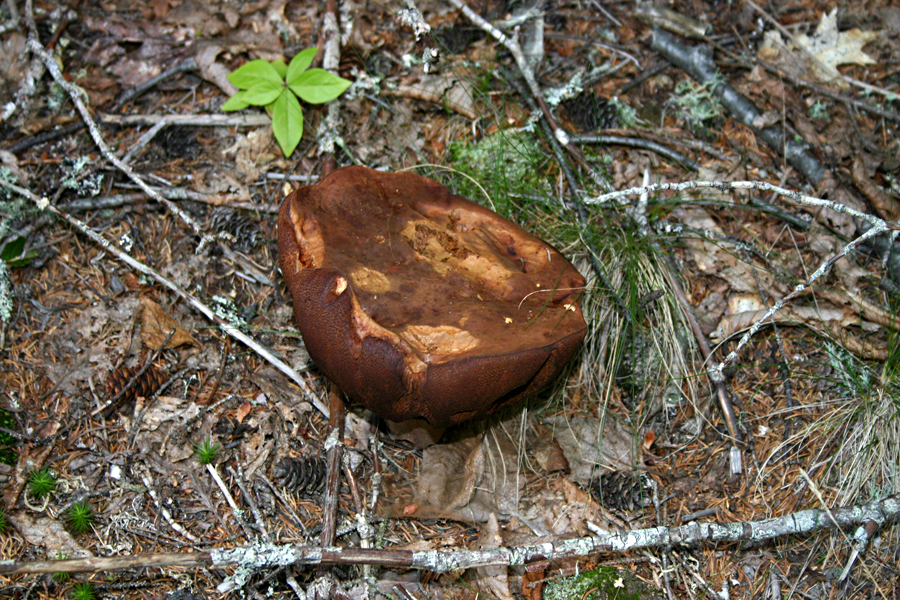 Bass Harbor Light - manned by the Coast Guard - the keeper and his family live here.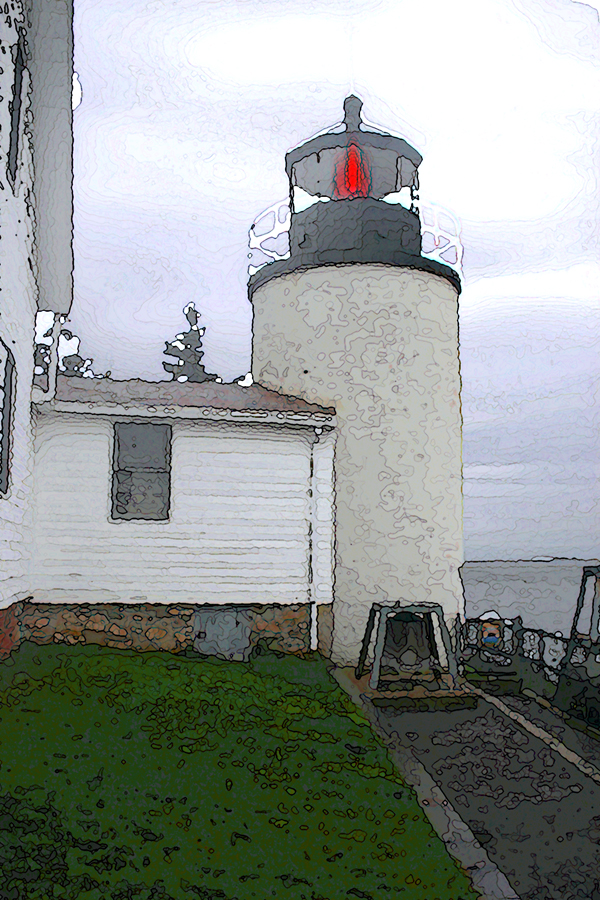 Another "artistic" interpretaion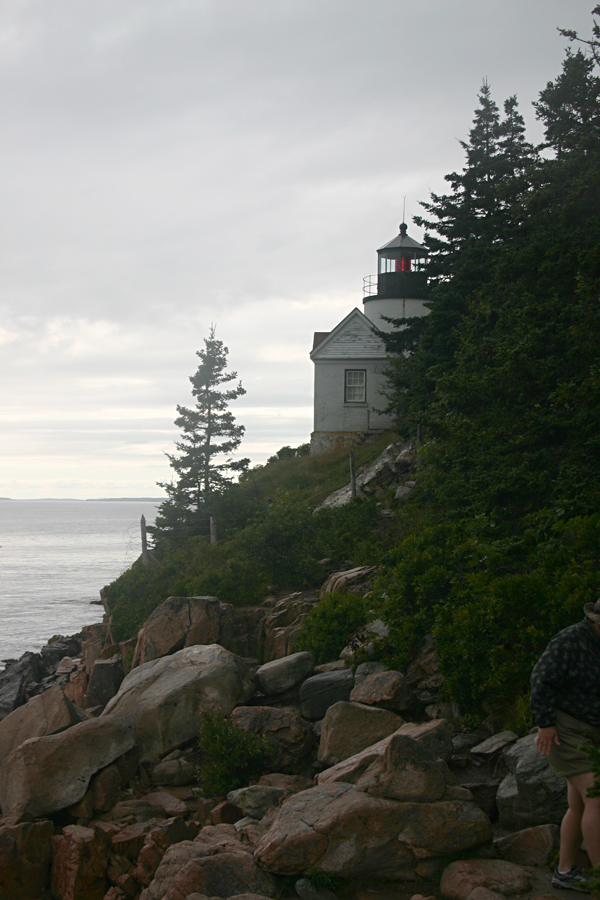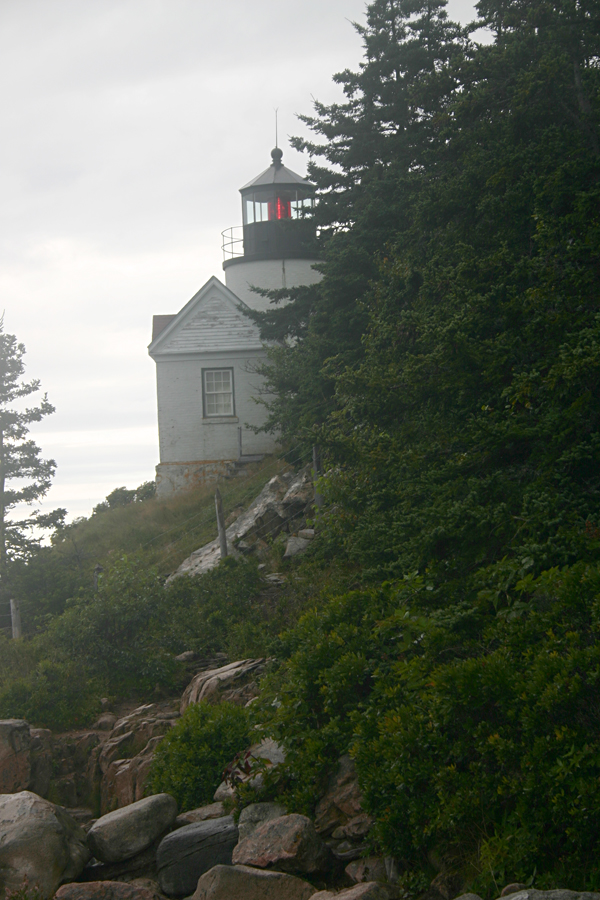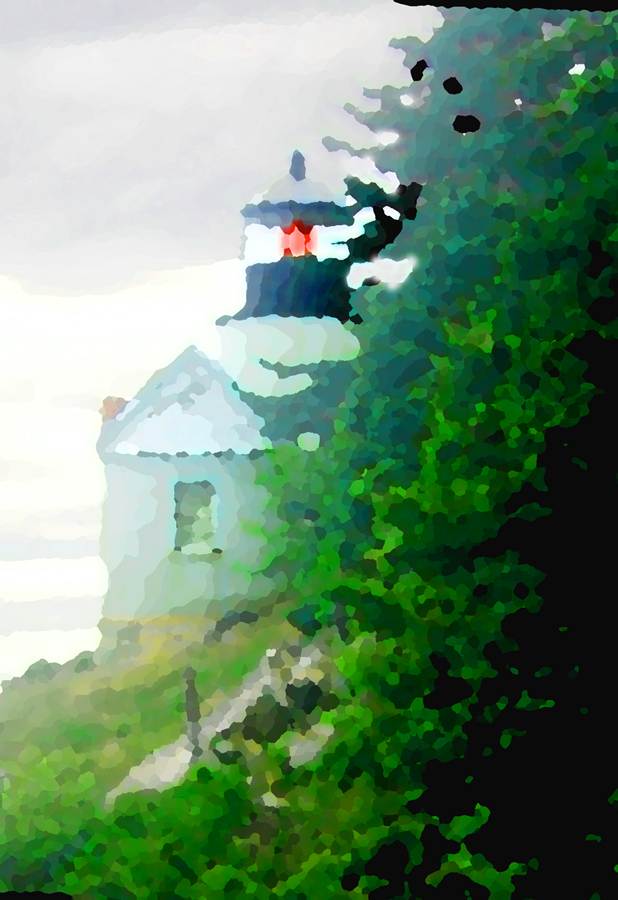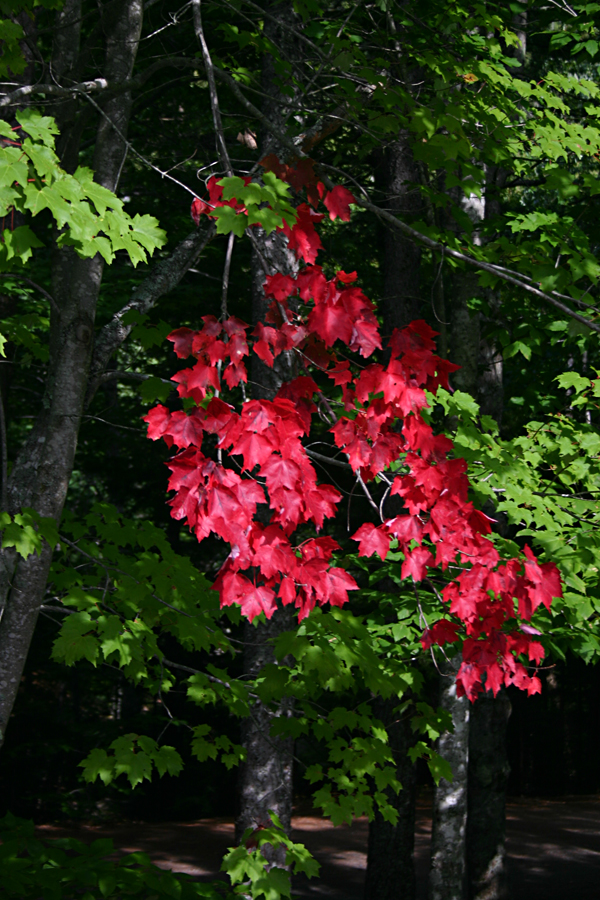 I found this to be truly curious - a lone branch of scarlet maple leaves
on a tree with all other leaves being a normal maple leaf green!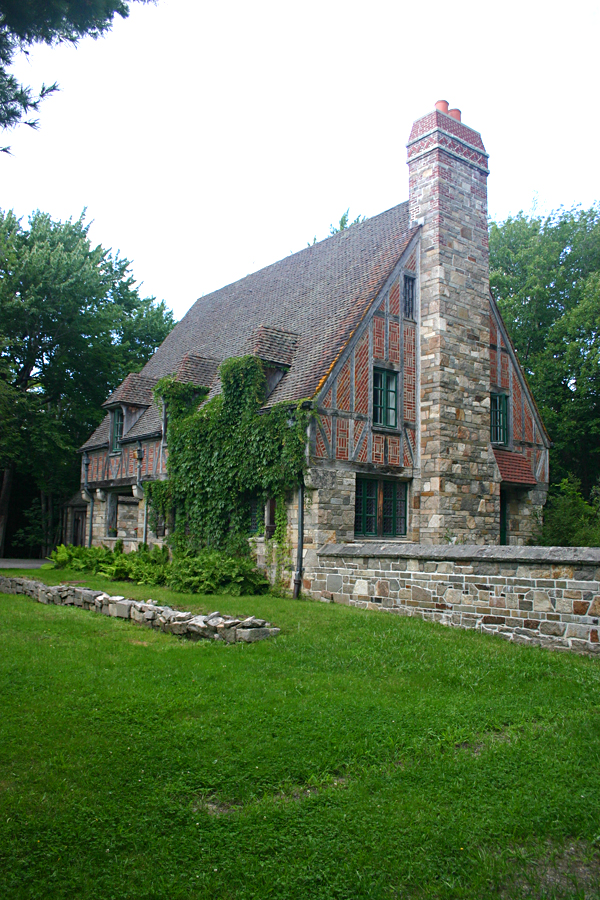 One of several gate houses built by John D. Rockefeller who donated the land for Acadia National Park and
included 74 miles of "carriage roads" for use only by pedestrians, equestrians, cyclists,
and horse drawn carriages.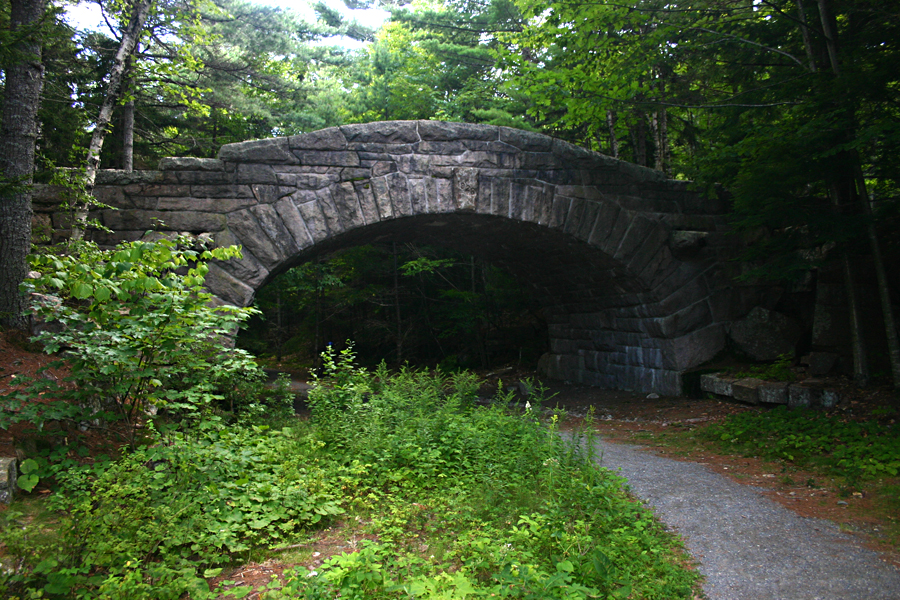 One of many stone arch bridges along the carriageways.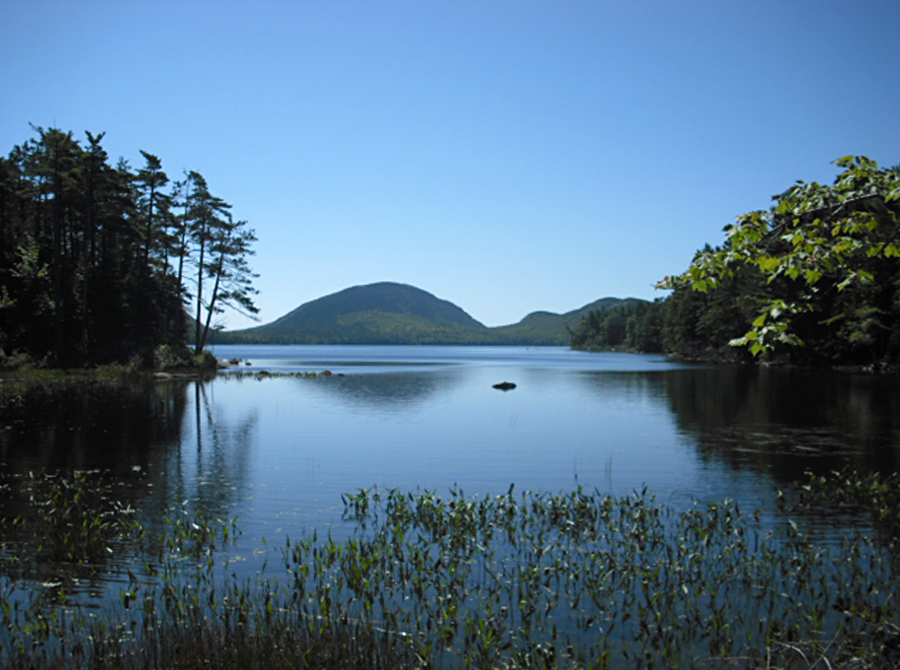 Eagle Lake - Carol did see an eagle here.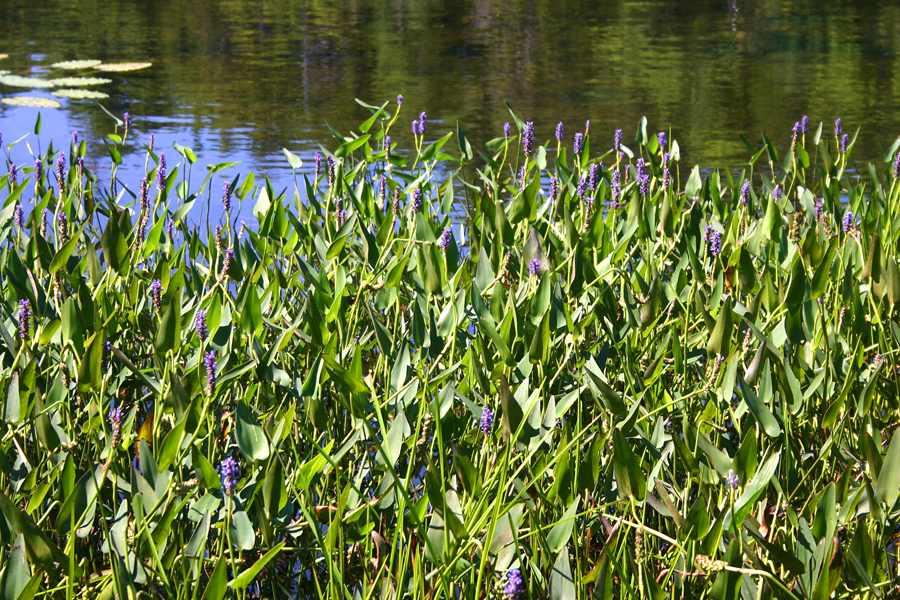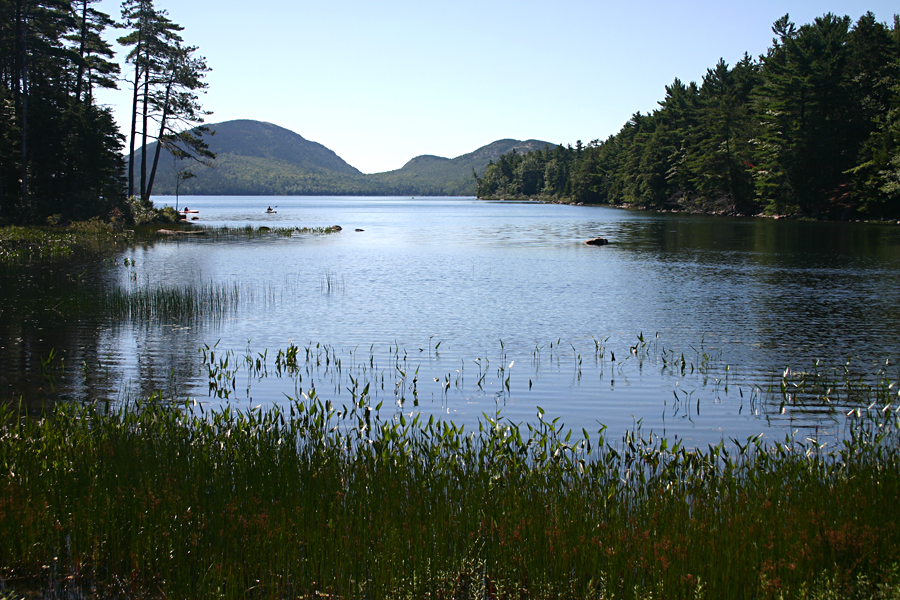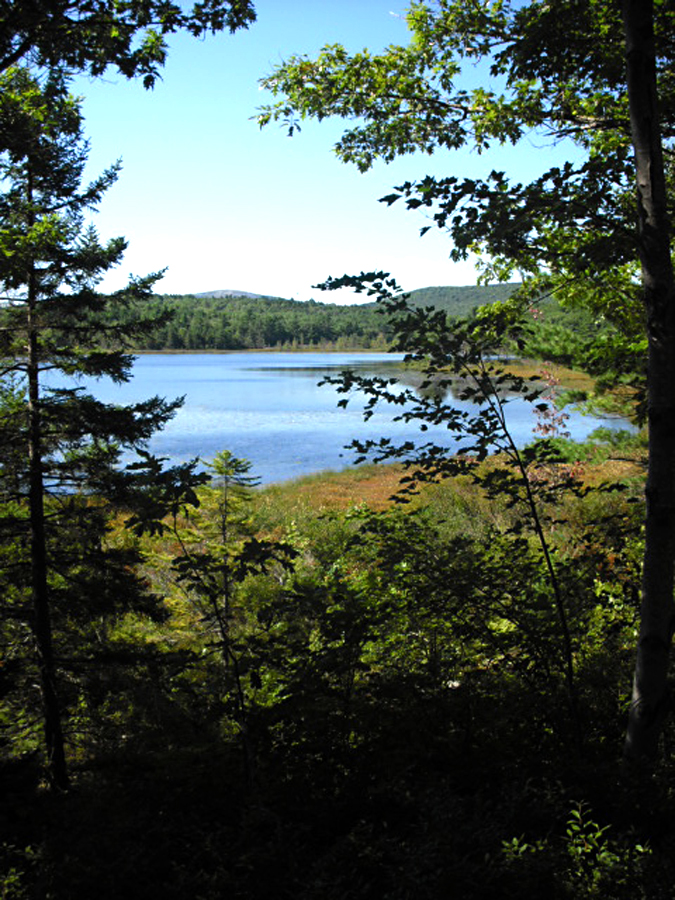 Witch Hole Pond - did not see the witch.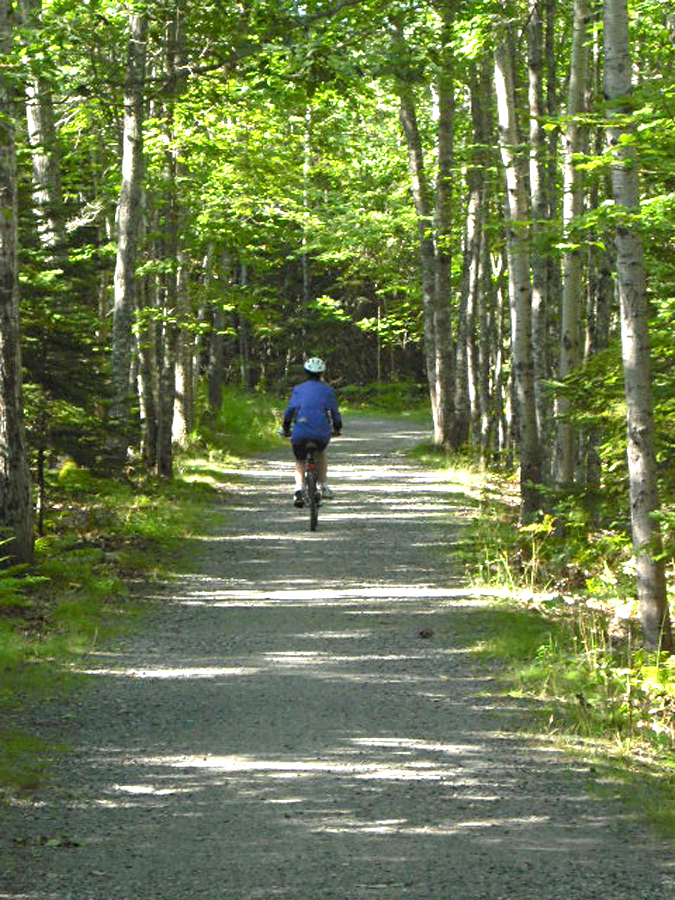 Carol cycling on a carriageway